Tyonda Boagard-King (front) and Elisha King (back) are the minds behind LeeTy Delights, a local bakery with an ambition to be the "Baskin-Robbins of cinnamon rolls."
Writer: Karla Walsh

Each week in dsmWeekly, we'll introduce you to a local food company owned by a person of color. Catch up on the previous editions: Street Eats DSM, G.G.'s Chicken & Waffles, Palm's Caribbean Cuisine, Artis T's Catering, Your Mom's Bakery, Jazz It Up, Chellie's Sugar Shack Bakery, Bess Kitchen, Curly Girl Cakes and Cookies, Kiana's Cookie Creations and the Goodie Bowl.

As the old trope goes: When one door closes, another opens. Five months ago, when Tyondra Boagard-King —an ardent cinnamon roll lover—noticed the Southridge Mall Cinnabon had closed, she took matters into her own hands. Boagard-King went home and created her own. She loved the results so much, she woke her wife, Elisha King, in the middle of the night saying, "You HAVE to taste this!" King raved as well after trying.
Boagard-King started sharing with family, and eventually invested in a limited liability corporation and an official inspection to get their home kitchen certified to run LeeTy Delights. "Our goal is to be the Baskin-Robbins of cinnamon rolls," says Boagard-King, who co-owns the brand with King. "I want to develop 31 flavors, and eventually perhaps open a small store here locally—and maybe more beyond that."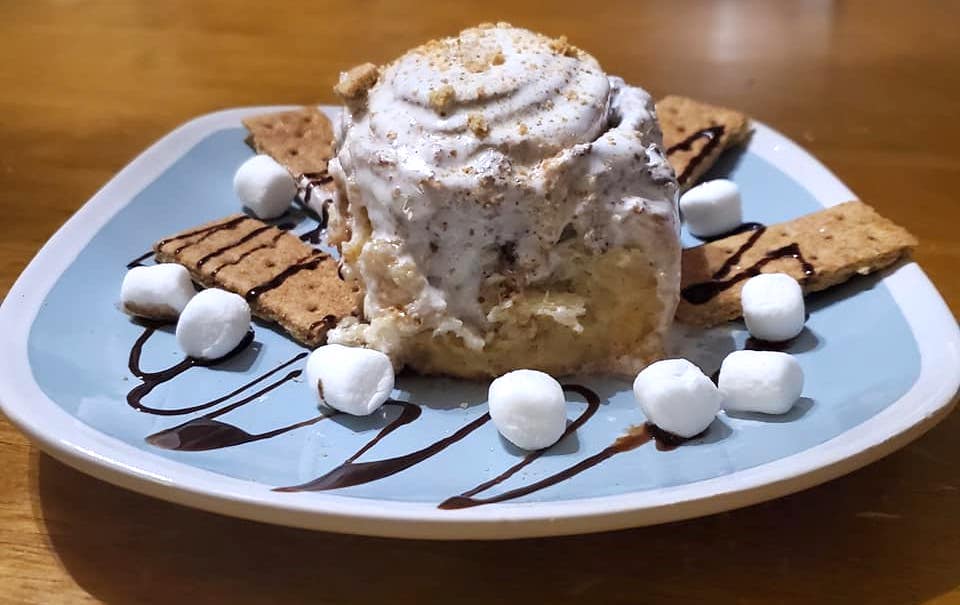 While Boagard-King learned her baking skills from her grandmother as a child, King admits she knew nothing about cinnamon rolls until they teamed up. "Tyondra taught me how to make the recipes," she says. "I'm a quick learner when I can watch. It's not that difficult, it's just remembering the ingredients, getting active yeast and preparing the dough just right."

The duo, who also co-own an in-home day care, make their rolls with love—and with crazy-good flavor combos made with high-quality ingredients. The peach cinnamon rolls are filled with fresh peaches and frosted with a peach extract-infused icing, while the cherry cobbler cinnamon rolls are jampacked full of cherries. So far, the cookies and cream and peanut-butter cup cinnamon rolls are the bestsellers.

LeeTy Delights recently added crispy rice cereal treats in snickerdoodle, cookies and cream, and strawberry varieties to the menu per customer request, but cinnamon rolls will always be their bread and butter, if you will.

To view the menu and place an order, check out leetydelights.com.