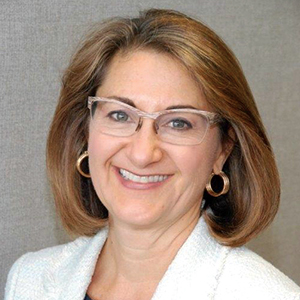 No one should go hungry.
Such a simple yet powerful statement.
I come from a long line of farmers and beef producers, and it was unimaginable to me growing up in Iowa that people could not have access to nutritious food. It seemed like a problem that happened somewhere else but certainly not here. Not in Iowa.
I was wrong.
As a college student, I worked at a social services agency in Ames and saw families who, despite trying to make ends meet, often had to choose between rent, medicine or food for their kids.
It made a deep impression on me.
Fast-forward to 2020: The problem still persists in our state and in fact has gotten worse. As the pandemic hit and we at Business Publications Corporation talked with community leaders, the increasing severity of this issue became clear to us. It also led to the question: "As a media company, how can we at BPC use our voice to create awareness and inspire action?"
The answer is Iowa Stops Hunger, a joint, statewide project between our three flagship BPC publications—the Business Record, dsm magazine and ia magazine—and presenting sponsor Hy-Vee to help stop hunger and fight food insecurity in Iowa.
This publication is just one piece of the yearlong journey we have embarked upon, which also includes a corporate challenge to engage businesses, a dedicated website, virtual events, videos, social media and more.
I encourage you to spend some time with this publication. The dsm editorial team and a host of talented writers and photographers dug in and explored this issue from multiple angles, creating stories on, among other topics, "hunger warriors" who are fighting food insecurity across the state; how hunger affects immigrant communities; farmers, students and gardeners who are working to feed their neighbors; and practical ways you can help.
No Iowan should go hungry. It's that simple, powerful and achievable. Please join us in making this a reality.