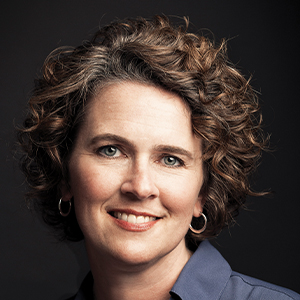 Writer: Luke Manderfeld
Kali White VanBaale is intrigued with the Midwest, so much so that the award-winning local author has written three novels set in the region. The latest, "The Monsters We Make" (Crooked Lane Books), is a true crime novel based on the real-life Des Moines paperboy disappearances in the 1980s. Her other books, "The Space Between" (2018) and "The Good Divide" (2016), can be found on Amazon or her website. White VanBaale also writes short stories, essays and articles, and serves as the managing editor of the micro-essay journal the Past Ten.
We sat down with her to find out more about her writing career and inspiration. (Her comments have been edited for length and clarity.)
When did you get interested in writing?
I was an avid reader as a child. [She grew up on a farm in southern Iowa.] I started playing around with creative writing when I was probably 12 or 13, and wrote on my own throughout high school and a little in college. I took a lot of English writing classes in college as well.
What do you hope people get from your novels?
When I write about the Midwest, I like writing about the complexities of Midwestern people. I think we sort of get lumped into groups in these generic flyover states. There's this pastoral Midwest-nice stereotype. I've lived here my whole life, and that's not my experience. Midwesterners are just as complex as everybody else. I hope my stories challenge some of the stereotypes that Midwesterners are often left with.
What's the future look like for you?
This summer I started writing articles for the A&E TV network. They have a blog series on their website called "Real Crime." "The Monsters We Make" opened up a lot of opportunities in the true crime genre for both fiction and nonfiction. I have another blog I'm working on about the Jodi Huisentruit case in Mason City. She was the reporter who went missing 1995. I also have another novel in an early, early draft. It's another domestic crime fiction novel set in and around the Midwest.