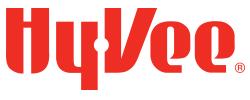 We've always known that hunger is a real issue in every community across the United States. However, with the onset of COVID-19, Iowa's derecho and other unusual events of 2020, a local spotlight is now shining on this nationwide concern.
Feeding America estimates an additional 17 million people in the U.S. could be food insecure in 2020, bringing the total to 54 million people. Iowa is not immune from this issue, which is why it's so important to talk about hunger and what we can collectively do to address it.
At Hy-Vee – through the amazing work of our employees, customers, suppliers and partners – we've already taken steps in 2020 to help those who are food insecure by:
Donating more than $1 million in supplies to food banks, including 1,200 food agencies across Iowa.
Providing more than 1.3 million pieces of fresh produce for free to people in need.
Donating 1.5 million meals to Feeding America-affiliated food banks to help end summer hunger among families.
Providing 5 million meals to Meals from the Heartland.
Diverting and saving millions of pounds of food from local landfills through expanded food rescue operations.
It is our hope that by serving as the presenting sponsor of Business Publications Corporation's "Iowa Stops Hunger" initiative, we can use our resources to encourage others to donate – whether that be through food, funds or time. Together, we can make an enormous impact if we all take action.
We appreciate those who have already made commitments alongside us in this important fight against hunger. And we hope others who are interested in helping are inspired by the stories that follow.
On behalf of Hy-Vee's 84,000 employees, thank you for joining us in this life-changing effort.