Wright Outdoor Solutions provides a long list of landscaping, lawn, tree care, and season maintenance and services to Central Iowa.
What are some trends you are seeing?
Outdoor living areas are being used as an extension of the home's interior space more than ever before. We are seeing an increased demand for covered patios and decks to maximize use throughout the seasons. Now that home is space for work, play and relaxation, swimming pools are more popular, as are beautiful gardens in view of the home office.
For that cozy and comfortable feeling, privacy screens around the property's perimeter are being created through a mixture of plants, retaining walls and fencing. To ensure there is time to enjoy the outdoor living spaces, low-maintenance plants are a must. They have always been popular, but the need for hardy plants requiring little upkeep has increased with the desire for beautiful spaces meant for enjoyment rather than additional upkeep.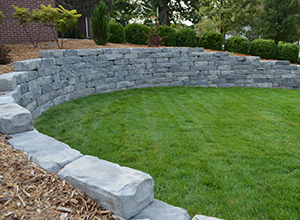 What are you most excited about in your industry?
New material and color options for paver and wall stone are bringing lots of new options to our designs. Suppliers are creating higher-quality outdoor products that are beautiful and withstand the elements with less upkeep. Porcelain tile for patios, walkways and pool decks have textures and colors that mimic wood grain, hide dirt and debris, and resist stains and scratches, all with color technology to keep the material looking newer longer! Concrete wet-cast wall block is made to look like real stone for retaining walls with options like gray and tan color mixtures, allowing you to add an updated neutral gray to an existing tan-toned siding for a modernized look.
How can I make my landscape stand out?
It is important that your outdoor living space is a reflection of who you are. Talk with your designer about personal touches that are important to you, such as a favorite color, nostalgic flowers, outdoor art you want to highlight or a garden you want to create for children to play in. Nothing stands out more than a space that truly speaks to who you are and your lifestyle. If possible, budget a little extra for quality products. Although some materials may look similar on the surface, there is a quality difference. By investing in your outdoor space, you will create an area you can enjoy for many years to come.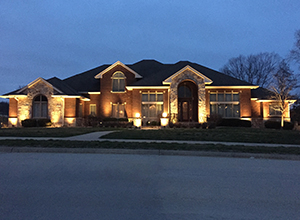 What are some unique ways you tackle landscapes?
We create design goals for each client. By asking several questions up front, we can identify preferences, desired outcome, problem areas and spaces to accentuate amidst a myriad of other things. As a designer, the more insight we can gather prior to meeting with a client, the more productive our on-site consultations are. From that initial consultation, we create two-dimensional and 3D design renderings to provide overhead and perspective views for the client to review. Design is personal, and we want the spaces we create to be a reflection of the client's personality, taking into account their style, intended use of the space and maintenance considerations.