Writer: Kelly Roberson
Photographer: Duane Tinkey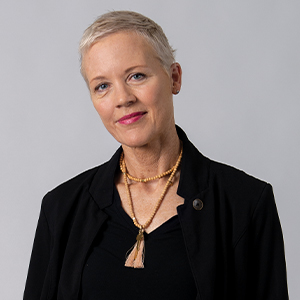 It wasn't that Ann Flood didn't want to finish books and movies and classes. It was that for all of her adolescence and much of her adulthood, she simply couldn't.
"I couldn't concentrate, I couldn't attend to things," Flood says. "I got through high school with a B average and knew I was smart, but I couldn't pull it together for college."
Flood, 57, grew up at a time when struggles like hers were dismissed. No one took medications. Anxiety and depression? Those weren't a thing either, but there was plenty of stigma for even bringing up the topic. There were calls from relatives and friends to just "be more disciplined," says Flood, even though she had been an All-American swimmer and marathon-runner. "I had an intuitive feeling that something was not right. I couldn't sit at the table and read a book for more than 10 minutes."
In her early 40s, married and with four daughters, Flood went to her primary care physician for an informal assessment; he diagnosed her with ADHD and prescribed a low dose of Adderall. It changed her life. She went back to college and finished, including a graduate degree from Drake in 2019.
Today, she's in a hurry to do all the things she couldn't do before her diagnosis. She is a fully licensed mental health therapist and focuses mostly on adults. "I like working with couples," Flood says. "My own marriage failed and so it made me curious about what happened and what happens to others."
She's also trained in meditation and mindfulness, and she has a particular interest in helping men. "Sometimes they have trouble seeking help, and I seem to connect and understand," Flood says. "I always say, 'Let's get vulnerable here.'"
Her own experience—hiding the truth of how she felt for so long and never having a name for it—has made her crack that silence wide open. "I talk about it all the time, especially with my kids," Flood says.
The pivot she was able to make helps her help others. "You have to look at your life without judgment or avoidance and see if you want to change based on your values. Are you living a valued life?" Flood says. "I always felt creative and curious, but I was not living a valued life. But I got on a path where I belonged."
Her children are now ages 19 to 31. There are two grandsons, too. Soon there will be a space in the East Village where she's partnering with a colleague, Allison Peet, to open a private counseling practice. Flood is doing everything she can to make up for lost time.
"I'm a very late bloomer, and I wish I would have had that medication sooner, which is why I talk about it a lot," she says. "But the … neuroscience is very different now. I want people to commit to walking toward and through their anxiety, and it's hard to do. It's normal. We're all on this spectrum of being normal. I'm trying to model that."
Little Steps Lead to Big Changes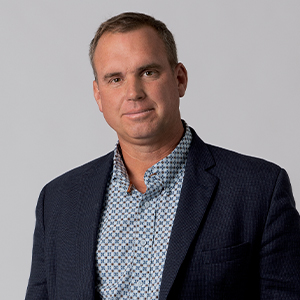 By all accounts, Dan Hanrahan had what he describes as "a pretty lucky upbringing." The oldest of five—the other four were all girls—Hanrahan, 44, grew up on his family's cattle farm just south of Des Moines. He and his siblings worked side by side with their parents through the ups and downs inherent in the agricultural economy, his father taking side, off-farm jobs when he needed to.
Hanrahan enrolled at the University of Iowa after high school but eventually transferred to Iowa State University to pursue a degree in agronomy. Eventually he would join his parents back on their homestead, get married, and work both on and off the farm, too, as needed.
But in 2012, when his marriage was ending and his father faced a significant health challenge, Hanrahan started to think more about relationships—not just with his ex-wife and parents, but with everyone in his life. How did he function? What did he do well and what could he do better?
"Your emotions affect your thinking, your anxiety affects your thinking, but it was never really talked about," he says. "I was going through something personal and needed to get perspective."
That's led him on a continuous journey to learn how to weather his emotional ups and downs, and to help others understand how to weather theirs, too. His monthly sessions with a therapist, for example, help him understand both new and old situations.
"Things become instinctual pretty quickly, so it helps to talk with someone about what my instincts are, ask if they are working in my favor, and talk about a different approach I could take," Hanrahan says. "Life often presents an experience that's traumatic or a first-time thing for us, but there are people out there that [have such experiences] all the time. It's good to tap that perspective."
Hanrahan used to blog about his experiences, but now focuses his outreach on maintaining relationships with various organizations, which connect him to individuals and allow him to talk about the effect of anxiety and depression and the importance of mental health.
"Farmers are a typical small-business owner with all the stress that comes with that, but then layered with the risk and anxiety of the weather and markets," Hanrahan says. "You often also are working in a family business and that can be a blessing and a challenge. People think of anxiety as a condition, but everyone experiences it." The question then becomes, he says, "What are the healthy things you can do with it?"
Hanrahan can see the beneficial changes in his own life as he continues to strengthen his mental health. There is a girlfriend of five years and solid relationships with his family. And there is his ability to talk openly and honestly about his experiences so others can benefit, too.
"Everyone is always swinging for the fences, but it's the little steps that amount to big changes," he says. "Your experiences are unique to you but help you connect to others. You being able to manage yourself differently frees everyone else up in your relationships. People refer to mental health, but it's really about health. Mental health is health."
These stories were inspired by the Make It OK campaign, which focuses on reducing the stigma of mental illness through open conversation and education. Find information at makeitok.org.