Writer: Hannah Soyer
Photographer: Duane Tinkey
Myriad groups are dedicated to serving greater Des Moines' diverse communities. Here, we take a look at three; find a more complete list here.
---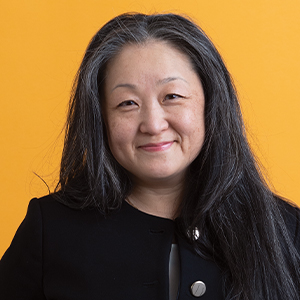 Embarc Iowa
embarciowa.org 
What They Do
The Ethnic Minorities of Burma Advocacy and Resource Center (EMBARC) was formed in 2012 to assist Burmese refugees already settled in Iowa but still facing barriers. EMBARC is the only organization in Iowa led by and for refugees. "We're not doing for, we're doing with," Executive Director Henny Ohr says. "That uplifts a community because we're focused on building the capacity from within." 
Over 1 million people have fled the Southeast Asian country due to the country's 70-year civil war. Burma is a diverse country, with over 100 different languages; 15 are spoken in Iowa. Although EMBARC first focused solely on helping Burmese refugees, in 2016 it expanded to helping other refugee populations through the RISE AmeriCorps program. (RISE stands for Rebuild, Integrate, Serve and Empower.) The program focuses on helping refugees reach professional and personal goals, with an emphasis on job readiness.
Services Provided
EMBARC provides seven core services that aim to empower refugees and help them become engaged in their community: English classes; a help line and virtual access center; legal services; a refugee parent navigator; access to community health; the RISE AmeriCorps program; and youth services. 
How to Get Involved
EMBARC offers a variety of volunteer opportunities, including interpretation and translation, advocacy, mentoring, transportation and tutoring. They also have internships. 
---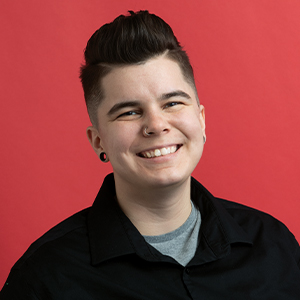 Iowa Safe Schools
iowasafeschools.org 
What They Do
The group works to create safe, inclusive learning environments for students who identify as LGBTQ. As the largest organization in the Midwest serving LGBTQ youths (serving over 4,500 every year), Iowa Safe Schools provides services for victims, and resources and events for LGBTQ youths, their parents, allies and educators. 
Services Provided
Iowa Safe Schools offers direct support to LGBTQ students and education for allies and educators, including training on LGBTQ inclusivity through Safe Schools Academy; a resource library; bullying intervention services; and the Spirit Awards, an annual gala to celebrate successes of the LGBTQ community. The organization also has developed the Gay Straight Alliance network and the Queer Campus Coalition. In addition, Iowa Safe Schools advocates on public policy and legislative issues that affect LGBTQ youths. 
How to Get Involved
LGBTQ students, educators and allies can register for educational and networking events. Executive Director Becky Smith says the most important step everyone can take is to become educated on issues and share that information with others. "We often fear what we do not understand, and as a community, we have an obligation to make sure that all students in our communities feel safe and supported," she says. 
You also can support Iowa Safe Schools by volunteering at the events they host, donating books to their resource library, sponsoring a student to attend the Governor's Conference on LGBTQ youths and making a monetary donation. 
From the dsm archive: Read more about Iowa Safe Schools and meet local LGBTQ youths here.
---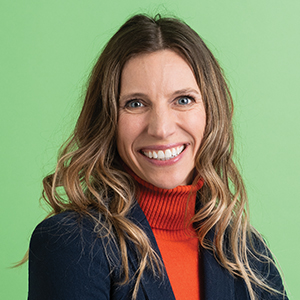 Hope Agency
hopeagencydsm.org 
What They Do
Hope Agency provides support services for children and adults with intellectual, emotional and physical special needs. Professionals work one-on-one with clients to help them with "whatever they need to be more productive and successful in their home, job and community," explains Amy Wallman Madden, who co-founded the agency in 2004. 
"Our goal is to essentially work ourselves out of a job," she says, by helping participants learn and use the tools that will enable them to achieve independence. Currently the agency is working with about 120 people who range in age from 16 to 70; most clients live in their own homes or with their families. 
When out in the community with a client, "we try to be invisible so we don't draw attention to differences," Madden says, adding that they seek to continually foster "a culture of inclusion." 
Services Provided
Hope Agency develops customized services to meet the needs of each client, often collaborating with family members, employers and others. Provided on an hourly basis, services focus on teaching, strengthening and assisting with a range of life skills, such as grocery shopping and meal preparation, housekeeping, employment readiness, socializing, and budgeting and money management. 
The agency employs about 27 direct support professionals who "have to wear a lot of different hats—teacher, coach, therapist and more," Madden says, adding that building and maintaining trust is the cornerstone of their approach. "So much of what we do is relational." 
How to Get Involved
In addition to donating money, you can volunteer to help out with fundraisers as well as at various events the agency holds for its clients, such as basketball games and crafting sessions, Madden says. Contact the agency (515.331.4142 or through the form on their website) to learn about upcoming opportunities.