Pam Duffy, Mark Kassis, Terry Lowman, Jordan Selha, Bruce Teague, Aiden Vasquez, Rebecca Gruber (ally)
Writer: Hailey Allen
Photographer: Duane Tinkey
At dsm, we strive to inform and inspire the community, and our LGBTQ Legacy Leader awards do just that. These awards, now in their fourth year, recognize the outstanding professional, personal and civic achievements of queer Iowans. We also applaud an ally of the LGBTQ community who has helped elevate and celebrate their voices.
When we spoke with this year's honorees, we heard their stories, their struggles—both internal and external—and their desire to make our state a better, more inclusive place for all. Read about each below.
We celebrated them at the LGBTQ Legacy Leader Awards event Oct. 19 at Willow on Grand.
---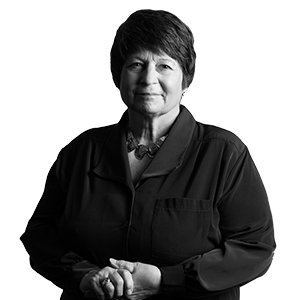 Pam Duffy
Balance. That's the word Pam Duffy chooses to describe her life journey so far. She's been constantly striving for balance between her personal and professional worlds, she explains. For a time, she says, she felt like her career dominated her life. But today, the retired physical therapist and Des Moines University associate professor says there is "more of a unison. The climate is such that I can be who I am. … As the climate changed and laws changed, it became a much better place for someone to be who they really are."
Duffy, 68, grew up in the '70s in Humboldt, where being gay wasn't talked about. "Not just ignored; I think the underlying messages was 'don't talk about it,' " she says. She had no role models.
She moved from home to attend the University of Pennsylvania in Philadelphia. "College was a turning point for me," she says. "The purpose was educational and professional, but the contacts and the setting allowed me to grow personally, too."
Living Divided
Duffy began working in health care following her graduation from UPenn in 1978. "Things were different [then than today]," says Duffy, who earned a doctorate in education from Iowa State University in 2008. While attitudes were more progressive in metropolitan cities, she adds, it was sometimes still uncomfortable for her to truly be herself.
In fact, it wasn't until the Iowa Supreme Court decision in 2009 that legally recognized same-sex marriage that Duffy felt the landscape had finally changed. "It was much more comfortable to be who you are without having to live a double life or hide who you are," she says. The federal legalization in 2014 "further valued and respected the lives we had been living."
Duffy worked at Wellmark for 10 years as a physical medicine director and joined Des Moines University in 2010, where she served in several roles, including an associate professor in the Department of Public Health. Today in the health field, the topic of sexual identity is recognized as an important part of a person's life and should inform patient care, Duffy says. Organizations not only began recognizing the health care needs of LGBTQ patients, but also showing respect and acceptance for colleagues in health care professions, she adds.
A Worthwhile Future
Thanks to legislation and the work of many individuals advocating for equality, Duffy has seen inclusivity more actively embraced. "I would be remiss if I didn't mention all the strides in advocacy that have occurred in the last five to 10 years for the trans community as well. That is critically important," she says.
Working both in the health care field and as an educator, Duffy has seen how the two go hand-in-hand in creating safer spaces for the LGBTQ community. For her, educating the next generation of medical professionals on inclusivity and standards of care for patients with a broad spectrum of identities, including transgender individuals, is an important step forward. As a professor, in addition to teaching classes, Duffy advised students and worked with DMU's Pride Alliance.
Several times a year, DMU would sponsor Safe Zone training for students, faculty and staff, she says. "It was a chance for individuals to explore who they are and what their feelings are, and also to learn baseline information in terminology and understand the experience of an LGBTQ individual," Duffy says. This kind of education is important because it normalizes the discussion of these topics.
She says she's grateful she could mentor DMU students. "You're always coming out. You're always introducing yourself," she says. "And Des Moines is an exceptionally welcoming place for that."
Distinctions
Served as faculty adviser for Des Moines University's Pride Alliance student club.
Was named the Catherine Worthingham Fellow in 2014, the highest honor of the American Physical Therapy Association.
Served on the board of directors for the Free Clinics of Iowa.
"One of the most admirable characteristics of Dr. Duffy … is her willingness, commitment and dedication to bring people of all races, ethnicities, intersections and backgrounds together to better understand our commonalities as human beings." –Rich Salas, chief diversity officer and assistant professor, Des Moines University
---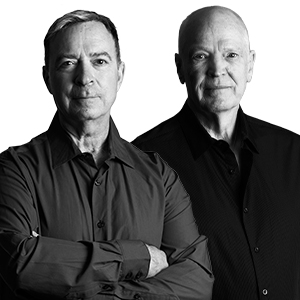 Mark Kassis and Terry Lowman
Mark Kassis, 66, and Terry Lowman, 75, were the first gay couple to be married in Story County after Iowa reversed its same-sex marriage ban in 2009. They were also the first same-sex couple to legally adopt children in Iowa in 1990. These major firsts put them on the map for progressive political involvement. As Kassis puts it, "We were sort of big fish in a small pond, so when presidential candidates would come to Ames, we would host them."
Indeed, over the years Kassis and Lowman have met with a number of political candidates on both the local and national stage. Former Iowa Attorney General Bonnie Campbell announced her candidacy for governor for the 1994 election at the couple's house. They met President Barack Obama during his 2008 campaign. "Al Gore became a friend of ours," says Kassis, and Lowman laughs at his hyperbole. "Well, we had lunch with him," Kassis clarifies.
In 2014 Kassis and Lowman were involved in the movement to change an outdated and discriminatory HIV disclosure law, spearheading town halls and public forums in Ames. Today, they continue to be active in politics and advocate for change.
Order for Two
Despite their visibility, the pair had humble beginnings. As if part of a classic movie trope, they met in a Des Moines bar on New Year's Eve, or rather on New Year's Day just a few minutes after the clock struck 1977.
They stayed together as Kassis earned his hotel, restaurant and institution degree from the University of Nevada-Las Vegas in 1978. By 1979 they were living in Ames and opened their restaurant, Lucullan's Italian Grill, which paid tribute to Kassis' family heritage.
"I lived with my uncle who was a monsignor, and he lived with his two sisters, my aunts, and they taught me a lot about Italian cooking. They showed me how to make fresh pasta, fillings, breads. It was quite an experience," Kassis says.
They spent nearly 35 years in the restaurant industry, opening two more venues along the way—the Pizza Kitchens (1991), and Paradise Pizza Cafe (1994). All the while, they were active in the Ames community and beyond to encourage inclusivity and acceptance.
"Our life has been very traditional," Kassis says. "We raised four children, lived in a middle-upper-class neighborhood and we ran businesses."
Path Toward Activism
Now that both are retired from the restaurant industry, Lowman says the part he misses most is having a venue to host social justice events. In some ways, their restaurant was the path that led them toward political activism. As gay owners of a small business in the early '80s, they sometimes struggled to find support. "We had to find people that supported us, and the Democratic Party was there for us," Kassis says.
In addition to political activism, Kassis and Lowman are also actively involved in the Unitarian Universalists, a noncreedal religious denomination. Finding a religion that was loving and accepting was important to the couple as they were going through the adoption process. Lowman is currently involved in two nonprofit social justice organizations through the church.
Whether through their political activism, volunteer work or by simply being themselves, the two men have always sought to uplift the Ames community, even if it was just providing a safe space in their restaurants. They once received a letter from a closeted gay man thanking them for being a place of inclusivity. "The one thing that we've always wanted to do was to give back," Kassis says.
Distinctions
Lowman: Iowa Unitarian Universalist Witness Advocacy Network board of trustees member.
Lowman: Interfaith Alliance of Iowa Action Fund board member.
Lowman: Co-chair of the Unitarian Universalists for a Just Economic Community.
"Whether they are opening their home to host candidates, attending forums, reaching out to elected officials [or] financially supporting a cause, their passion and knowledge on issues make them people to trust…" –Lisa K. Heddens, Story County supervisor
---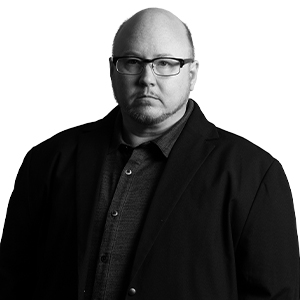 Jordan Selha
When Jordan Selha understood he was transgender, it was a "lengthy coming out process of trying to explore and figure out everything," he says. Growing up pre-internet in Hartford (about 30 minutes southeast of Des Moines), Selha had relied mostly on libraries for the scant information he could find. Any mention of queerness in his church was done in a negative way.
It wasn't until the '90s, with exposure to positive representation and information while at Iowa State University, that Selha began to understand himself.
"I think I became an advocate first, before realizing that this was very personal to me, in fact was part of my identity," he says. At the time, as a female, he was married to a man; the couple decided to divorce. "We cared about each other very much, but we wanted to explore what this change meant for us," Selha says.
Within a year, Selha had begun to transition, and Myke Selha, his then-ex-husband, had come out as bisexual. "We wound right back up with each other, realizing this was the whole 'love is love' thing. You can't escape love, regardless of gender, regardless of identity," he says. The couple got back together, but after Selha had changed his birth certificate to align with his male identity, they couldn't remarry.
"It kind of seems silly," Selha says. "The same exact two people one day were allowed to marry and then the next day were not." They eventually legally remarried once the Iowa law changed.
Early Activism
The inequity Selha experienced following his coming out motivated him to become an activist.
As Iowa State didn't allow same-gender couples to live in student housing, Selha and Myke moved out and used it as an opportunity to raise awareness of the injustice. The school also didn't allow queer individuals in domestic partnerships to have access to their partner's employee benefits, like health insurance. So, one Valentine's Day, Selha encouraged students to write Valentine's cards to the school's then-president, Martin Jischke, reminding him of the relationships that were being discriminated against while his was celebrated. They also sent balloons.
Positive Spin
"I was drawn to more creative activism, thinking about proactive ways we could address inequity … and have a positive spin on it," says the now-50-year-old Selha. "Doing stuff that allowed the issue to be visible but do it in a way that was productive and that would lead to change or a positive representation of what can be done."
After Fred Phelps, founder of Westboro Baptist Church, came to campus preaching his notoriously antigay hate speech, Selha and other activists converged with soap and sponges at the steps on which Phelps' group had stood to "cleanse them of his negativity," Selha says with a laugh. He called it a "scrub-in."
Selha says his biggest inspiration has always been his mother. Growing up, he would listen to Helen Reddy's voice, "I am woman, hear me roar," as his mother replayed the 1972 hit. Through her example, he developed the conviction that if something isn't fair, it should be addressed.
At Iowa State, he received a bachelor's degree in English, with minors in African American and gender studies. He went on to earn a master's in interdisciplinary studies, also from Iowa State. "I knew I wanted to create change," he says.
Now, working with the Bureau of HIV, STD, and Hepatitis at NuCara Staffing Services (an independent contractor of the Iowa Department of Public Health) since 2020, he is creating that change.
"I truly never thought I would live to see that day where new HIV infections are exceptionally rare and everyone living with HIV has access to the health care and social supports they need," Selha says. "Our work that's rooted in health equity and anti-racism is key to getting there to the end. I'm very proud of the program I manage and the staff who do this."
Distinctions
Piloted the first HIV outreach testing program in Iowa.
Founded Transformations, a support group for people who identify as transgender and their significant others.
Former community co-chair of Iowa's HIV and Hepatitis Community Planning Group, where he led the group in voting to support modernization of Iowa's HIV criminal transmission statute.
"The best part about Jordan's advocacy for LGBTQ rights is his awareness of intersectionality. He recognizes the many layers of discrimination within the LGBTQ experience. That awareness makes him an effective leader." –Akosua Dosu, health and racial equality coordinator, Bureau of HIV, STD, and Hepatitis, Iowa Department of Public Health
---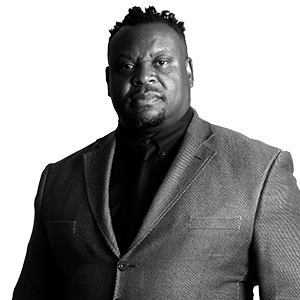 Bruce Teague
After winning the mayoral election in 2020 (and doing a little celebratory dance), the first thing Bruce Teague wanted to do was thank his Iowa City community. And then he wanted to assure them that everyone would have a voice at the table, that he would care for them like his own family. As a gay Black man, as well as a caregiver by nature, his intersectionality positioned him to serve the city's diverse communities.
"I found it to be so inspirational and motivational for others in the LGBTQ+ community to see someone who is openly gay running this race," he says. "And being Black as well, bringing that topic to the table. I found that people really appreciated me sharing that part of myself."
Teague, 45, never planned to run for office. In fact, he doesn't consider himself a politician. "Titles don't excite me," he says. "But I'm appreciative of this title, because there's a lot of pride in my community that goes along with it."
Teague grew up in Chicago, where family played an important role in his life. In high school, he witnessed two of his aunts battling cancer, during which time they needed in-home care. After moving to Iowa City and graduating from high school, he became a certified nursing assistant, finding his passion for helping others, particularly those in hospice and end-of-life care.
Health Care Work
He attended nursing school at Kirkwood Community College in Cedar Rapids after graduating from the University of Iowa and subsequently started his own home care agency, Caring Hands & More, in 2004.
"My life often takes its own course," he says of how someone in the nursing field ended up as mayor. "I'm a servant; I will be used where I'm needed."
He first decided to run for City Council in 2018, after two friends called to let him know a seat was open. He had recently begun running his business from home, which had freed up time for him to take on other endeavors. "It was the right time for me. I realized I had been put in a position where I could actually do it," he says.
In the Open
During his campaign, another elected official who was openly gay asked Teague if he was "going to let people know" he was gay. "Am I supposed to announce it? I'm just me. I'm not hiding the fact that I'm gay, but I don't introduce myself like, 'Hi I'm Bruce, I'm Black and I'm gay, and I want to run for City Council,' " he says.
But Teague, who came out at age 16, soon realized that other people were admiring his courage to be out in such a public sphere. He says understanding that he could be a positive influence motivated him to be more vocal about his sexual orientation.
Teague says Iowa City has been "overly supportive," but he knows there's still work to be done. "For a while, many people knew me as Bruce the caregiver, and now people know me as Bruce, the person who wants to go into politics and serve us, and make sure policies are inclusive and equitable," he says.
His goal is to continue making sure activity in his community reflects the values of diversity, equity and inclusion. Initiatives such as the Iowa City Area Chinese Association's performing arts night, the Iowa City Latino Festival, Juneteenth events and the return of the South District Diversity Market are all inclusive events he is proud to see thriving.
"That has been a huge focus—making sure we're not just stating we want diversity but … also seeing it in action," he says.
Distinctions
First openly gay mayor of Iowa City.
Founder of Caring Hands & More, an in-home care service providing assistance for individuals of all backgrounds and identities.
Has been active with such nonprofit organizations as One Iowa.
"Bruce's community engagement works to make not only Iowa a better place, but one that is equitable and inclusive. I feel privileged to call Bruce a friend." –Daniel Zinnel, CEO, Proteus, Inc.
---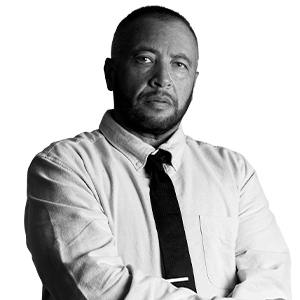 Aiden Vasquez
Imagine being trapped in a body that wasn't yours. Every movement, every word, every part of life feels like it doesn't belong to you. That's how Aiden Vasquez, 54, felt growing up in Moline, Illinois.
"I was living a lie of a life," Vasquez says. For as long as he can remember, he knew he was transgender: "I was very adamant about it. For many years I would tell my mother, my counselors and psychiatrists and they all laughed it off. They said, 'She's gay, it's a phase,' so my mom stopped seeking help."
Without access to proper support or education, he couldn't understand the feelings he was experiencing. Throughout high school and into adulthood, he was living as a gay person, but he still felt intense discomfort in life. Vasquez would later learn the term for this feeling: gender dysphoria. According to the American Psychiatric Association, gender dysphoria is the "psychological distress that results from an incongruence between one's sex assigned at birth and one's gender identity."
The self-loathing, anxiety and depression that came from years of painful gender dysphoria led Vasquez down a "very self-destructive path," he says. "I was an alcoholic from the time I was 17 until I was 32." The added denial from peers and mentors caused Vasquez to question everything about himself. "I felt like something was wrong with me."
New Beginning
Despite his struggles, Vasquez experienced signs along the way that he could help others. "We had a woman come to my church when I was about 15, and she told me, 'I see you talking to thousands of people in your future, and saving and changing lives,' and I didn't believe her. Then someone told me the same thing again when I was 20, and I thought, 'Nobody would listen to me, I'm a broken mess.' "
Vasquez later moved from Moline and has been living in Davenport for 26 years. In 2015, he was watching an episode of the popular Netflix drama "Orange Is the New Black" when he saw gender-fluid actress Ruby Rose.
"I was like, 'If she can do this thing, looking both male and female, why can't I just transition?' It just kind of hit me. I had done research in the past about it … but that night I was like 'It's time, it's way past time,'" he says.
Wife's Support
Vasquez began hormone therapy in February of 2016. His biggest supporter, he says, has been his wife, whom he's been married to since 2011. When he came out as transgender, she told him, "I didn't fall in love with you for what you are, I fell in love with the person you are." During the first stages of his transition, she would even go shopping on his behalf, since Vasquez would feel too uncomfortable after being misgendered in stores.
About eight months into his transition, Vasquez was asked to speak at his former high school's LGBTQ group. He wanted to use the pain he had experienced and the lessons he had learned to help kids and teens.
"When I started, I thought that the young people were going to be my focus, but then I found a group on Facebook and was reading all these stories from parents and I realized [that] kids aren't my focus, it's these parents," Vasquez says. "I'm their age, so who better to relate to [them]?"
He offered to do a live Q&A for the group to help parents better support their children through their transitions and is now the owner of his own Facebook support group called "Transfamily Love and Support Group," which has nearly 2,000 members. He interacts daily with hundreds of parents from all over the U.S., mentoring them through tough conversations, educating them on important topics related to transgender living, helping them find resources, and serving as a virtual shoulder to cry on during tough times.
"They're kind of why I get up every day," Vasquez says. "I've learned more … in the last five years [in the group] than I think I ever have in my life." He says the group has been a mutually beneficial relationship, with several group members helping him make it through his own dark times as well.
"I've always said I wanted to be rich," he adds. "I know I'm never going to be rich in money, but I feel like I'm so rich in the fact that God chose me to do this."
Distinctions
Owner of two Facebook support groups reaching more than 17,000 members total. ("Transgender/Parents/Family Support Group" and "Transfamily Love and Support Group")
Creator of "TransHaven" educational podcast, available on Spotify, Apple Podcasts, Anchor and Google Podcasts.
With assistance from the American Civil Liberties Union, is currently fighting to block an Iowa law that denies Medicaid coverage of gender-affirming surgery for transgender Iowans.
"Aiden gives more of himself than most people I know. He always has time to listen to someone that needs a friend." –Stevi Schaapveld, Davenport
---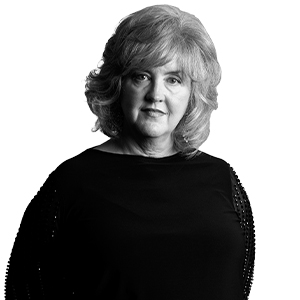 Rebecca Gruber (ally)
Rebecca Gruber grew up in Omaha, Nebraska, where she was immersed in the music and performance world for as long as she can remember. Both of her parents were musicians, and Gruber and her three siblings were all involved in music on some level. The youngest in the family, Gruber was the one to pursue it as a full-time career, receiving a doctorate in musical arts in choral conducting from the University of Nebraska-Lincoln.
Gruber got involved with the Des Moines Gay Men's Chorus (DMGMC) in the early 2000s as a soloist. She knew the founding director, Randal A. Buikema, well, so if there was a music piece that was right, he would invite her to sing it with them. When Buikema decided to step down, he recommended she take his place. She was chosen by their board as the new artistic director and conductor in 2006, a position she held until 2020. There was minor controversy when she joined "because I was the wrong gender and sexuality," she says.
Understanding the Struggle
As a cisgender heterosexual woman, "I had to prove myself"—not in talent or qualifications, but whether she could understand the meaning and struggles of the chorus and express that through the art. Gruber had always been in the world of music, so queerness was around, she says, but as someone who had always been afforded the chance to live authentically, she hadn't understood the depth of what that might mean to someone who wasn't allowed to be themselves.
"I was trying to get educated about gay issues, gay music … what words or poets we lift up that will be the most impactful," Gruber says. She found that listening—and listening deeply—was the key to understanding: "Any good conductor figures out their instruments. A conductor is silent … and you want to bring out the beauty from the instrument."
Gruber's next challenge was fighting back against the notion of what the "right way to be gay" meant. If you want to build advocacy in the community, she says, you have to be welcoming to all. A big part of the audience at the time, based on chorus surveys, was straight. For those attendees, seeing the DMGMC perform was their way to support the LGBTQ community, says Gruber.
Broadening the Experience
She wanted audiences to see gay performance as something beyond just camp or comedic caricature. "There's lightheartedness, there's seriousness, there's tragedy, there's anger. Those are all human emotions," she says, and all of that is part of the gay experience.
"That was the really joyful part, to do some busting out of stereotypes," she adds.
Going forward, Gruber hopes the chorus continues in its growth and breadth of inclusivity. The members were all men when she started conducting, but that's not the case now. Language surrounding gender in the chorus was something she had begun to explore before she left her position.
"It's like, yeah, we can do this tenor and bass stuff, but who's singing that? And what are their pronouns, and what kind of performance attire is going to be reflective of them and their spirits? I felt really excited to have been a part of that forward momentum."
Despite her love for the chorus, Gruber says she's happy with her decision to step down as she wanted the chorus to avoid stagnation. "I'm being the best ally I can be by making way for the new perspectives."
Distinctions
Under her direction in 2019, DMGMC was the second gay men's chorus ever to perform "Unbreakable," by Andrew Lippa.
Helped shape the curriculum for DMGMC's "Out in the Schools" program, an initiative in Iowa high schools addressing the needs of students who struggle with identity and self-esteem.
Was choirmaster of St. Paul's Episcopal Cathedral from 2004 to 2018.
"Dr. Gruber's passion and work to create a safe space for gay men to express themselves transcended the capabilities of even some of the singers' friends and families at the time. She not only found ways to help singers find their musical voices, but to also find their authentic human voices." –Steve Sanda, past president, DMGMC board