Editor's Note: This story was included in the list of our favorite 2020 print stories. For reference, it was published in July 2020. 
Writer: Rachel Vogel Quinn
Photographer: Emily Blobaum
Many of us will remember the COVID-19 pandemic of 2020 as a long hiatus at home. But while we've spent our time on Zoom conference calls and taking walks around the neighborhood, others have been working tirelessly on our behalf.
They've treated the sick. They've housed the homeless. They've fed the hungry. They've opened their doors to anyone and everyone who needs help. Most of all, they've planned, preparing us for what was coming. Without them, we couldn't have survived.
The people featured in this story are only representatives of the thousands of Central Iowans who've risked their lives for us. The challenges they face can be hard to fathom, but their emotions are familiar: fear, uncertainty, hope, confidence, pride.
Throughout it all, they've learned an important lesson: With a little bit of grit and a lot of teamwork, we can do anything, and we can do it fast.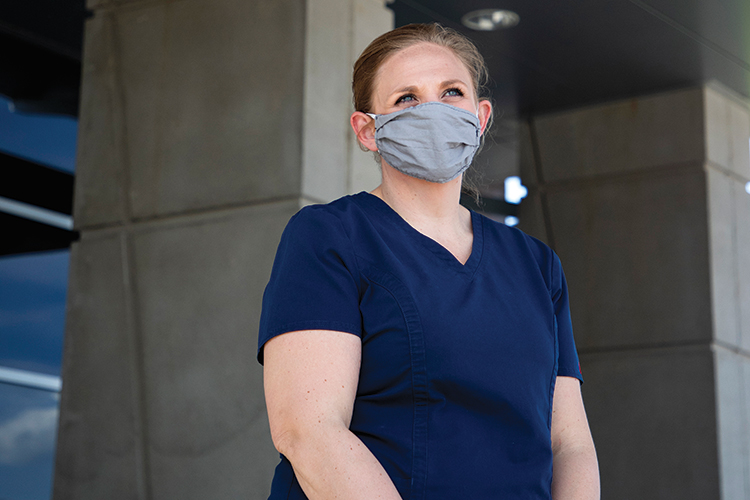 Sarah Hiemer
ICU nurse, Broadlawns Medical Center
Before she hugs her 1- and 4-year-old children after a shift, Sarah Hiemer first takes off her shoes and changes her clothes. "You worry about bringing it home to your family," she says. "You worry about your own health."
When the pandemic began, Hiemer, 36, was fixated on news from the coasts. But she gave that up to focus on her job. Recommendations and protocols changed every day, and the learning curve was steep, despite her 15 years of experience at Broadlawns. With visitor restrictions in place, nurses have had to act as emotional supports for patients, who were marooned in the ICU without their families. "We always do that," Hiemer says, "but this is a new level."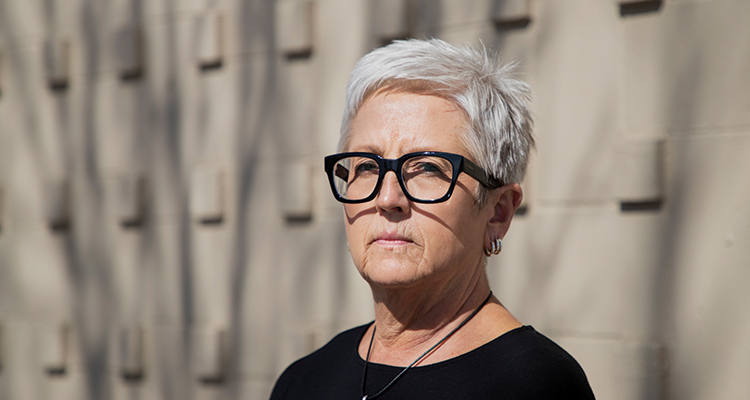 Helen Eddy
Director, Polk County Health Department
One evening in late March, Helen Eddy left the office after a long day and met an older woman from a nearby assisted living facility walking by. The two chatted, and the woman thanked her for working so hard to protect Central Iowans.
"I about cried," the 60-year-old Eddy says. "It put a real face on the work we're doing. I thought: Who am I fighting for today? Well, I am fighting for her."
By that time, Eddy and her team at the health department had been working on COVID-19 seven days a week since early January. They set up the Emergency Operations Center, with a medical coordination team representing all the major providers in the local health system. The department also checked in daily with every Polk County resident who had tested positive for the virus.
To ease the stress, Eddy bicycled to and from work. She began seeing more families walking outside together. She hoped that would continue after the pandemic ended, along with good hygiene practices and improved sick leave policies.
"The community is pulling together," she says. "But it never happens as fast as you would like."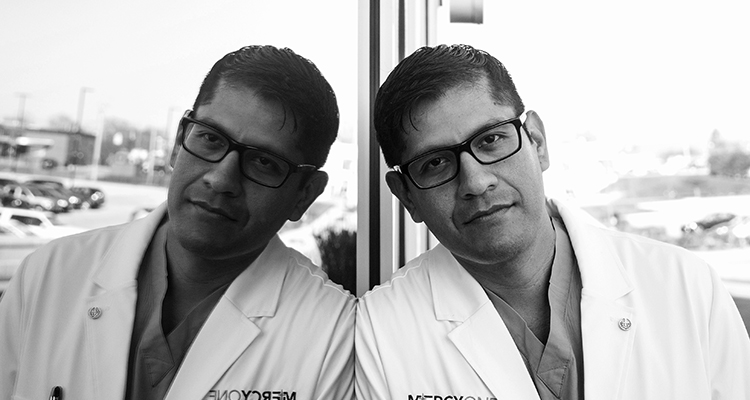 Dr. Hijinio Carreon
Chief medical officer, MercyOne Central Iowa
During the pandemic, Dr. Hijinio Carreon's days have begun at 6 a.m. and continue for 16 hours, not counting the late-night emails and phone calls. That's only Monday through Friday; on weekends, he picks up shifts in the emergency department.
Carreon, 43, leans on his wife and three daughters to keep going. "Being completely honest," he says, "I don't think there is any way I would be able to work these hours and deal with this situation without their total support."
As chief medical officer, Carreon has worked to increase capacity for any potential surge in COVID-19 patients, coordinated with other health providers in the metro area, and researched the best treatment options for patients.
Medicine has consumed his thoughts, but every so often they drift to his 80-year-old mother, who has been practicing social distancing. "I just want to hang out with her for a day," he says, "and not worry that I could infect her."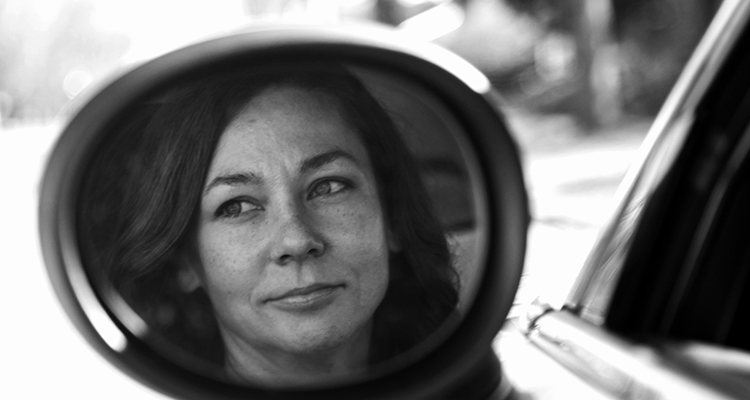 Bambi Press
Community nutrition manager, WesleyLife Meals on Wheels
Meals on Wheels saw a 40% increase in new clients in April, many of whom were isolating themselves from grocery stories and community kitchens as the coronavirus spread.
Meals on Wheels addresses food insecurity and social isolation among older adults by delivering hot, healthy meals to homes every weekday. As the pandemic took hold, program volunteers started hanging meals in plastic bags from doorknobs and checking on clients by phone.
Because many of their drivers are retired adults at higher risk for COVID-19, almost a third had to take time off. Fortunately, community volunteers responded to the call for help.
"This is the hardest job I've ever done," says Bambi Press, 43. "But I wouldn't want to do anything else."
When managed care organizations continued to end coverage for seniors who previously qualified for meals, Press was adamant that Meals on Wheels continue serving those clients, despite the budget implications.
"Chances are, if they were struggling to pay for the meals before, they are struggling to pay for the meals now," Press says. "We know our community needs us."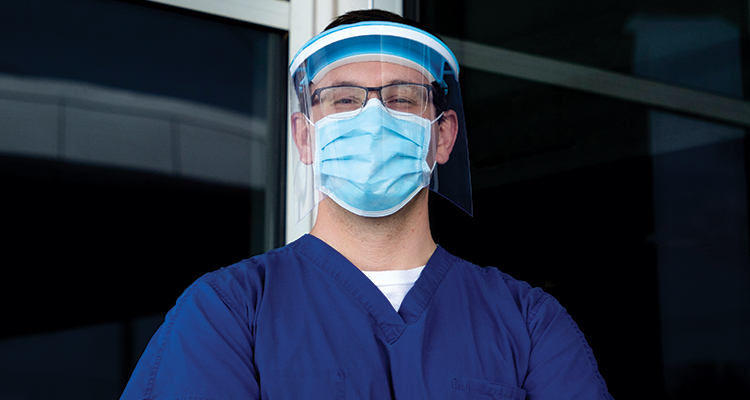 Dr. Jason Kruse
Internal medicine physician, Broadlawns Medical Center
In early March, Dr. Jason Kruse thought he might have been exposed to coronavirus. A patient who came in with unrelated symptoms suddenly spiked a fever and showed a concerning chest X-ray. Since PPE protocols had yet to be established, Dr. Kruse treated him without a mask. The two days Kruse waited for the test results were nerve-wracking. Fortunately, the test came back negative.
"Depending on what data you look at, I've got a one in 1,000 or a one in 500 chance of dying from this, which is not something you see with most diseases," the 34-year-old Kruse says.
Kruse attended medical school at Des Moines University and has been working at Broadlawns for six years, splitting his time between the clinic and the hospital. Since the pandemic began, almost all of his clinic work has shifted to telemedicine. On the hospital side, he has faced such challenges as limited testing and false negative test results. But the real unknowns are what keep Kruse up at night: whether there will be a surge in Iowa, whether hospitals could be overrun like in New York City, whether coronavirus will return later in the year.
To unwind from this stress, Kruse plays with his three kids (ages 6, 4, and 2) after work and eagerly listens to accounts of their day. Whatever ends up happening, Kruse pledges to keep going into work every day, as he has always done: "This is what I've trained to do."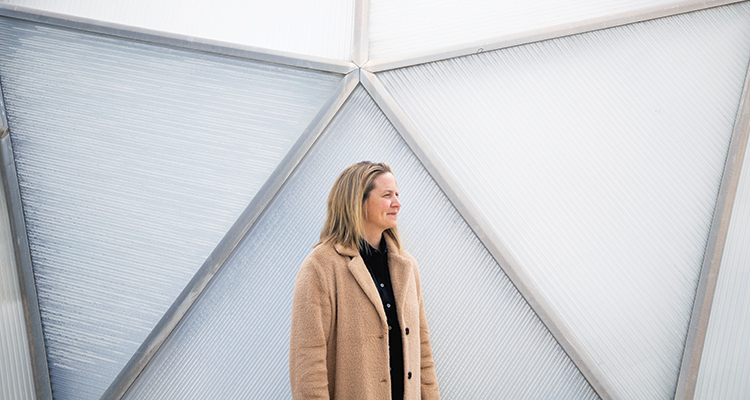 Melissa O'Neil
CEO, Central Iowa Shelter and Services
In April, Melissa O'Neil visited the shelter on Mulberry Street every day, wearing a full-face panda mask and handing out candy to residents. Her staff would tell her to leave multiple times, for her own safety. After a while, O'Neil would reluctantly return to her temporary office in the former Des Moines Social Club building, where she could keep the organization running if the shelter was ever inundated by COVID-19.
O'Neil had started planning for the pandemic back in February. The organization swiftly implemented the emergency plan in March, housing clients with incomes, opening shelters at two local hotels, and coordinating an isolation shelter at the Iowa State Fairgrounds. They had to be aggressive, given research indicating that the homeless population is one and a half times more likely to get COVID-19 and two and a half times more likely to die from it.
O'Neil relies on her faith to keep her motivated. "I know that God goes with us," she says. "I know that as long as I lead within my purpose, and coach my team to serve within theirs, we will get through this."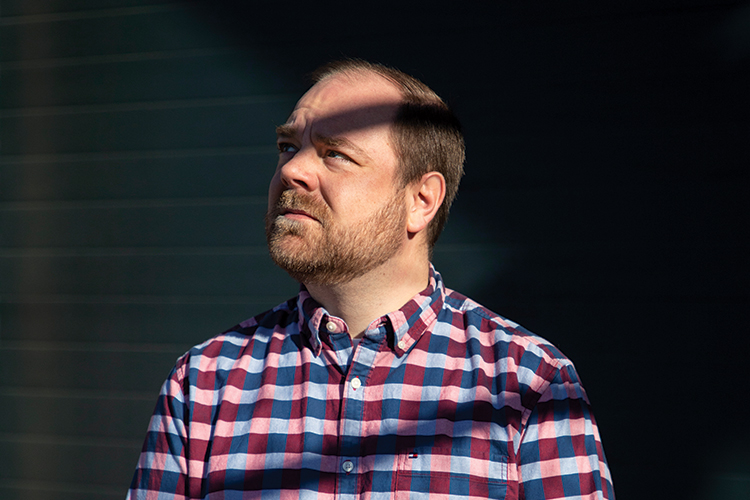 Matt Unger
CEO, Des Moines Area Religious Council (DMARC)
When Matt Unger visits food pantries in the DMARC network during the pandemic, he's reminded of black-and-white photos of the Great Depression. Like then, people stand in lines, waiting for food. Unlike then, they stand six feet apart for prepackaged bags. Unger called this a "devolution" of the pantry experience.
Still, the 40-year-old Unger is proud of his staff for keeping the pantries open and meeting the increased need, which was largely coming from people who had never used a pantry before. Without volunteers, staff had to stay late to package bags. And the supply chain was shaky, with a pallet of rice costing nearly 40% more than it had a month earlier.
After a long day, Unger relaxes by playing video games. On his mind: the long-term economic impact of the pandemic. Food pantry use had steadily increased since the recession of 2009. He knows those numbers will keep climbing, but he's determined to help DMARC keep up.
"In this community and in this state," he says, "when we have a problem, we band together and we solve it."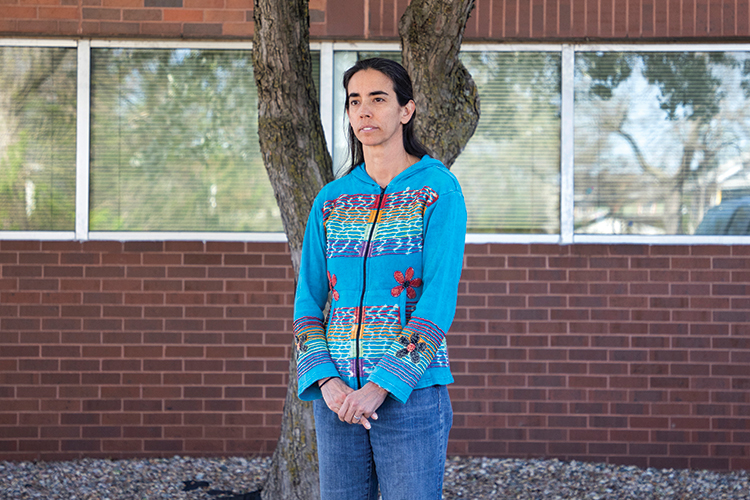 Dr. Heidi Shreck
Chief medical officer, Primary Health Care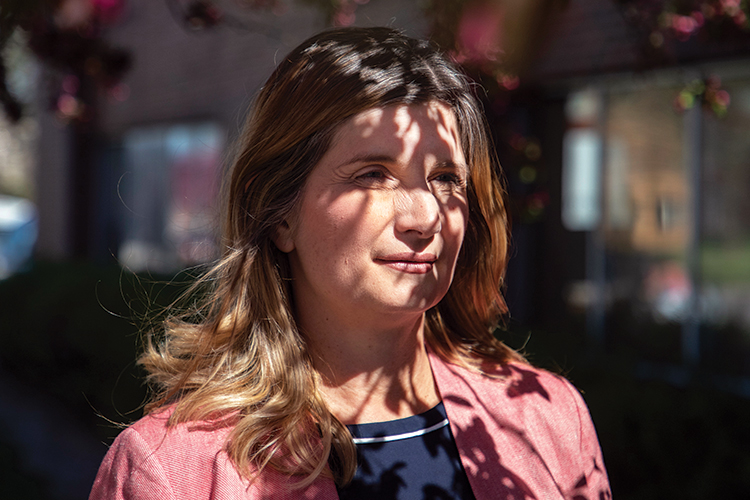 Kelly Huntsman
CEO, Primary Health Care
In less than 48 hours, Primary Health Care set up a drive-through respiratory clinic for people with COVID-19 symptoms. Never having offered telehealth services before, the community health center saw 200 patients virtually in less than a month.
The center provides primary care and wraparound services to vulnerable populations, including low-income and uninsured patients and those facing language and health barriers.
Dr. Heidi Shreck, 45, worries about the long-term health impacts of the pandemic. Times of high stress result in more depression, anxiety, suicide and substance abuse. "This is going to affect all of society," she says. "But it's really going to hit our patients hardest. Their resources … [are] much less than the average person."
The nonprofit was also facing a negative bottom line, a result of canceling all dental appointments except for emergencies. The financial problems have kept both Shreck and CEO Kelly Huntsman up at night. Huntsman does morning yoga to cope, and Shreck plays outside with her three boys.
"We will navigate through this and we will figure it out," Huntsman, 53, says.
"I am proud of how we've responded."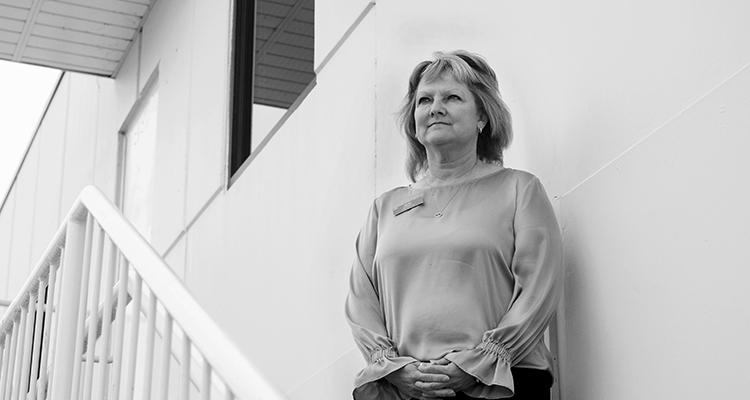 Jen Kopriva
District store director, Hy-Vee    
During the pandemic, mornings at Hy-Vee can seem like the movie "Groundhog Day." As soon as they walk in the door, customers ask if the store has toilet paper and sanitation supplies. Sometimes the answer is yes, but not for long. Toilet paper lining two-thirds of an aisle can disappear in less than two hours. The rush makes it hard to keep items in stock. At one point, Hy-Vee suppliers ran out of egg cartons.
Jen Kopriva manages a staff of 550 in Ankeny and another 400 at a Des Moines store. The employees range in age from 14 to 82. Still, she's had to hire more people to help fulfill online orders, sometimes 1,200 a day. Kopriva herself has averaged 20,000 steps around the store daily.
Keeping her staff safe and stress-free has been Kopriva's top priority. She knows they might bear the brunt of customers' frustration during a scary time. But some shoppers make a point of thanking employees for their work.
"I think our employees have seen that they matter," says Kopriva, 47. "And that their job has value—more value than they ever expected."
Surviving COVID-19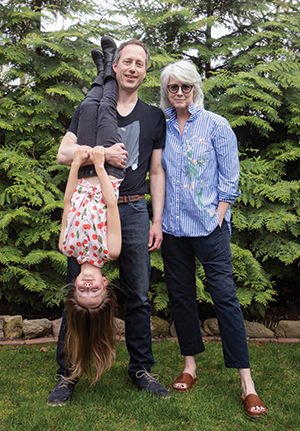 The first sign was the cold. Siobhan Spain just couldn't get warm. Her husband, Jonathan de Lima, was already suffering from COVID-19, and he urged her to get tested. The results came back positive.
"It just hit me like a load of bricks," Spain says. Too exhausted to get out of bed, she felt like her head was in a press. With her husband out of action, too, Spain worried about their daughter, Frances. Fortunately, the 8-year-old never showed symptoms of the virus.
Despite her isolation, the 49-year-old Spain was grateful for the support from friends and family, who sent care packages and checked in virtually every day. Both Spain and de Lima recovered at home by the end of March, without a hospital visit. She never feared for her life, but worried most about people she may have infected before she showed symptoms.
"Some things can be too difficult to acknowledge," Spain says. "[It's] too painful to consider what responsibility I played in other people's ability to live. I didn't realize how much I have quietly buried the stress and fear."