Last year as the pandemic began, we introduced a theme for our Lifting the Veil publication and event series: Life Interrupted by COVID-19. In 2021, our theme is Life Transformed. Through six events and our annual publication, we explored how the lives and mental health of Iowa families have been indelibly changed by the pandemic, economic disruption, heightened focus on racial equity, and political turmoil of the last 12 months. We took a look at parents, children and families directly, but also shined a light on those in our community who support families, including teachers, mental health and health care professionals, and child care providers. 
View videos from the events below, and read the 2021 issue of Lifting the Veil here.
Moms on the Edge: April 15, 12-1 p.m.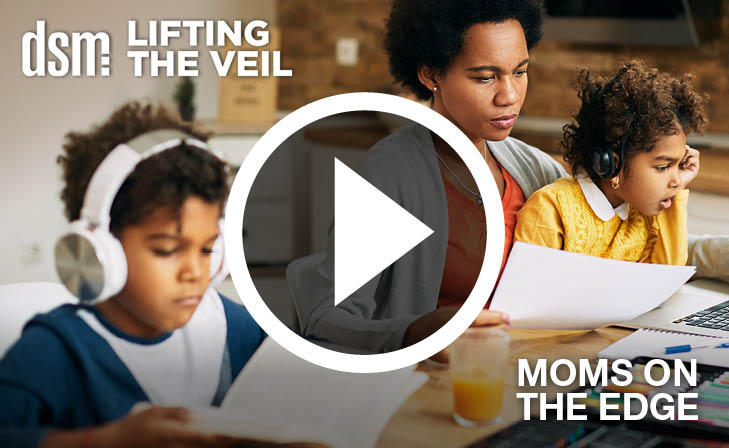 The pandemic has affected women even more than men, as parenting responsibilities have fallen disproportionately to the female population. Stress, anxiety, and burnout have become chronic for many women trying to manage it all, while other women have elected to leave the workforce to find balance and focus on their family. Aimed at mothers, but appropriate for all parents, partners or employers who support women and families, this program will focus on how the events of the last year transformed women's mental health, plus provide useful advice and steer viewers to resources.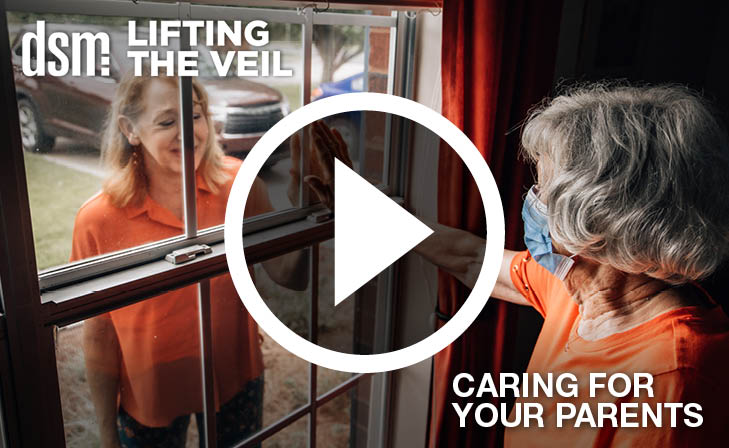 Caring for Your Parents: May 20, 12-1 p.m.
Over the last year, many adult children have been caring for elderly parents from afar due to COVID-19 distancing guidelines. This separation, as well as heightened concern for the elderly parent's health, has created mental health challenges for all family members. Adult children report heightened stress levels in trying to provide care for elderly parents while being unable to physically be with them. Likewise, research shows seniors are experiencing mental health consequences of social isolation and being separated from their families. This session, aimed at an audience of both adult children, their parents and providers, will focus on how relationships between adult children and parents have changed due to the pandemic, the mental health ramifications for both parties, and what you can do to take care of your own mental health if you are caring for your parents.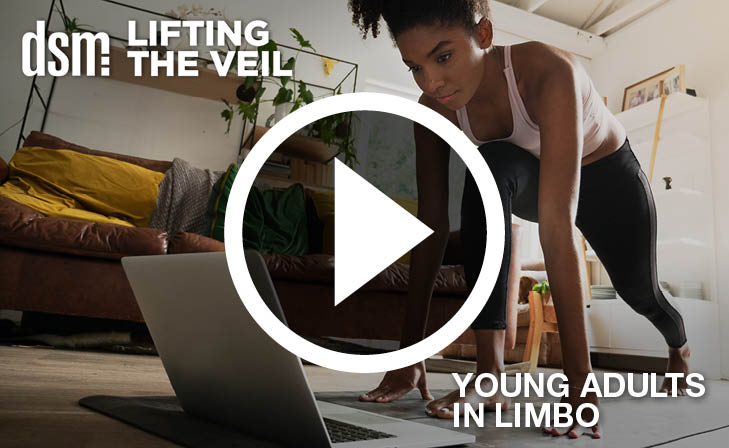 Young Adults in Limbo: June 3, 12-1 p.m.
Young adults in their late teens and twenties have found their lives deeply disrupted during the last year. Interruptions in college, difficulties finding work post-graduation or working remotely have created new challenges for young adults who at the same time are facing restricted social lives and falling last in line for vaccines. Reports are describing a "mental health pandemic" stemming from lockdown isolation, especially for this group. Young adults, their parents, employers and providers will benefit from this session's frank conversation that will lay out the facts, provide information about how to recognize and treat mental health issues, and offer where to turn for support.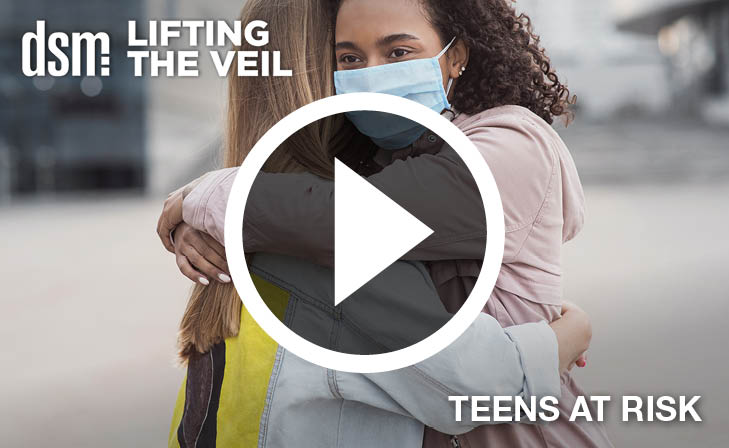 Teens at Risk: September 23, 12-1 p.m.
Over the last year, teens' lives have been transformed by the pandemic, heightened conversations about racial equity, and the political landscape. Isolation, shifting between in-person and remote learning, missing milestones, and confronting social unrest have resulted in increased levels of depression, anxiety, suicidal ideation and substance abuse among teens. This discussion, aimed at parents of teens, providers and those who care about our adolescent population, will focus on data, disparities, and advice from experts on the front line who can help you identify warning signs and develop healthy tools to support your teen.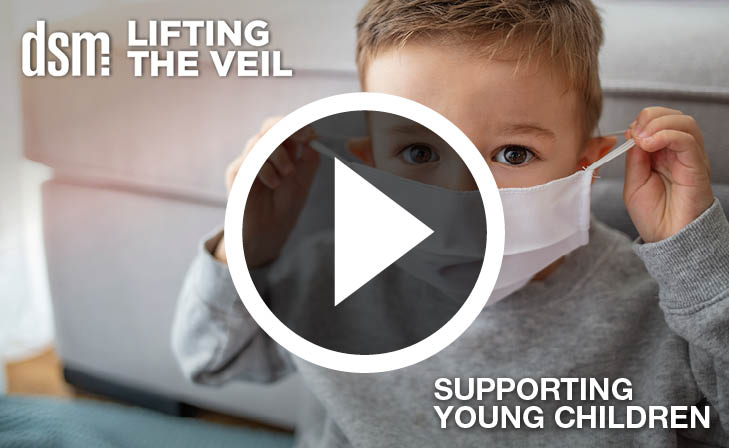 Supporting Young Children: October 21, 12-1 p.m.
During the pandemic, our youngest citizens have experienced unprecedented levels of turmoil — a social, emotional and academic ordeal so great that many experts are predicting long-term developmental and mental health ramifications. What do you need to know about how to support the pre-K or elementary-age child in your life as we mark the one year mark of a year of trauma and disruption? This session, aimed at parents, grandparents, employers who want to support working parents with young children and providers, will focus on data, disparities and how to help families cope and thrive.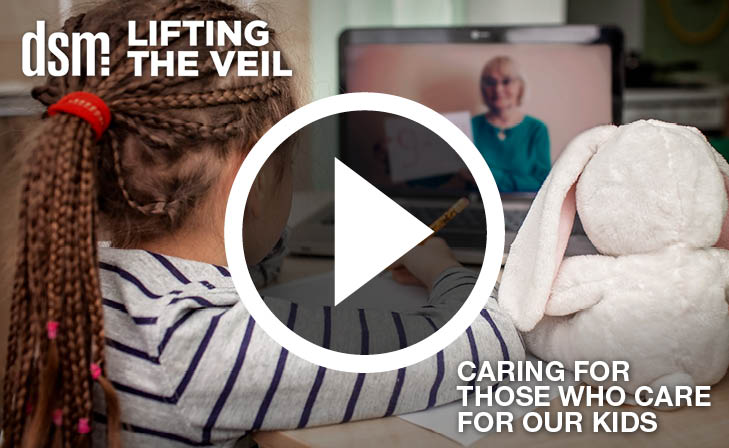 Caring for Those Who Care for Our Kids: November 18, 12-1 p.m.
The lives of Iowa families have been irreversibly altered by the pandemic, as have the lives and health of those who support families. Teachers, child care providers, and mental health and health care workers have continually adapted to changes in school schedules and protocols, pendulum swings between remote and in-person work, abrupt shifts to telehealth, and an unending onslaught of illness. These transformations in our social fabric have been so extensive that the mental and physical health of those who care for our kids has been affected. This program, aimed at parents and at those who care for kids across a wide variety of professions, will focus on the effect of the pandemic on teachers, child care professionals and health care workers; how the well-being of these individuals affects families and parents; and what we as a community need to do to create and sustain strong care systems for the future.