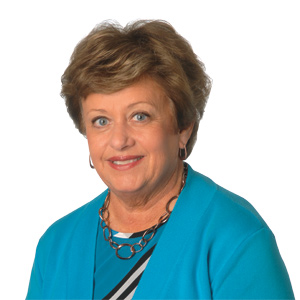 [dropcap]H[/dropcap]ere are three things that annoy me about Joe Meisner, my husband of 20 years: He squeezes too much toothpaste onto his toothbrush. He sometimes wears white T-shirts inside out. And he never tells me I look nice.
But Joe has a legitimate excuse for his behavior. He is legally blind.
Diagnosed with retinitis pigmentosa (RP) in his teens, Joe's peripheral vision has gradually deteriorated until now, at age 58, he sees only through one spot in his
right eye.
Back when I met him—wait for it—on a blind date, Joe just didn't see well at night. Still, it was scary committing to a man who eventually could be sightless.
Joe was an electrical contractor when we married, but he soon retrained to become a licensed massage therapist, figuring he could handle that occupation even if he was totally blind. Turns out, his default career is immensely gratifying for him.
It's said that when one human sense diminishes, another becomes more acute; and that's surely true with Joe's magical touch. Now one of the elders among massage therapists in town, he's remedied clients' sore muscles, relieved migraine headaches and dissolved decades-old scar tissue.
Joe's clients are loyal and appreciative of his skills and genuine concern, sometimes even forgetting he has a vision problem. But I don't forget.
I know all too well that accepting blindness has not been easy for Joe. He agonized over forfeiting his driver's license—and with it, his independence. He stubbornly resisted getting a white cane to help him navigate, and more than once battled anger and frustration infiltrating his usual gentle spirit.
Meanwhile, I prayed for patience and understanding. Alas, be careful what you pray for.
Two years ago, specialists scrambled to stop sudden hemorrhaging in my right eye, assuring me that my totally blocked vision would slowly clear. But for five months, the only eyesight I had was impaired vision in my left eye. Welcome to Joe's world!
My husband could have chastised me for whining, but he didn't. He taught me to pour milk without spilling and lent me his talking bathroom scales. He empathized with my challenges and was elated for me when surgery eventually restored my vision.
Joe's eyes have been analyzed by doctors from Boston to Oregon. But it was experts at University of Iowa Hospitals in Iowa City who stunned him in 2007, saying they intended to someday restore his eyesight.
Advances in research now have given RP patients good reason to be hopeful, they said. Stem cell trials are being conducted, and computer chip implants are progressing for humans.
But in the meantime, I walk in sync alongside Joe's white cane, deftly diverting potential mini-disasters. I mow the lawn, read restaurant menus aloud and do the driving. In turn, Joe vacuums, sets the dinner table and waits for repairmen who promise to come between 8 a.m. and noon—which makes me the envy of my girlfriends.
To ease his guilt about avoiding social outings, Joe encourages me to go without him. To ease my guilt about leaving him alone, I bring home his favorite pizza.
He wishes he could take me around the world. I wish he could take me to my employer's holiday party.
Like most married couples, we've learned to operate in tandem. Still, if Joe regained his vision—oh, the possibilities!
Years ago, I asked Joe what he would do first if suddenly he could see again.
"I would look up at the stars," he said in a heartbeat. "I haven't seen the stars since I was 13 years old."
All things considered, I guess I can handle his little annoyances.