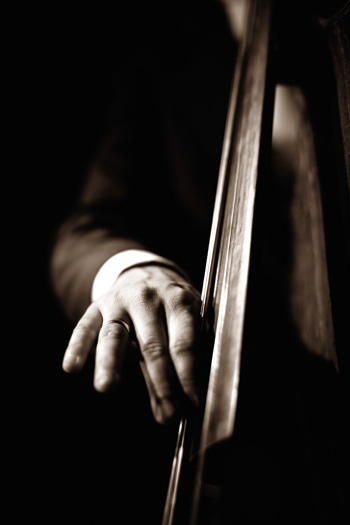 Appreciating Jazz
by Abe Goldstien
1. Take chances. That is exactly what great jazz musicians do every time they perform. So take a chance on listening to forms of jazz you may not be familiar with. You don't have to understand it, just experience it.
2. Listen for surprises. Jazz critic Whitney Balliett described jazz as the "sound of surprise." Listen for those surprises: a surprising way of playing a familiar song, a surprising way of approaching jazz, a surprising combination of instruments. If there is no surprise, there is no jazz.
3. Don't buy the hype. There are a lot of incredible jazz performers that the major media never mention. In most cases, these are the musicians advancing this great American art form. Give them a chance to be heard.
4. Listen locally. The Des Moines community is blessed with many jazz musicians who could easily play on the national scene. Support them by attending their performances so they stay here to enrich our community.
5. Start with Miles Davis' "Kind of Blue." With a band that included trumpeter Miles Davis, saxophonists John Coltrane and Cannonball Adderley, pianist Bill Evans, bassist Paul Chambers and drummer Jimmy Cobb, this recording can quickly connect you to the past, present and future of jazz. Enjoy your journey.
Abe Goldstien is host of KFMG's "Straight No Chaser," founder of Jazz@Caspe Terrace and a board member for the Community Jazz Center.
---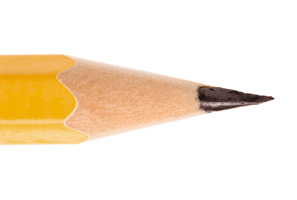 Writing
by James A. Autry
To begin, no one can learn to write from reading rules like this; also, there are many, many more "rules." That said, here are a few fundamentals:
1. Rule number one is "Write!" The first thing to accept is that writers write. I've often had someone say to me, "I'm working on a book." I've never said it, but I'm always tempted to respond, "Yes, but are you writing one?"
2. Respect your readers. Don't talk down to them and don't patronize them. On the other hand, don't try to dazzle them with your superior vocabulary, which leads to the next rule …
3. Remember that what you put into your writing is less important than what your readers get out of it.
4. Don't fall in love with your own words. Even Nobel laureates understand that their writing often yields to good editing and rewriting.
5. An old rule is "Write what you know and in your own voice." But this includes writing what you've learned through diligent research. And it includes developing a natural voice that is most often the same voice you use when talking.
5(A). Understand that rules like this are only helpful if you take them seriously.
James A. Autry is a Des Moines author and poet. His most recent book is "Choosing Gratitude: Learning to Love the Life You Have" (Smyth & Helwys). Read one of his poems by clicking here.
---
Viewing Art
by Jeff Fleming
First, throw away all rules for viewing art, but consider the following:
1. Look for personal relevance in the artwork.
2. Search out and appreciate technical virtuosity.
3. Ascertain and respond to how an art object has touched or is touching human lives.
4. Evaluate and enjoy a work of art's participation in, or response to, the history of art.
5. Have an open mind and go with your gut.
Jeff Fleming is the director of the Des Moines Art Center.
---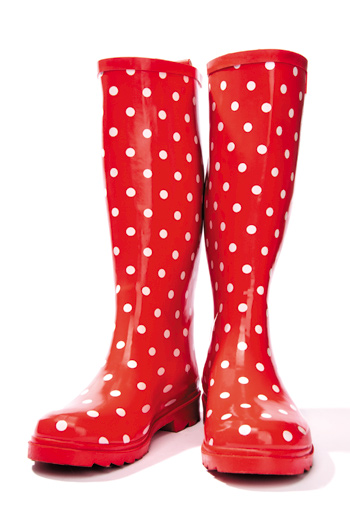 Dressing Well
by Sarah Dornink
1. Take chances. Don't be afraid to try something new. People always say, "I can't wear that." Just try it. Remember what happened with skinny jeans? Half the world said they couldn't wear them, but now everyone wears them.
2. Enjoy whatever the new style is by finding a way to make it work for you and with your style. The fashion train keeps moving. Staying aboard with one or two new pieces each season and a new accessory will help you stay within your clothing budget as well as keep in style. Invest in quality pieces that you love and that will last. Buy fun pieces that are trendy that don't cost a fortune.
3. Think red.
Everyone should have a red coat or shoes in their closet. It can lift your spirits and those of people around you on gloomy days.
4. Think about the focal point of your style when adding accessories. We often need to step back and remove one piece or choose a more quiet belt, shoe or scarf.
5. Learn to highlight your assets. Dress in a way that brings the eye to your best features. For example, if you have a small waist, wear belts or dresses with waistbands. If you have more of a straight-up-and-down figure, wear drop-waist clothing. If you don't love your hips, try A-line skirts.
Sarah Dornink is the owner-designer of Dornink in the East Village.
---
Listening to Classical Music
by Joseph Giunta
1. Relax and listen carefully. Embracing the process rather than attempting to understand the music will enrich your experience.
2. Learn the right way to pronounce the name of a composer or two—like Berlioz (BEAR-lee-ohze) and Shostakovich (Shosh-tah-COE-vich), then say their names at intermission, and people will think you know what you are talking about! Seriously, the more you know about the composer and the pieces, the more you will appreciate and enjoy a live classical music performance.
3. Try adding classical music pieces to your iPod, home stereo and car and office radios so that it becomes a part of your daily life. This will help prepare you for a live performance.
4. Be selective in what you choose to hear. Start with familiar pieces that you may have heard on the radio or television, like the "William Tell Overture" or Beethoven's Fifth Symphony. A familiar piece played live by the Des Moines Symphony will top any recorded sound.
5. Listen to a live classical music performance—you deserve it. I guarantee you will feel better and more refreshed after a performance than you did before.
Joseph Giunta is the music director and conductor of the Des Moines Symphony.
---
Hosting a Dinner Party
by Melodee Pomerantz
1. Create a timeline for the event. Plan the menu and figure out exactly how long it will take to make everything. Timing for your food is vital to a successful event.
2. Have a theme, no matter how simple or elaborate a dinner party you are having. The theme could be based on an event, a season or even a particular color. Invitations, décor, drinks and food should all reflect the theme.
3. Create a signature drink.
Make it in advance and serve it to your guests as soon as they walk through the door.
4. Make everyone feel comfortable. This is the most important thing you can do as a host. Introduce everyone to each other and point out things your guests have in common.
5. Have fun. If you can't have fun in the process, then go out for dinner. Relax and enjoy the evening.
Melodee Pomerantz is a Greater Des Moines event planner and lifestyle expert.
---
Wearing Jewelry
by Bruce Owen
1. Make a statement by wearing rings on your index finger and middle finger. These can be big, chunky fashion rings with large stones. Stack rings of different colors. Have fun and think out of the box.
2. Layer and stack bracelets on your right wrist, wearing them loosely. Mix colors of metals. But if you are wearing a diamond or gemstone bracelet, don't let it bang together with other bracelets; wear it alone for a classy, more dressy look. If you're wearing short or three-quarter sleeves, try a cuff bracelet.
3. Don't hesitate to wear long dangle earrings if you have a long neckline and straighter hair. If you are petite, smaller earrings typically work best. If you have a lush, thick hair, experiment with chunky earrings with large gemstones.
4. Experiment with necklaces and pendants to decide what works best for your neckline and overall look. Some ideas: For a V-neck dress or sweater, wear either a simple long, draped necklace that falls below the "V" or a short necklace. Wear a long pendant necklace under a circle scarf. Pair a short necklace with a scooped neckline. If you're wearing a more simply styled or conservative outfit, add some pizzazz with a chunky statement necklace.
5. Be original!
Although the above tips can be viewed as guidelines, there are no set rules for wearing jewelry. Instead, let your personality be your guide. Experiment and choose pieces that complement one another (for example, don't pair large, dramatic earrings with an equally large, dramatic necklace), match your mood and the occasion, and showcase your overall sense of style.
Bruce Owen is a designer for Anglo International.
---
Drinking Whiskey
by Scott Bush
1. Mind the glass. The shape of a whiskey glass influences the tasting experience, especially the nose.
2. Breathe through your mouth.
Because whiskey is much higher proof
than wine or beer, breathing through your nose can cause some burn.
3. Add some water to the whiskey and smell and taste it at various proofs. Don't worry about the folks who insist on only drinking whiskey neat. Trust me, you do not want to make a habit out of drinking 100-plus-proof whiskeys neat.
4. Drink with friends. I love the saying "Drinking alone builds character," but tasting whiskey is a perfect thing to do with friends. Surround yourself with good people and enjoy life.
5. Be adventurous. With the rise of the craft distilling movement, a lot has changed in the past decade, and there are some wonderful newer whiskeys out there.
Scott Bush is the founder and president of Templeton Rye.