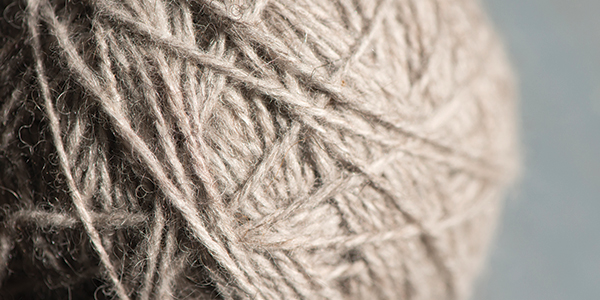 Writer: Jody Gifford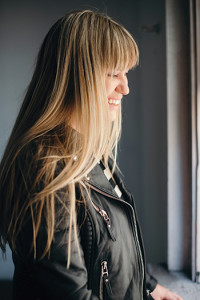 By her own admission, Jen Geigley has always been crafty.
Scrapbooking, sewing, graphic design—she'd dabbled in all of them, even documenting her projects on her personal blog. But a few years ago, the now-38-year-old Geigley got the itch to try something new.
"I had been crocheting and sewing since I was a kid, but knitting was something I hadn't tackled," she says. "I was literally begging my friends to teach me, and after that, I just became obsessed with it."
Geigley's tenacity has served her well. Since taking up knitting, she has created patterns that have appeared on Ravelry.com, a popular social media site for knitters, as well as in magazines such as Vogue Knitting and Knit Simple. She teaches knitting to people of all ages, and last September, she wrote and published a book titled "Weekend: Simple, Modern Knits."
Geigley isn't alone. Knitting is clicking with Gen Xers and millennials, age groups that pride themselves on Pinterest and do-it-yourself projects. According to a recent survey by the Craft Yarn Council of America, 28 percent of the knitters it surveyed are between ages 18 and 44, nearly matching the percentage of knitters ages 55 to 64 (32 percent).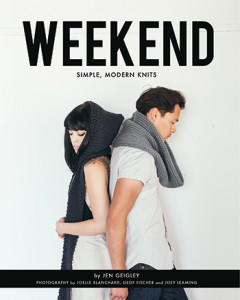 In Des Moines, you can see evidence of that trend in bustling yarn stores, which, in addition to supplying knitters with their fix of yarn and needles, also serve as social centers where knitters gather to share ideas, get help with their projects and practice their craft.
Beth Rowles, co-owner of Yarn Junction Co. in West Des Moines' Valley Junction shopping district, says traffic in her store is constant. "A lot of people knit—young people, mothers, grandmothers, women and men too," she says.
"We have a packed house right now," she added on a recent winter day. "There must be 15 people here just sitting and knitting. It's a very social thing. You can knit anywhere. You can take it with you wherever you go. It's amazing how many people do it."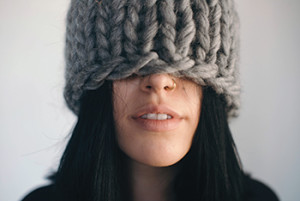 Hill Vintage & Knits in the East Village opens its doors every other Friday night to knitters who want to "stitch and bitch" among their peers, says co-owner Jessica Miller. The BYOB draws knitters ages 20 to 55 who are seeking the type of face-to-face social interaction that can get lost in our technology-saturated world.
"Knitting has its own built-in community, and I think that's part of the desire for that connection that makes people want to come here," Miller says. "It's really just a night where you can disconnect and sit and knit with no interruptions." (Disclosure: Miller is a freelance stylist for dsm.)
Miller and Hill Vintage co-owner Erica Carnes opened the store in June 2012 with younger people in mind. Both in their 20s, both into vintage clothing and both knitters, the two saw a need that they believed a store like theirs could fill.
"Knitting traditionally draws that older crowd, so here we were, 24-year-old knitters feeling kind of weirdly left out," Miller says. "At the time, there were no other knitting stores in the metro, and we figured, 'Hey, let's take all the things we love to do and make it into a business.' "
As the business has grown, so has the knitting community, and in 2013, Miller and Carnes started knitXmidwest, a two-day knitting retreat held at Walnut Woods Lodge in Walnut Woods State Park. The retreat affords attendees, mostly ages 20 to 45, another opportunity to get their knitting fix with like-minded friends.
Geigley, a knitXmidwest co-host, says younger people are intrigued by knitting for a variety of reasons. "I see a lot of the younger knitters wanting to make things for themselves and to give as gifts," she says. "It's more of a personal goal for them to make it how they want it, to make it special and to make something that they will have forever. I also think there's this desire to get off your phone and do things with your hands and be creative. Knitting does all of that."
Sarah Lacey, 39, has been knitting for more than 12 years. The busy mother of three says the hobby is a welcome respite from her hectic day-to-day responsibilities.
"I don't do many other relaxing things, and (knitting) is a relaxing creative outlet for me," she says. "It's also super type A. I love that it's precise and reproducible. It's like, 'Here's the pattern, here's the yarn. You can do this.'
"Yoga is lovely and relaxing too," she adds, "but with knitting, at least I have a hat when I'm done."
---
More Information:
To find out more or to buy "Weekend: Simple, Modern Knits," visit JenGeigley.com.
Hill Vintage and Knits, 432 E. Locust St.; 515.288.2287; hillvintageandknits.com.
Yarn Junction Co., 132 Fifth St., West Des Moines; 515.277.2770; yarnjunction.com.
Knit Picks
Embrace the rich texture of knits for a layered look that's fresh, feminine and smart.
Photographer: Joelle Blanchard
Stylist: Mayim Yael
Model: Valerie Sanders
Hair: Mirandajo Reid
Makeup: Katie Theulen with Penelopie Beauty Bar
---
Des Moines freelance photographer Joelle Blanchard shoots a wide range of subjects but especially enjoys editorial projects. She loves big, chunky knits—even though she can't say the same about winter.
Mayim Yael is a Des Moines freelance wardrobe stylist with a penchant for sarcasm and an affinity for detailed editorial shoots. She also is always on the lookout for opportunities for her work to evolve.