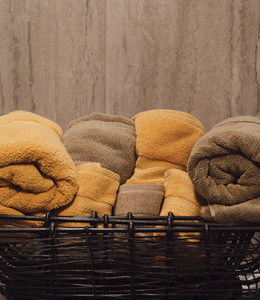 Writer: Vicki Ingham
Photographer: Duane Tinkey
Stylist: Kelli Schulz, K. Renee Home
The next time family comes for the weekend at Deanna and Tim Curtis' Waukee home, they're in for a treat. As part of a whole-house transformation, West Des Moines design and furniture store K. Renee Home completely redecorated the guest room, incorporating welcoming guest-friendly touches.
K. Renee partners Kelli Schulz and Julie Ross drew on the comforts of an upscale hotel for inspiration in designing and styling the guest room. "It's all about creating a good mix of stylish décor, a few luxurious indulgences and some thoughtful touches," Ross says.
In the Curtises' guest room, a warm, neutral color scheme invites relaxation. Ross advises investing in one or two accessories "that add to the beauty of the room—a great piece of artwork, a gorgeous vase." That gives the room personality but leaves surfaces clear so guests can lay out their belongings.
"The number-one rule for being a good host is to be thoughtful," Ross says. It's always a little difficult to be away from the familiarity of home, she adds, and anticipating your visitors' needs lets them know you're glad they came.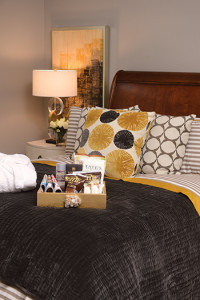 A comfortable bed with a good mattress is key to giving your guests a solid night's rest. Make the bed inviting with crisp, high-thread-count cotton sheets and a couple of plump pillows per person, says Julie Ross, a partner at K. Renee Home. (For sink-in comfort, choose pillows with hypoallergenic down filling.)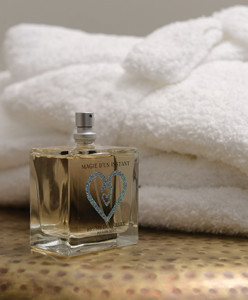 Most travelers don't pack a bathrobe, so providing fluffy white robes is a considerate perk that will make your guests feel like they're at a spa. Fill a basket with bathroom essentials, such as shampoo, toothpaste, hair spray and perhaps an over-the-counter pain reliever, just in case they've forgotten something, Ross suggests. Body lotion, hand cream and room fresheners in a variety of pleasing fragrances take luxury to the next level.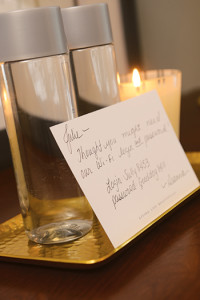 Put some drinking glasses and bottled water in the room for arrival day and replenish the water as needed during the visit, Ross says. Super-thoughtful touch: a note with the password to your Wi-Fi signal. If there's room in the garage for your guests' car, give them the security code so they can let themselves in without disturbing you. Guests also might enjoy a scented candle to burn while they're dressing to go out; remember to leave matches and a candle snuffer in the room too.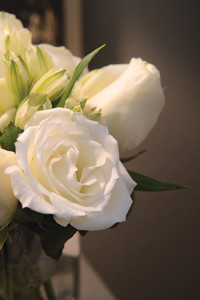 "Nothing says your guests are special and welcome like a beautiful floral arrangement awaiting their arrival," Ross says. Keep it small and simple, and key the colors to the room's décor for a pleasing, harmonious effect.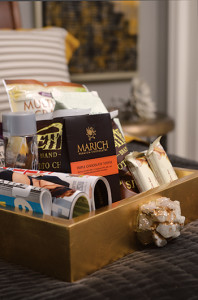 Fill a decorative box or container with a selection of magazines and assorted snacks, such as smoked almonds, dark chocolate, energy bars and trail mix, Ross suggests. Some guests, no matter how much you insist, will not be comfortable helping themselves in your kitchen. Other ideas for a five-star guest room: Place an alarm clock and a good reading lamp on the bedside table, and install a small TV in case guests like to watch late-night movies in bed.