What are you reading?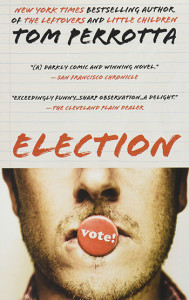 Polk County Supervisor Robert Brownell just finished "Election" by Tom Perrotta (Berkley 1998): "People may recognize Perrotta's name as the author of the HBO series, 'The Leftovers.' Even more may recall Alexander Payne's Omaha-based movie of the same name starring Reece Witherspoon. Perrotta's theme around loneliness, desire and a vague sense of cosmic retribution is uniquely presented. He uses a format where the reader experiences multiple points of view within an interview format.
"Max Brooks successfully used a similar structure in 'World War Z.' But where Brooks' characters drift into some complicated expository narrative, Perrotta's never really do. They stay magnificently within their own characters, and the result is terrific."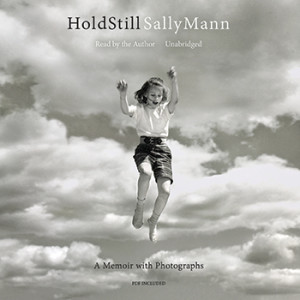 Siobhan Spain, director of DesMoinesArts, is reading "Hold Still: A Memoir with Photographs" by Sally Mann (Little, Brown and Co., 2015): "Some books take a few chapters to pull you in. Not this one. The acclaimed photographer is as skilled in writing as she is in capturing images that give pause. This enthralling memoir tells the journey of a brave, life-embracing artist whose dramatic experiences inform her practice and hone her motive for taking creative risks that put society on edge."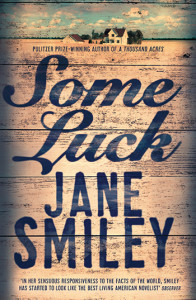 Bill Friedricks, a professor of history and the director of the Iowa History Center at Simpson College, is also an award-winning author. He's reading "Some Luck" by Jane Smiley (Anchor, 2015): "I was lucky to visit with Jane Smiley at the Iowa Authors Awards Dinner this fall and then wondered why I hadn't read her work in a while. 'Some Luck' is the first book of her trilogy exploring the triumphs and tragedies of the Langdons, a farm family in Denby, Iowa.
"The novel opens in 1920, with each chapter recounting a year. As Smiley follows the family through the decades, readers encounter the vast changes Americans experienced through the Great Depression, World War II, the postwar boom and the beginnings of the Cold War. This is not only a great story of the Langdons, but also of Iowa and the nation at midcentury. I'm looking forward to 'Early Warning,' the second volume of Smiley's sprawling family saga."
---
What we're reading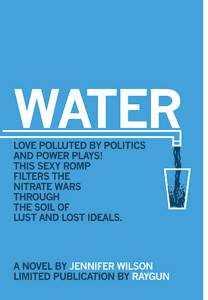 We haven't yet read "Water" by Des Moines author Jennifer Wilson; it was expected to be published after this issue went to press. But the book is perched at the top of our must-read list. Here's why: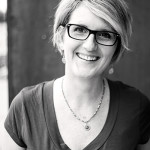 1. "Water" has one of the most oddly intriguing plot descriptions we've ever encountered. Consider the cover blurb: "Love polluted by politics and power plays! This sexy romp filters the nitrate wars through the soil of lust and lost ideals!" Anything that has "sexy" and "nitrate wars" in the same sentence has our attention.
2. Wilson is one of the city's most talented writers. "Running Away to Home" (St. Martin's Press), which was published in 2011, is a funny, engaging and thoughtful memoir that chronicles Wilson's adventure in packing up her family and moving to a Croatian mountain village. She's also written for such magazines as National Geographic Traveler and Esquire. What's more, according to Raygun, Wilson is "attractive in that older cousin sort of way." We are fond of cousins of any description. And we believe everything Raygun tells us.
3. Speaking of Raygun, the company is designing and publishing the book, using union labor to print it. What's not to love about that? Check out the blog post on Raygun's website that explains how the book project evolved: "Like a lot of what we've done at Raygun, this is a piece of art that's inspired and informed by the Midwestern landscape we inhabit. Nitrates! Politics! A fair amount of smut! We liked it. And when Jennifer asked what we thought about partnering with her to design, publish and distribute the book, we said, 'Sure!' because we often make rash decisions before we've run the numbers and logistics." We suspect the numbers may turn out just fine on this particular project.
To find out more or to order the book, go to raygunsite.com.