Writer: Barbara Deitrich Boose
The key to one Des Moines group's success is an open book—literally. They've been reading and discussing books together for a quarter century.
"The friends we have made, the books we have read and the things we have learned and discussed have contributed in a big way to who we all are today," says Shelley Brody.
Decem Doctae, Latin for "10 learned women," first gathered in the late 1980s when Brody was inspired by a Chicago friend's enthusiasm for her own book club. The 10 women decided to meet to discuss a selected book. (See page 174 for the current list of members.) The moniker came about when the group chose to contribute to House of Mercy, a local women's rehabilitation facility; to come up with a name for themselves as the donor, member Kathy Elsner did some research and decided Decem Doctae described them well.
Since then, the group—now numbering 14—has met the third Thursday of every month at a member's home to have lunch and discuss books ranging from classics and contemporary fiction to biographies and history. One member selects the book and serves as its reviewer.
"What I love about this book group—besides the great food and friendships—is the seriousness with which the reviewer gathers information about the author, shares snippets from published reviews and formulates questions to lead our discussions," says member Sally Pederson. "I always come away feeling my reading experience has been enriched."
The group got a smart start when member Pamela Bass-Bookey's mother-in-law, Mary Jane Bookey Pollack, suggested they enlist Mary Ann Riley to guide their initial discussions. A freelance writer and book reviewer for The Des Moines Register, Riley helped them structure their talks and "was a beloved member of our group until she passed away," Brody says.
Some years after Decem Doctae began, Riley's daughter-in-law, Kay Riley, joined the group. "I love the diversity of the books we read," she says. "The members are all highly intelligent, articulate and often outspoken; it's a noisy bunch. Plus they're all great cooks. What's not to like?"
While group members are a bit fuzzy on the first book they read—it may have been Gabriel Garcia Marquez's "Love in the Time of Cholera"—they agree on the rewards they gain. They read books and genres they likely wouldn't otherwise, and the group's discussions foster their understanding of the books as well as of other cultures, opposing perspectives and historical events. Member Karen Engman, the group's "keeper of the list," says she gained personal insights from Laura Hillenbrand's "Unbroken: A World War II Story of Survival, Resilience, and Redemption," which recounted the experiences of Louis Zamperini, an Olympic athlete and Army Air Corps bombardier who became a prisoner of war when his B-24 bomber crashed into the Pacific Ocean.
"My father was a bombardier in a B-24 during World War II," Engman says, "but he wouldn't talk about it."
Group members share their own experiences as well. In 1999, when they held their first and now annual gathering to which their husbands or significant others are invited, Pederson announced that Tom Vilsack had asked her to run for election as his lieutenant governor; she took a "leave of absence" from the group during her two terms in office. Charlotte Hubbell stepped away for seven years to live in the Netherlands, where her husband, Fred, served as an executive with financial services giant ING Groep NV.
"We never get into arguments over whose interpretation of a book is right. Instead, we listen to one another and are accepting of differences of opinion," Hubbell says. "I've loved being a part of the group. They were nice enough to let me back in when we moved back to Des Moines in 2007."
Decem Doctae members have enjoyed discussions with authors as well. Thanks to member Maddy Maxwell, wife of retired Drake University President David Maxwell, the group met with Greg Mortenson and David Oliver Relin to discuss their book, "Three Cups of Tea: One Man's Mission to Promote Peace – One School at a Time," about Mortenson's humanitarian campaign to increase educational opportunities in Taliban-controlled Afghanistan. Members were moved to donate to his cause; now, they reflect on the sad fact that his charity was largely fraudulent, a revelation that may have been a factor in Relin's suicide in 2012.
More recently, and on a far happier note, members met via Skype with David Ebershoff, author of the best-selling novel "The Danish Girl," which recently was made into a movie starring Academy Award winner Eddie Redmayne. Elsner had taken Ebershoff up on his invitation in the book to "contact me if you're interested in talking about my book."
"He's been really busy, but he was absolutely charming and answered all our questions," Elsner says.
Decem Doctae members look forward to many more years of good books and provocative discussions. They marvel at the group's longevity and the ways their monthly meetings have enriched their lives.
"In addition to our shared love of reading, I think what has kept us engaged is the way we anticipate coming together and the energy we feel when we leave," Brody says. "We love to be in each other's homes, we love eating, and we love sharing our recipes."
Adds Elsner: "To me, the Thursday for book club is sacred."
---
Decem Doctae Membership
Marcy Berkson*+
Pamela Bass-Bookey*
Shelley Brody*
Patty Cownie*
Paula Duncan
Kathy Elsner*
Karen Engman*
Mary Susan Gibson
Charlotte Hubbell*
Kaye Lozier+
Nancy Main
Maddy Maxwell+
Liz Neumann
Kay Riley
Mary Ann Riley* (deceased)
Sally Pederson*
Pat Schwartz*+
* Founding member
+ Past member
---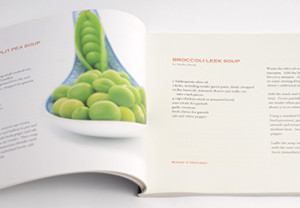 Reading Well, Eating Well
Good books feed one's mind, heart and soul; good food feeds one's body. Decem Doctae has both in volumes: The group's book discussions occur over lunches prepared by its members. Around their 20th anniversary of reading and dining together, they wrote their own book, a cookbook titled "Friends, Fiction and Food: A Collection of Book Titles, Recipes, Photos and Anecdotes" (Picturia Press, 2008).
"Our luncheons are always quite beautiful, with members wanting recipes from the hosts," Kathy Elsner says. Adds Karen Engman: "We all love to read and cook, and we're so proud of our city."
That's why, in addition to the 77 recipes for soups, salads, entrees and desserts, the book features photographs of Des Moines attractions, most created by Engman, and five pages of recommended reading. In their self-penned bios that append the cookbook, Decem Doctae members identify those who influenced their love of reading—for many, mothers or grade school teachers—as well as their favorite books and genres and reasons they enjoy their book club.
"I have enjoyed so many of the books we've read and was pleasantly surprised that I even liked some of the books that I initially wasn't looking forward to reading," says Mary Susan Gibson, expressing a sentiment echoed by several members of the group.
The cookbook is also seasoned with fun facts about Decem Doctae, such as Engman's status as an Iowa State Fair blue ribbon winner for her photography and food; the stimulating discussion of William A. Henry III's "In Defense of Elitism" led by Nancy Main's son, Paul Schlaack Jr. (then a recent graduate of the Wharton School of the University of Pennsylvania); the hired facilitator who had the members sit on the floor and draw pictures of their feelings, which Kathy Elsner says they "got a great laugh out of" afterward; and the memorable pairing of borscht and shots of vodka for a discussion of "The Brothers Karamazov" by Fyodor Dostoevsky.
Decem Doctae's Initial Reading List for 2016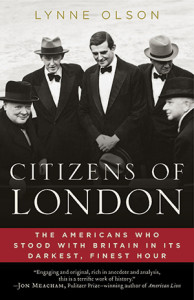 "Citizens of London: The Americans Who Stood With Britain in Its Darkest, Finest Hour,"
by Lynne Olson (Random House, 2010)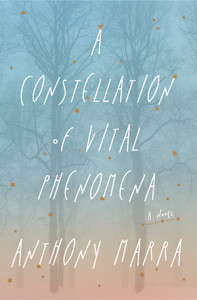 "A Constellation of Vital Phenomena,"
by Anthony Marra (Hogarth, 2013)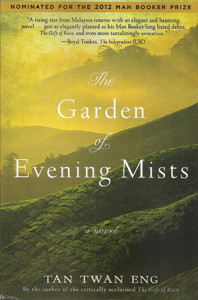 "The Garden of Evening Mists,"
by Tan Twan Eng (Myrmidon Books Ltd., 2012)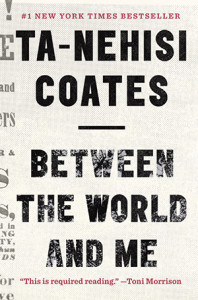 "Between the World and Me,"
by Ta-Nehisi Coates (Spiegel & Grau, 2015)
---
Decem Doctae Favorites
Kathy Elsner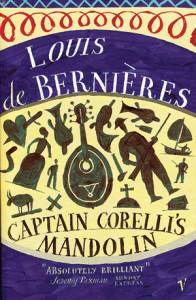 "Captain Corelli's Mandolin"
by Louis de Bernières
(Vintage, 1995)
"My favorite is the scene where the father speaks to the daughter about love: 'Love is what is left over when being in love has burned away, and this is both an art and a fortunate accident. Those that truly love have roots that grow towards each other underground, and when all the pretty blossoms have fallen from their branches, they find that they are one tree and not two.' "
Patty Cownie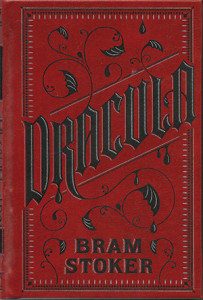 "Dracula"
by Bram Stoker
(published 1897; Dover Publications, 2000)
"It was my dad's favorite book."
Pamela Bass-Bookey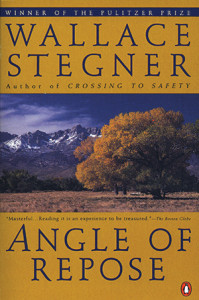 "Angle of Repose"
by Wallace Stegner
(Doubleday, 1971)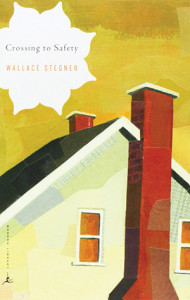 "Crossing to Safety"
by Wallace Stegner
(Penguin Books, 1987)
"Extraordinary writing, which is not always the case for many of the more recent books we read. There is a transcendent quality to his writing and an understanding of the human spirit and nature that he crafts so beautifully into words."
Kay Riley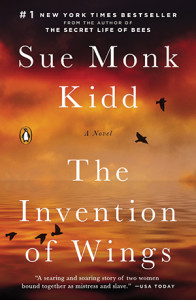 "The Invention of Wings"
by Sue Monk Kidd
(Penguin Books, 2015)
"I had never heard about Sarah and Angelina Grimké and their journey from slaveholders to civil rights leaders. It marked a turning point in history when women became a potent force in American life."