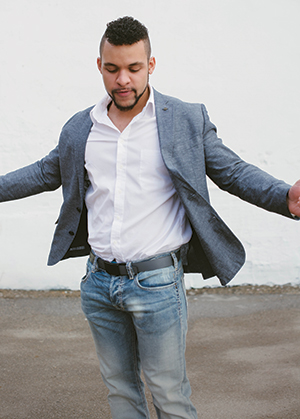 Devlin Hogans, 26
Communications specialist for UnitedHealth Group
How he would describe his style: That of a sporty professional, which I consider the edgier brother of business casual. I enjoy the flexibility to adapt my style to any situation, whether it be in the boardroom, at a sporting event, at after-work gatherings or getting off a plane and immediately starting festivities without needing to stop at the hotel first.
The piece of clothing he couldn't live without: A blazer. It's the noncommittal piece between casual and formal depending on the rest of my outfit.
Fashion icon: Sonny Crockett from "Miami Vice" and Andre 3000 from Outkast.
Fashion regrets: The baggy clothes era and not finding a personal tailor sooner.
Hobbies: Attending as many concerts as possible, even if it's a sound I don't usually listen to. Wine and whiskey tastings are rituals too.
Picky about: Hair product.
Not so much: Dress codes and wearing white after Labor Day.
Too much in my life: Leather jackets.
Not enough: Shoes. You can never have enough shoes.
Always up for: Learning a new dance and teaching it to someone else.
Never up for: Leaving before the lights come on.