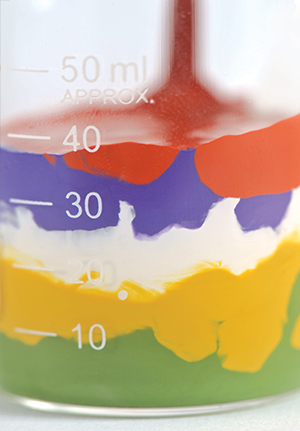 Writer: Kelly Roberson
Photographer: Duane Tinkey
There are few things more humbling than inviting a near stranger into your closet. Suddenly clothes that once seemed cute and fashionable now seem worn out and miscalculated.
A closet, after all, is a memory palace, a repository of multiple personalities, some of them less desirable than others. In a closet and clothes, suggests author and Pulitzer Prize nominee Marya Hornbacher, you'll find "a different woman for each suit, each dress, each pair of shoes."
My memory palace? I'm no hoarder and not prone to nostalgia, but I am a 40-ish mother of two and freelance writer and editor who has an abundance of black shirts and limited time for sartorial decisions. My hair is low-maintenance, my beauty routine limited—in short, my focus is elsewhere. It's a clash: My time and interest are finite, but I'm not immune to internal musings and external influences when it comes to image.
So when dsm pitched me what sounded like a fun, unusual feature—Would I submit to an image refresh, including wardrobe, makeup, hair?—the obvious answer was, "Why not?" And that is how I found myself standing in front of a growing pile of rejected clothes as image consultant Laurel Lund evaluated each shirt, dress and pair of pants.
Is What You Wear Who You Are?
The closet review is just one element in a package of services Laurel offers. A former magazine editor, Laurel evaluates clients from top to bottom, analyzes self-image and style, and suggests improvements for wardrobe, makeup and hair.
Laurel and I began our sessions with a quick introduction—what I liked, what I didn't. Then I was instructed to review a long list of words and select four that aptly described me.
As I skimmed the terms—spontaneous (no), dainty (definitely not), independent (probably)—the question kept simmering: Did these represent how I saw myself, or how I hoped others saw me? It's tricky, of course, but in the end, we landed on confident, energetic, thoughtfully creative and stylishly strong. For Laurel, those words would help determine which clothes and makeup choices would accent those traits.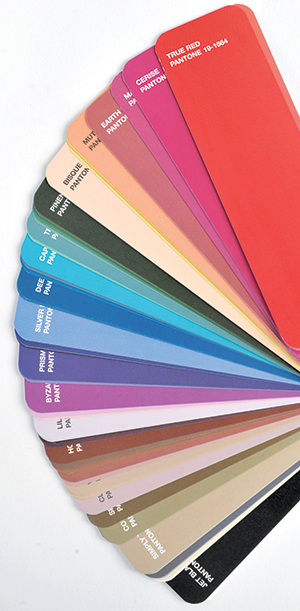 Choosing Color
Colors were next up for Laurel's review, and my preferences presented a conundrum. I was drawn to her collection of sunset-focused colors, but I looked better in sunrise or midday colors. We both decided that it probably had more to do with emotion—I like fall as a season best, and that's what sunset colors resemble. She also agreed that my hair—short, easy and current-looking—suits me, so we moved on to makeup.
When it comes to makeup, Laurel's focus is adding to your usual routine in creative ways. She suggested custom-mixed foundation and blush, both of which I've always been unsure of, as well as a more complex palette of neutrals. The before-and-after differences—more consistent skin tone, wide-awake eyes—were notable. The routine and the products make sense for special occasions or when I have extra time.
Laurel's closet inspection yielded two big bags to donate: things that were outdated (a pair of lime green pants I had forgotten about), worn out (a tired black turtleneck) or past their prime wearing years (a dress with a neckline that didn't do anything for me). I resisted some suggestions, though, such as eliminating all patterns.
Once finished, we stepped back for a look at my now-airy closet shelf and hanging space, and what she had done was apparent: There was less to choose from, but that made my choices simpler. Plus, I could count on every item in the closet looking good on me.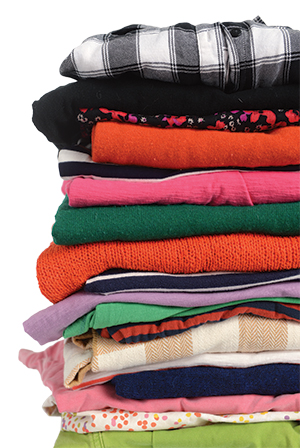 Time to Shop
The final step in Laurel's process involved a one-on-one shopping trip; her choice was West Des Moines clothier K. Renee. The store is elegance and investment shopping at its best.
My normal shopping routine—like that of so many other people—is grab-and-go, but K. Renee associate DJ Fees flipped that idea on its head. He asked me about my interests and schedules, fashion that inspired me and what I was looking for in a wardrobe. DJ did the work for me, assembling pieces into five or so ready-made outfits: a silky white button-down, perfectly stitched black pants, a long, dressy tunic-cum-dress that I adored.
I was over the moon about a sleek blue blazer with a zip-in sweatshirt insert as well as a delicately pleated black dress—stylish investment pieces that I'll save for. Plus, let's be honest: To have someone dress you, tell you that you look good, get you to experiment with clothes—it's a kick, and it beats the heck out of my usual shopping routine.
Getting someone to fuss with your makeup or dress you: It's not something that most of us get to experience, and it was fun. Every so often, it's good to shake out the cobwebs from a closet and a self-image, to banish some of those old people lurking in the corners. Who knows who might replace them?
---

Rules to Live (or Dress) By
Invest in the classics.
Laurel gives all her clients a list of must-haves, and it turns out I have quite a few items already. That black jacket, the cuffed white shirt that I spent extra for—they go with anything and will last forever.
Basics matter.
For example, a really good collection of T-shirts—black, white—is worth it. Skip the fast fashion and buy shapely pieces that are well-made, Laurel advises.
A tailor is worth it.
There's no reason to trip over too-long pants. A tailor isn't that expensive, and you'll look polished. As Laurel says: "Fit is the No. 1 fashion secret. You can have the most expensive wardrobe in the world, but if it doesn't fit, it doesn't flatter."
Wear it, don't save it.
That little black dress? Find a way to dust it off more than once a year.
Pictured: Kelly Roberson found fresh and flattering additions for her wardrobe at K. Renee in West Des Moines: Veronica Beard double-breasted blazer featuring statement buttons and a classic black and blue plaid; Malene Birger ivory and black tank tops with a scoop neck; French Kande 28-inch necklace with an antiqued brass clad; Vince cotton-blend slim-fit trouser; Stuart Weitzman black pumps.
---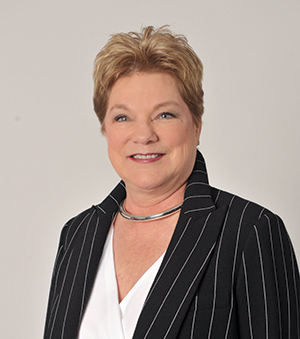 About Laurel Lund
A certified color and image consultant, Laurel Lund is CEO and principal of LL Style Studio; she contends that image can help determine both professional and social success.
If there's one constant in Lund's career, it's her appreciation and love of color: It led her from interior design to public relations to publishing and then to her current role. By 1989, she had served as furnishings editor for Better Homes and Gardens and president of Ballet Des Moines. She then worked in publishing on both coasts and was the founding editor of Natural Home magazine. She's also the author of the children's book "When Glory Got Her Glow Back." Lund returned to Des Moines in 2015.
Find more information about Lund's services, including style and color analysis, makeup and hairstyle makeover, fashion fit formula and personal shopping, at llstylestudio.com.
---
Kelly Roberson is a writer, editor and project manager who has contributed to regional and national publications including Better Homes and Gardens and Country Home.