Writer: Larry Erickson
Just as some wines improve with age, Winefest has added flavor notes and nuances since it was first popped open in 2003. What began as a three-day party is now an eight-day festival with extra events scattered throughout the year.
Yes, this growing summer shindig has left its sippy-cup far behind. Now its cup runneth over, having raised more than $425,000 for the arts and scholarships for students in culinary and hospitality programs.
This year's 15th edition of Winefest Des Moines will be June 3-10, with the Prima Dinners, always a highlight, on June 8. Past Prima Dinners have been served in elegant homes, restaurants and galleries, among other engaging spots. Each location features one of the city's top chefs and a vintner, so menus are planned with perfect pairings of wines and meals.
This year's Prima Dinners will be served at these diverse sites: Michael and Amanda Reynal's home; Reed and Michelle Pulver's home; Jim Carney's home; Matthew and Adrienne Krantz's home; Wells Fargo Museum; Des Moines Golf and Country Club.
In addition to Prima Dinners, other delights are promised. "We're going to have some really fun surprises in store for Sips in the City and the Grand Tasting," says Event Director Natasha Sayles, "a lot of bigger and better things to celebrate our 15th year."
"Bigger and better" is strategic at Winefest, Sayles adds. Events lose their excitement if they don't grow, she explains, "so we're always looking to expand." The goal is to see Winefest grow from a summer event to a yearlong cultural presence. Winefest's Iron Somm competition in February and a springtime "Wine Flight" event in recent years began that expansion of the Winefest calendar.
Now, Sayles says, "we're looking to add Wine Flights in the fall, expand Iron Somm again next year, and add another competition with the pork producers." For more Winefest information, click here.
Three Wines to Seek
Whether you're heading to Toasting Tuesday, the Grand Tasting—or you're lucky enough to snag tickets to the Brooks Winery Prima Dinner—here are three wineries to look for at this year's winefest.
Writer: Wini Moranville
Photographer: Duane Tinkey
J Vineyards and Winery
Russian River Valley, California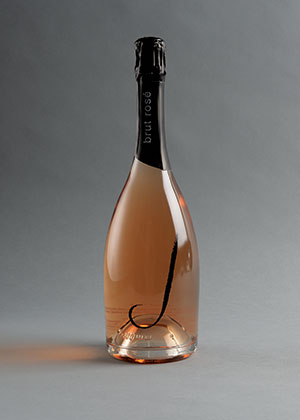 In the mid-1980s, equipped with an education in geology and earth sciences, Judy Jordan combed the West Coast to find a spot with just the right soil and the cool climate required to produce exemplary sparkling wines. She found it in the Russian River Valley, in the heart of Sonoma County. In 1986, she established J Vineyards and Winery and released her first sparkling wines soon after. Produced through the méthode champenoise—the time-intensive, laborious process used to make French Champagnes—J sparkling wines combine the best of both worlds: rich California fruit with French finesse.
Look For: J Vineyards and Winery
Brut Rosé
With its classic blend of pinot noir, chardonnay and pinot meunier, this salmon-pink pour is rife with exuberant strawberry, citrus and toasted-nut notes. Be sure to taste it with a variety of foods. You'll find its lively acidity flatters many kinds of light appetizer nibbles. And yet its lush fruit stands up to big flavors, too, from roasted beet and goat cheese salads to sliced filet mignon.
Find It: 
Enjoy J Vineyards sparkling wines at Toasting Tuesday (June 6 at Bubba—Southern Comforts).
E. Guigal Wine Estate
Ampuis, France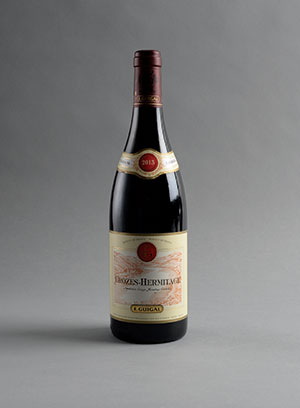 Founded in 1946, the E. Guigal estate has been hailed for bringing attention to Rhône Valley appellations that were in danger of disappearing. Today, their luxury and moderately priced wines from the Côte Rôtie, Condrieu, St. Joseph and Crozes-Hermitage subregions of the Northern Rhône consistently garner high praise among the wine cognoscenti. However, pay attention to their more casually priced Côtes-du-Rhône wines from the Southern Rhône, too. They make terrific choices for weeknight relaxing.
Look For:
E. Guigal Crozes-Hermitage
Red Wine (2013)
For those who are accustomed to choosing wines by grape variety, French wine labels, which rarely specify the grape, can be crazy-making. But remember that red wines from the Crozes-Hermitage appellation (in the Northern Rhône) are made predominantly from syrah. Crozes are known for their deep black-fruit flavors (think plums and cassis) laced with notes of pepper and spice. Yet, while the syrah-based reds from neighboring appellations can produce powerful, inky-dark, full-bodied wines, Crozes are generally considered fresher and more approachable. Which is to say, they're a great red for summer.
Wine Spectator magazine recently applauded the 2013 E. Guigal Crozes-Hermitage as a "textbook example of Crozes." I admired it particularly for its hallmark dark-fruit tones, lifted by jazzy red-berry notes.
Find It: 
Enjoy E. Guigal Wines at the Johnson Brothers display at the Grand Tasting (June 10 at Cowles Commons and Capital Square).
Brooks Wines
Willamette Valley, Amity, Oregon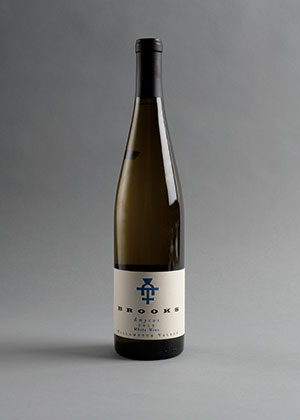 Established in 1998, Brooks winery was a rising star in Oregon's biodynamic winemaking scene when its founder, Jimi Brooks, died unexpectedly in 2004. His vision lives on, and today, the winery is consistently praised for its riesling, pinot noir and Alsace-style white blends.
Last autumn, Table 128 co-owner Sarah Pritchard spent five weeks working at the winery as part of its Harvest Intern Program. She has since worked with Iowa City-based Robert Morey, of Best Case Wines, to bring these wines to Iowa.
"Brooks wines buck the trend of mass-produced, monotone wines," Pritchard says. "They're terroir-driven, biodynamic agricultural products that have their own character."
Look For:
Brooks "Amycas" Willamette Valley White Wine (2015)
Most contemporary wine drinkers are used to seeing riesling, gewurztraminer, and pinot gris as single varietals—wines made from just one grape. However, Alsace's winemakers have blended these grapes into signature wines for generations. Oregon's Brooks Wines honors this grand old tradition with its Amycas, made with riesling, pinot blanc, muscat, gewurztraminer and pinot gris. And while such a mix might spell s-w-e-e-t for a casual wine drinker, this elegant sip registers more crisp than fruity, with delicate floral notes on the nose. It makes a delightfully fresh choice for patio sipping this season.
Find It: 
Enjoy wines from Brooks at the Table 128/Brooks Wines Prima Dinner
(June 8 at the home of Michelle and Reed Pulver).