Drawn to the area's beauty and outdoor recreation, Kathy Elsner and Steven Adelmen have made the Colorado town their second home.
Writer: Kelly Roberson
Photos Courtesy of the Breckenridge Tourism Office
Tucked along the 3,000-odd miles of the Rocky Mountains, the cluster of peaks known as the Tenmile Range stretches skyward, each summit reaching at least 13,000 feet. When white settlers arrived in the 1800s, they found trapping and beauty and space and freedom—tangibles and intangibles often out of reach back in the East.
But then the Blue River yielded a clutch of gold and the future of the region changed forever. Miners set up a camp at the base of what would uninspiringly become known as Peak 10. The gold petered out, but some of the people stayed, eventually renaming their town Breckenridge.
Today, that community, perched close to the Continental Divide, yields no gold, but the essential beauty remains. It draws seasonal visitors as well as more regular part-timers, including Des Moines residents Dr. Kathy Elsner and Dr. Steve Adelman. The couple first visited about 30 years ago when their three sons were toddlers.
They gravitated to Colorado because the 750 or so miles were easy to drive. "We skied a little bit and we're avid fly fishers, so we wanted a place where we could do both," Elsner says. "And we wanted it to be a real place versus a resort town."
Now, they trek west for about a month in the summer and several weeks in the winter, staying in a home they bought 15 years ago. "People say you go for the winter, and stay for the summer," Elsner says. "Summer is gorgeous."
Out their front door, Elsner and Adelman can walk to town or to the gondola to ski. Out the back door they see moose and bear and fox. But beauty is almost beside the point; it's the ritual and the people that matter. Their family, which now includes five grandchildren, "rendezvous there all the time. Our older son got married there," Elsner says. "It's part of our family experience that we all love."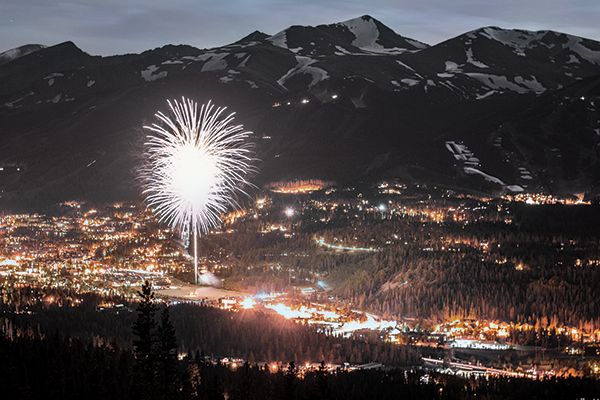 The town: At about 5,000 people, Breckenridge's permanent population remains small, and there's much of the original character still on view. In fact, the city itself has over 350 historic structures, many of them Victorian. For visitors, there are numerous lodging options, including rental homes and condos, hotels and B&Bs.
Must-do hikes: Summertime flowers offer just one of the outdoor draws, say Elsner and Adelman. Start with the 3-mile McCullough Gulch Trail just outside of town. "It ends with a beautiful lake and waterfall," Adelman says.
For a longer hike and a peek into local history, consider the Section House hike, found up Boreas Pass Road. Along the old railroad that connected "Breck," as the locals call it, and Como, you'll find historic huts (which are available to rent) that once housed railroad workers and their families. Take in a multicounty view along the way.
Biking: Nearby Frisco marks the beginning of the Tenmile Range, and Elsner and Adelman often hop on bikes for the short 18-mile out-and-back trip along a dedicated path. "We'll head to Bread + Salt in Frisco for breakfast and then ride back," Elsner says. Remember: You're at elevation—about 9,600 feet—so expect the push-pull to be hard.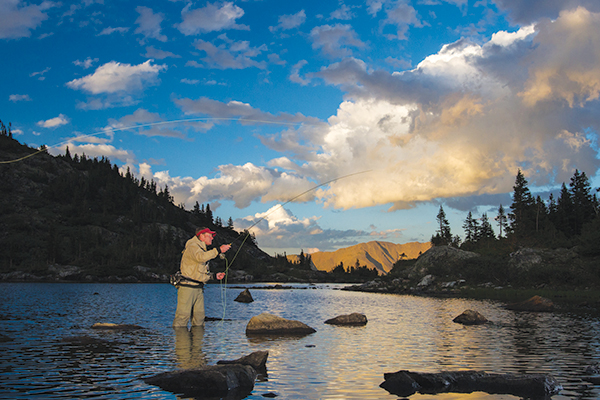 Fly-fishing: Elsner and Adelman have fished in some spectacular places—Patagonia, Alaska—but always visit favorite spots around Breckenridge, including adjacent Park County. "The Arkansas River, Colorado River and Platte River are all easily accessible," Elsner says.
For a go-to guide, Elsner recommends Matt Krane and Mountain Angler. "He's who we use when we fish on private water," she says. "Fly-fishing is this Zen experience. It's a beautiful dance that has a long learning curve, but it takes us together to the most amazing places in the world."
More of the outdoors: There's much more to do in the area, including rafting and riding horses. In summer, check out a children-focused activity park called Epic Discovery, with zip lines and a bridge walk.
The seasons: Summer draws more tourists, especially around the Fourth of July holiday with the Breckenridge parade and fireworks. Art shows also attract visitors, including the annual Breckenridge July Art Festival and the annual Breckenridge Main Street Art Festival, as well as the five-week Summer Music Festival. Adelman still skis in the winter, while Elsner has turned to snowshoeing. One time to avoid? May and early June, what they call "mud season."
Dining: Elsner and Adelman mostly cook at home, but when they do dine out, they enjoy:
• Stella's Hungry Horse on Main Street, a funky, fun local establishment.
• Mary's Mountain Cookies, also on Main Street. "It's a must every time our grandchildren are there," Elsner says.
• Briar Rose Chophouse & Saloon for happy hour and appetizers.
• Broken Compass Brewing, where "there's a ton of craft beer and liquor," Adelman says.
Nearby eateries the two suggest checking out include Ski Tip Lodge, a more upscale restaurant in Keystone that's housed in an original Pony Express cabin; and Mango's Mountain Grill in Red Cliff, close to Leadville (the highest-elevation incorporated town in the country).
Worth the road time: There's no shortage of beautiful views in the Breckenridge area, and some of them are best accessed in a car. In summertime, say Elsner and Adelman, drive up Peak 9 and eat at one of the restaurants, or just have a picnic on the mountain. Trek over the top of Vail Pass to Red Cliff or see Shrine Ridge; when you get out you might hike through a mass of stunning wildflowers—and snow.