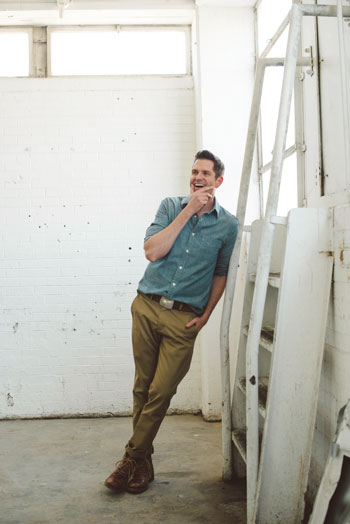 Riley O'Connor
Meteorologist for KCCI
Age: 39 
How you would describe your style: Pretty classic. I love that transition into fall when you can layer things and wear a crewneck sweater and a jacket with a pair of khakis or denim.
The part of your style you're known for: My layers. I like to dress up for a night on the town with a sweater over a collared shirt and a tie.
The piece of clothing you couldn't live without: A hoodie and a ball cap.
Your fashion icon: Actor Ryan Reynolds. The guy can pull off pretty much anything.
Any fashion regrets? A pair of crocs that I've had for years.
Where you shop locally: Typically J. Crew, Express and Badowers, but I love to hit up secondhand stores and little boutiques where I can mix and match.
Hobbies or passions: Cooking, especially Italian food, and entertaining. I love throwing holiday and dinner parties. I'm passionate about animals and volunteer at a local animal shelter, Animal Lifeline of Iowa. I also love film.
Picky about: Time. It's precious and when it's gone, it's gone. Do everything on your bucket list and have no regrets. Make every minute count.
Not so much: Restaurants. I love them all, from the mom-and-pop places to chains.