Above: As if built on water, the Basilica Santa Maria della Salute towers over the Grand Canal of Venice.
Writer: Kelly Roberson
Amy Worthen got a taste of Venice in 1965, as a Smith College student in Italy to study art history. That tantalizing taste would linger for almost a quarter-century, until 1989, when she was invited to return as a visiting artist at the Scuola Internazionale di Grafica di Venezia. That was her chance to become part of the community of artists and printmakers there, and she was hooked, visiting Venice at least once a year.
Worthen and her husband, Tom, now retired from Drake University where he was a professor of art history, spent a sabbatical year in Venice in 1993-1994, enrolling their daughter in an Italian high school. "We became even more connected with Venetian life," Worthen says.
Since about 2000, Worthen, curator emerita of prints and drawings at the Des Moines Art Center, and
Tom have divided their time between Des Moines and Venice. In 2002, the couple bought an apartment in a historic palazzo in the Santa Croce district, and Worthen established legal residency in 2004.
Much of the city is timeless, Worthen says, as if entering a movie scene or old-world painting. Part of it is a World Heritage Site, recognizing that the Republic of Venice was a global financial center until about the 17th century, as well as a core of Renaissance-era art and architecture.
"Venice was an independent republic for 1,200 years and was a fabulously wealthy mercantile empire based on shipbuilding and trade," Worthen says. "Today it's a prime tourist destination, port city, university city, regional capital, conference center and one of the most important venues for contemporary art."
Before she retired, Worthen alternated two months in Venice and two in Des Moines, working remotely while abroad. No longer tourists, she and Tom are able to enjoy the city—capital of the country's Veneto region—in a way that few can. Here are her recommendations.
When to Go: A week off-season is Worthen's recommendation for visiting Venice; the crowds aren't as thick and you can get a better understanding of the city's history and culture. When friends and family come to town, Worthen takes them around her local square, or campo, San Giacomo dell'Orio. "It still has a village feel and isn't overrun with tourists," she says.
Those Famous Canals: Venice's canals were once natural watercourses and are now lined by walls, and transportation is either by boat or by foot. "Venice was built up for over a thousand years on a hundred or so low-lying islands in the Venetian lagoon and is protected from the Adriatic Sea by long sandbar islands," Worthen says. "Bridges with steps connect the islands."
Walkabout: You can arrive to Venice by train, car or bus, "but then you leave that world behind," Worthen says. "Buildings are built very close together. Some streets—calles—are no wider than your outstretched arms. There are also many open spaces and gardens. Architecture dates from the ninth century to the present."
The city can seem a labyrinth, Worthen admits: "Getting lost is inevitable but is part of the fun."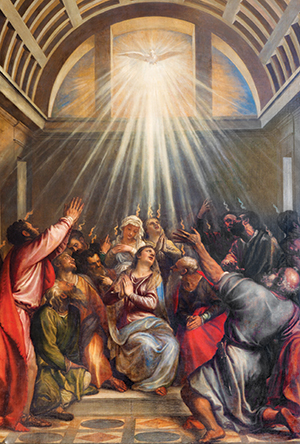 Museums: There are plenty of options in Venice, but Worthen says the Accademia di Belle Arti is not to be missed: "It has the finest collection of Venetian painting in the world, with art dating from the 1300s to 1800. … Much of my artwork is inspired by places I see and draw in Venice."
Dining: The outdoor space of the Worthens' terrace-level apartment in the 13th-century Palazzo Talenti is where you'll often find them, dining on a meal made from fresh and seasonal ingredients. "I love to cook, so cooking at home and eating on our terrace is best," she says. "When I return, I remember, 'Yes, it's all about the food.'"
In autumn there are mushrooms, dried tomatoes, mostarda veneta (a spicy fruit preserve to eat with boiled meats), radicchio and porchetta (roast pork). In winter, the Worthens enjoy fresh oranges and lemons from Sicily. Spring finds moeche (soft shell crabs) and artichokes, and in summer—well, there's gelato, of course. And all year long, Venicians enjoy vongole veraci, tiny clams for making spaghetti alle vongole.
When they decide to dine out, the Worthens may go to Antiche Carampane, which serves classic Venetian cuisine in the San Polo district; Taverna Capitan Uncino, a family-owned spot in the Santa Croce district; Ristorante Vecia Cavana in the Cannaregio district; and Cantine del Vino Già Schiavi for wine and snacks, like tapas, in the Dorsoduro district.
Pick an Artist: With so much to see, try organizing your visit around the work of an artist, such as Giovanni Bellini, Titian, Paolo Veronese, or Tintoretto, and construct your own private walking tour. "Concentrate on the art of that one artist in the various churches and palazzos of Venice," Worthen says.
Churches: The Basilica di Santa Maria Gloriosa dei Frari has paintings by Giovanni Bellini and Titian; the nearby Scuola di San Rocco will find you gazing at works by Tintoretto; and the Church di Santa Maria dei Miracoli, also known as the Marble Church, houses a famous icon by 15th-century sculptor Pietro Lombardo.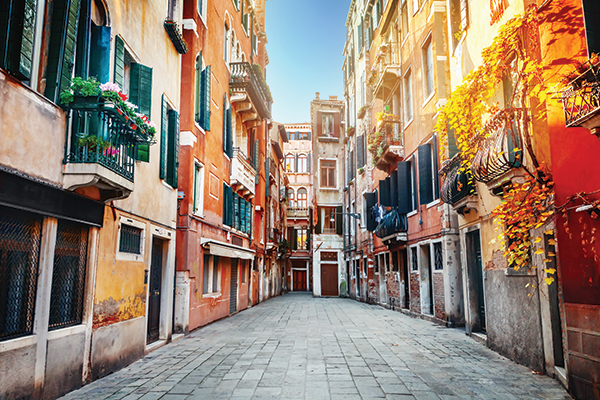 A 500-Year-Old Community: Make time to tour the historic Jewish Ghetto of Venice, Worthen says. It was founded in 1516 in Cannaregio, which housed a foundry at the time. "The word ghetto comes from gettare, meaning to cast," Worthen explains. "Jews, persecuted in other parts of Europe, settled here and formed a flourishing community." The community has beautiful synagogues, which offer guided tours.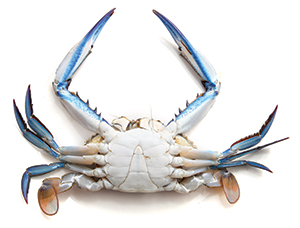 Seafood and Books: Worthen recommends the Rialto Fish Market along the Grand Canal, where you can find fresh fish from the lagoon and Adriatic and Mediterranean seas (mornings only, Tuesday through Saturday). "The variety of seafood is amazing, and Venetians shop here daily," she says. "I usually go on Saturdays to buy clams and branzino, or sea bass."
The bookbinding shop Legatoria Polliero on the Campo dei Frari is also worth a visit; there you can see Renato Polliero and his family work at the craft of hand-binding. "The shop is tiny but is a visual wonderland," Worthen says. "They stock beautiful papers with traditional printed patterns, old woodblocks, old leatherworking tools. I bring them the paper I draw on, and they bind my sketchbooks for me."