Book Club Transcends Roles
Incarcerated women trade literary opinions with lawyers and judges.
Writer: Jane Schorer Meisner
Book clubs are so en vogue.
They've generated multiple best-sellers from Oprah's selections, spawned a popular American Library Association online site featuring actress Sarah Jessica Parker, and inspired a spicy summer film starring Jane Fonda—all while encouraging readers to envision captivating experiences and unknown territories through the mind's eye.
That's particularly enticing to women confined within prison walls at the Iowa Correctional Institution for Women (ICIW) in Mitchellville, where a unique book club has been thriving since 2015.
Any type of reading program helps instill self-confidence, says ICIW Book Club founder Donna Paulsen, a retired senior district judge. "It's really important for women to be treated with respect and for somebody to value their opinions so when they get out they have a better opportunity at getting themselves back into society," Paulsen says.
At the request of former ICIW warden Patti Wachtendorf, Paulsen organized the book club with volunteers from the National Association of Women Judges, the Iowa Organization of Women Attorneys and Polk County Women Attorneys. Those groups had already sponsored a project at ICIW called Visiting Moms, in which they furnished the visiting room with books and interactive games. "The offenders were so thrilled that someone cared enough about their children to make a nice visiting room for them," Paulsen says.
So when the warden suggested a book club to intellectually stimulate prisoners, the same groups again obliged. IMT Group senior counsel Amber Rutledge says she attended the first ICIW Book Club meeting with Paulsen and Iowa Court of Appeals Judge Mary Tabor.
"I was curious how an hourlong book discussion was going to go between two judges, a corporate attorney and 15 women convicted of crimes," Rutledge says. But it soon became apparent that labels were irrelevant—and any notions of awkwardness were wrong.
"It was a discussion among 18 women who happen to have different backgrounds and different daily lives, but who had all enjoyed the same book and were excited to talk about it," Rutledge says. "I assumed the prisoners would be dispirited and passive. Instead, the ladies are lively and engaged and display great senses of humor during our discussions. I also wrongly assumed that the reading level would be relatively low. Instead, I was surprised to find the women to be very well-read with experience reading across a great spectrum of genres.
"It's turned out to be the best book club I have been a part of, because it really is about the book and the discussion rather than wine and socializing."
About 35 volunteers rotate traveling to Mitchellville twice a month for book club meetings. The club has discussed more than 70 books, including fiction, nonfiction and classics, Paulsen says. Beaverdale Books provides books at a discounted price, and community members or other book clubs are welcome to donate toward their purchase. Volunteers distribute 30 new copies of selected books each month at ICIW, and they are circulated to other residents after book club members read them.
"The ICIW Book Club is really delightful," Paulsen says. "The offenders love to have interaction with other intelligent, professional women. There's a lot of laughter and a lot of camaraderie."
But for Paulsen, the volunteer effort goes beyond encouraging reading.
"We all need to remember these are our neighbors, our cousins, our daughters or our mothers," she says. "It's important that people in the community don't forget about them and that they have an interest in how we are taking care of them. Yes, they've made big mistakes in their lives, and they understand that. No one is excusing what they've done. But we need to treat them as human beings, give them respect and listen to them."
Book List
The Iowa Correctional Institution for Women (ICIW) Book Club has discussed more than 70 books, including fiction, non-fiction and classics. Selections have included the following: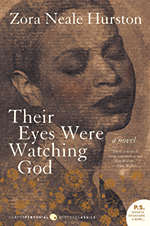 "Their Eyes Were Watching God" by Zora Neal Hurston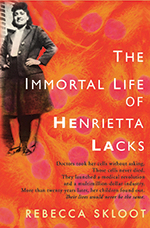 "The Immortal Life of Henrietta Lacks" by Rebecca Skloot
"Persuasion" by Jane Austen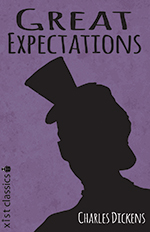 "Great Expectations" by Charles Dickens
"A Prayer for Owen Meany" by John Irving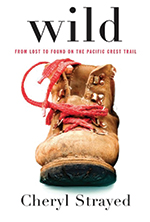 "Wild" by Cheryl Strayed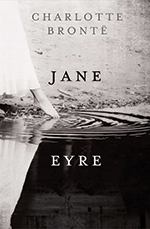 "Jane Eyre" by Charlotte Bronte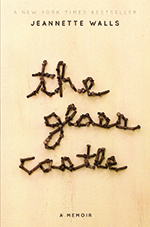 "The Glass Castle" by Jeanette Walls
"White Teeth" by Zadie Smith
"The Life and Times of the Thunderbolt Kid" by Bill Bryson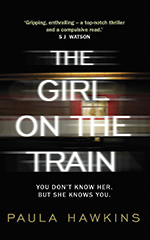 "The Girl on the Train" by Paula Hawkins
"The Year of Magical Thinking" by Joan Didion
"Sea Biscuit" by Laura Hillenbrand
"1984" by George Orwell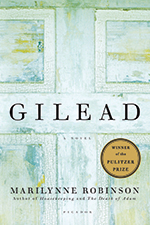 "Gilead" by Marilynne Robinson
"Fences" by August Wilson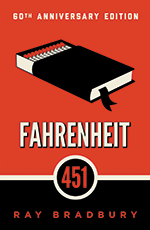 "Fahrenheit 451" by Ray Bradbury
"All the Light We Cannot See" by Anthony Doerr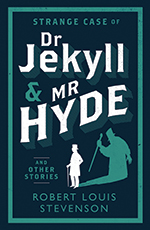 "The Strange Case of Dr. Jekyll and Mr. Hyde" by Robert Louis Stevenson
"Hidden Figures" by Margot Lee Shetterly
---
Room to Read
Libraries at residential facilities help at-risk youth 'imagine and wonder.'
Writer: Brianne Sanchez
Photographer: Duane Tinkey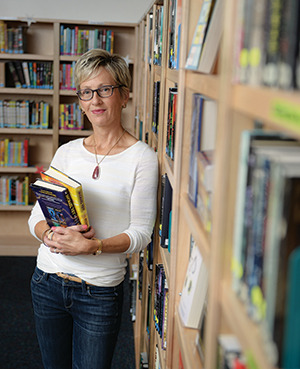 Stacie Palmer isn't the target audience for young adult fiction. But ever since she made it her mission to put books into the hands of Des Moines' at-risk youth, she finds she rarely reads anything else.
Palmer, 53, connected with Youth Emergency Services & Shelter (YESS) eight years ago after her own kids had outgrown bedtime stories. When her boys were in elementary school, she'd helped at the St. Francis school library and loved sharing her enthusiasm for books with students. Then, as a weekly reading volunteer at YESS, she was touched by the need.
"I'd have a 10-year-old say, 'No one has ever read out loud to me before,' " Palmer says.
The connections she made with the kids in those weekly sessions inspired her to develop a summer reading program at the shelter. Palmer put together a couple of book carts and recruited a few friends to throw weekly reading parties with snacks and prizes. They might have kept it that simple if it weren't for a surprise that Steve Quirk, CEO of YESS, hatched with Stacie's husband, Austin.
Over lunch in 2014, Quirk unfurled the plans for the shelter expansion, which had space for a small library. Austin made a gift to underwrite the space and coordinated with the staff at YESS to name it in Stacie's honor.
"I think Steve really thought it would just be a closet for the books," Stacie says with a laugh.
But she was determined to make it into a functional library that would lend to all of the kids in YESS' care. Palmer and friends spent six months cataloging books and decorating the space, which opened in June of 2015.
"Thanks to Stacie and her wonderful team of volunteers, the library is a space filled with books and with warmth—and hope," Quirk says. "Time and again we have seen a trip to the YESS library as a way for a child to forget about their own difficult story for a while and maybe imagine and wonder about something new they find in a book. Stacie has inspired many kids to read and to even fall in love with a book."
Palmer has recognized the need to read across the system of residential facilities supporting at-risk youth. She has opened libraries in three Orchard Place locations and at Polk County Juvenile Detention, with a new library at Youth Homes of Mid-America in the works. The expansions have prompted her to found New Chapters: Libraries for At-Risk Youth, a 501(c)(3) nonprofit organization.
"Wherever they discharge, I want them to have books," she says. Palmer has also stayed consistent with the design of the libraries, down to carpet choices and paint shades, to give kids who bounce from place to place a sense of consistency and comfort. One girl she served once asked if her bed could be moved into the library, because she loved the calm and friendliness of the space.
You won't find hand-me-down hardcovers in New Chapters libraries. The shelves are stocked with popular, current, relevant selections and organized by genre. They'll order books for kids who request the latest from Cassandra Clare's "The Infernal Devices" series, or a popular Percy Jackson title.
"I'm addicted," Palmer says. "In the last two weeks, I've bought over 200 books."
Palmer makes it her goal to connect with both budding bibliophiles and reluctant readers, and to provide books that reflect each youth's personal experiences as well as ones that provide an escape. Through the years, she's found that the Bluford Series, a collection of young adult novels set in an urban high school, is a great gateway for kids who are slow to embrace reading. Teen romances by Simone Elkeles capture the hearts of boys and girls alike.
"We want something that will excite them, not just some donated book that somebody didn't want on their shelves anymore," Palmer says. "You can't just tell them to read. You have to find something that they're interested in."
On the evening of a reading party, the kids bounce between cookies and lemonade and choosing chapter books. Volunteers chat with them about what they picked and encourage them to fill out "reflection papers" to win
paperbacks and other prizes. The kids gravitate toward titles that help them to cope or to escape their current situation.
That interest is reflected in an E.B. White quotation that decorates all the libraries: "A library is a good place to go when you feel unhappy, for there, in a book, you may find encouragement and comfort. A library is a good place to go when you feel bewildered or undecided, for there, in a book, you may have your question answered."
It's necessary for New Chapters to continually replace inventory because although kids are good about returning books when they can, their stays can be uncertain. Palmer is happy to consider a missing book a donation to a child's personal library. Books are purchased at a discount with donated funds through a connection at Barnes and Noble. She also has a wish list of more than 100 titles that individuals can buy and donate.
"It's about showing [youths] that there's kindness in the world, and that they deserve it," Palmer says. "It's so much more than a book." ■