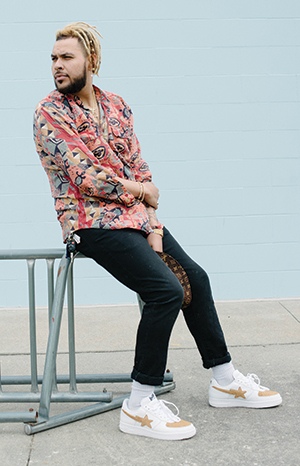 Shawn Jarrett II
(who goes by the name "sqvce" when performing)
Age: 23
Profession: Artist
How would you describe your style? Different, blessed, versatile.
The piece of clothing or accessory you couldn't live without: There's no material item that I can't live without. Also, I make the clothes/accessories; I don't let the clothes/accessories make me.
The part of your style you're most known for: I just let the fashion speak for itself.
Any fashion regrets? I don't regret anything. Ever.
Hobbies or passions: Making music, modeling, gettin' buckets and looking good.
Photographer: Joelle Blanchard