Writer: Laurel Lund
At the beginning of this new decade, our design vision is 20-20: Trends are emerging with perfect clarity. 
Expect interiors, from colors to textures, to follow themes from nature, as cancel culture opts for sustainability over materialism. Decorative accents and patterns, however, are bold, while artisan-inspired, one-of-a-kind furnishings are taking center stage with French and Spanish influences and boho undertones. In the kitchen, homeowners are mixing and matching colors, cabinetry and fixture metals.    
"Trends are a mix of culture, personality and the times in which we live, but they change as we reinvent ourselves and our world," notes Bonita Clark, owner of By Design in West Des Moines. "But trends also insulate us from cultural chaos. They give us a feeling of comfort. … It's human nature to want order in the world."
Eco-chic Rocks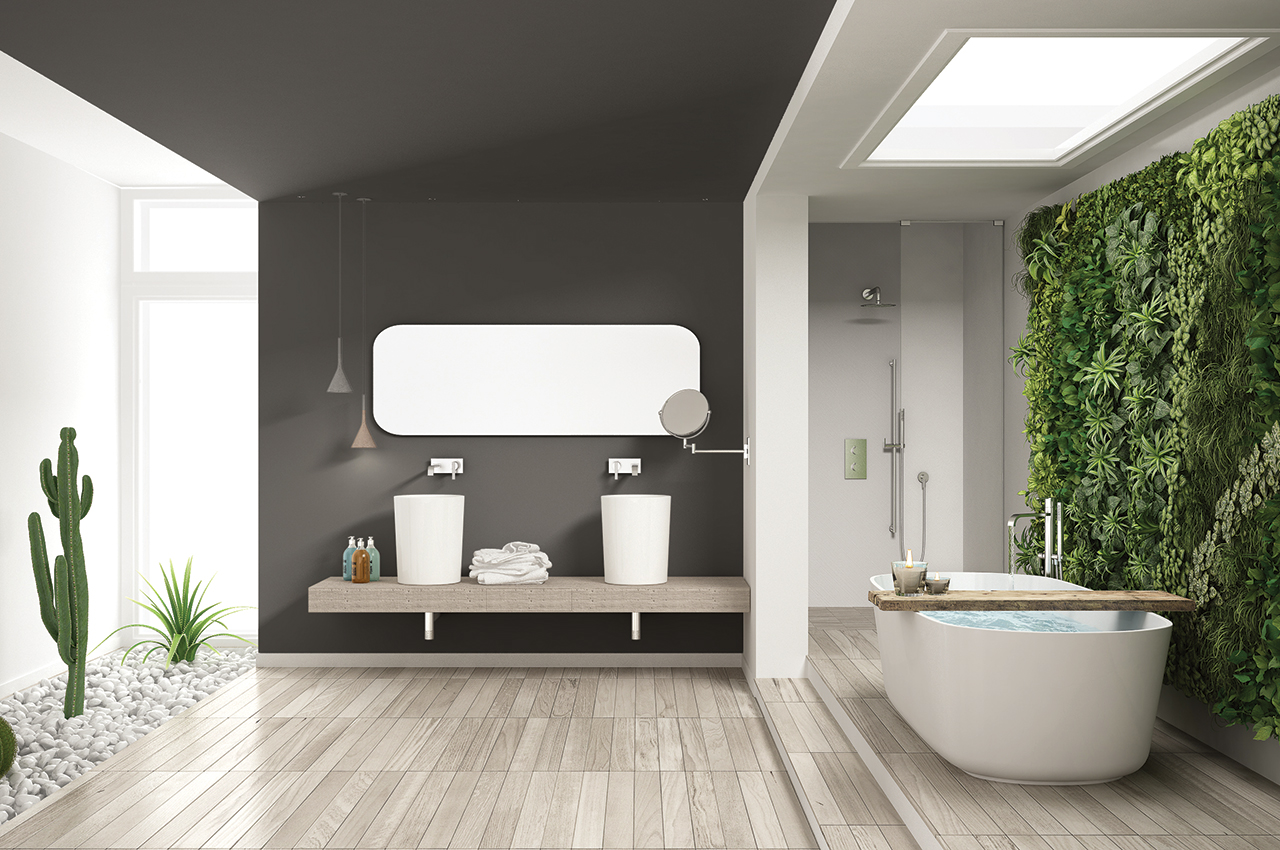 The current zeitgeist, the driving force behind the new design trends, is the environment. "Today's design focus is eco-chic," says Rosalie Gallagher of Rosalie Gallagher Designs Ltd. "It's biophilic. We're embracing nature inside and out with sustainable use of materials in flooring, walls and lighting." 
That translates to indoor garden rooms, water fountains and ponds. It also includes kitchen gardens, hydroponic vegetable walls and statement herb planters. Designers are touting the use of sustainable organic materials such as terra cotta, reclaimed woods, and natural fibers such as sisal, jute, bamboo and rattan.
The Nature of Color
To contradict Kermit the Frog, it is easy to be green. And in color trending, the environment still rules. The most sought-after colors are blues, greens, pastel pinks and turquoise hues—all colors rooted in nature. 
The world's foremost color authority, the Pantone Color Institute, has named Pantone's 2020 Color of the Year "Classic Blue," suggestive of peace, tranquility and refuge. It's timeless and evokes comfort, dependability and stability in a restless age. 
Sherwin-Williams' color of the year is "Naval," a dark color evocative of denim. And four of Farrow & Ball's new Colour by Nature line are greens—all nature-inspired palettes.
The greige color schemes of this century's first 20 years are shifting to a warmer spectrum in earthy tones of "tea and toast, camels and neutrals," says By Design's Bonita Clark, which serve as a backdrop for pops of color like turquoise and pinks.
Texture Talks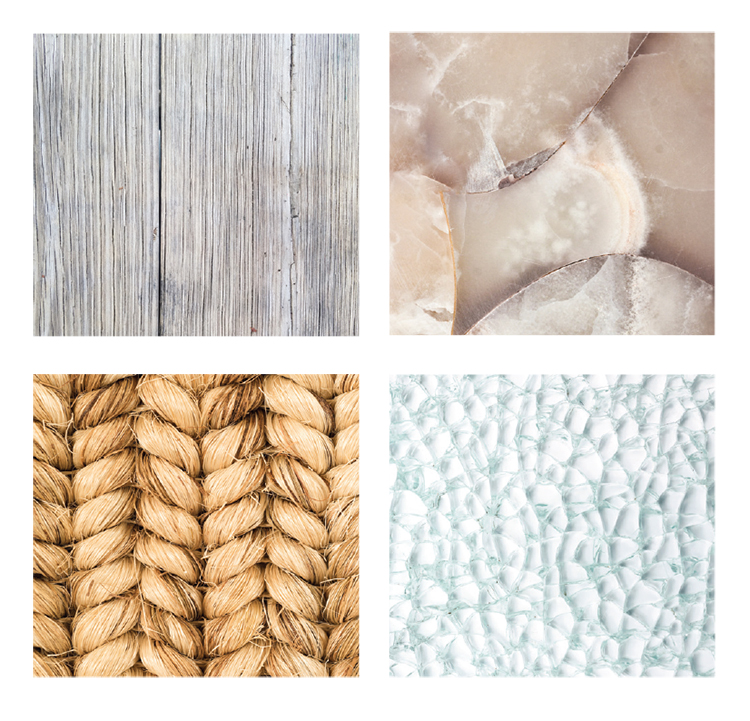 Likewise, texture is also pushing the new design decade in an environmental direction. Think caning, metal grills, shattered glass, rough-hewn woodwork and quarry-fresh marble slabs.
In fabrics, embrace organics like boucle, boiled wool, canvas, sisal and natural woods.
Plastics and synthetics are giving way to materials like concrete and bamboo to create inspirational spaces that embrace the environment, experts say.
From Floor to Ceiling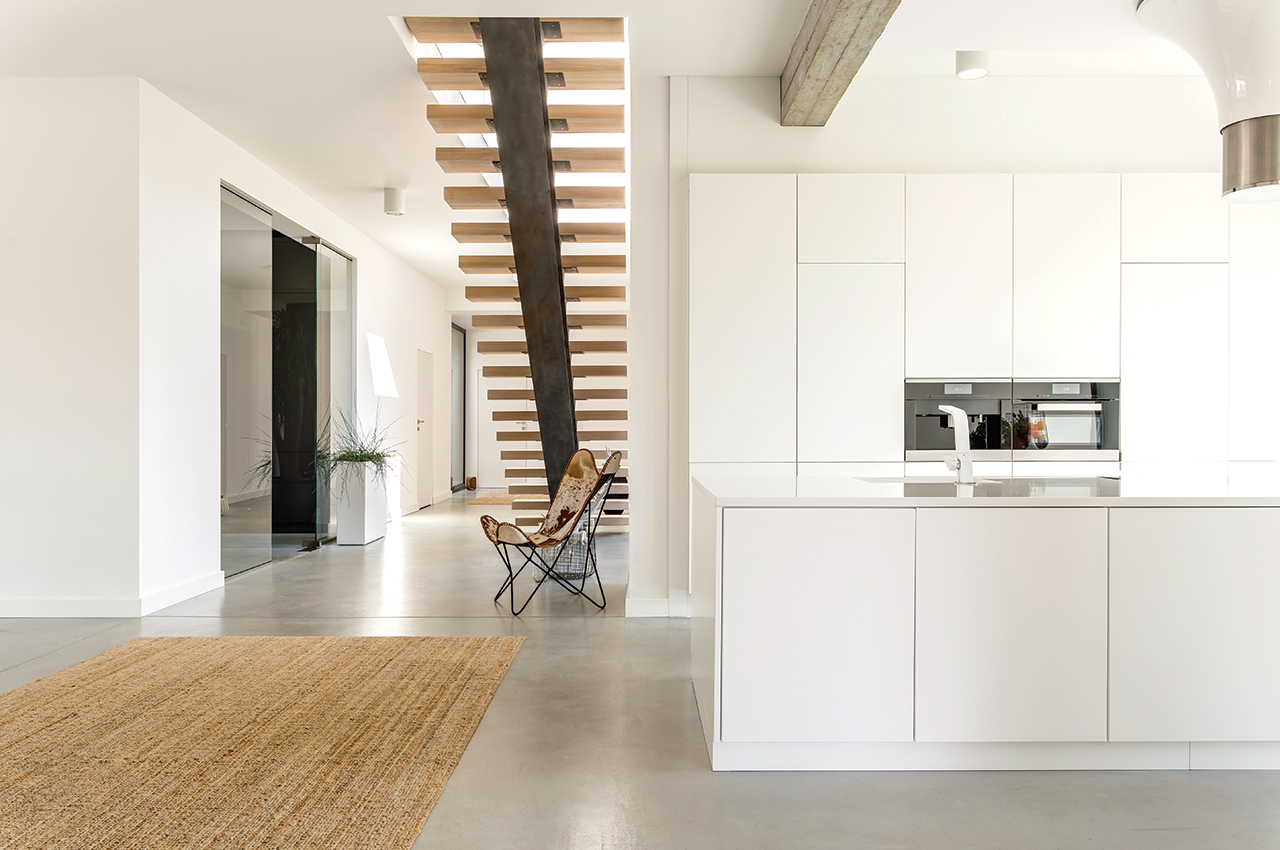 Wood flooring such as walnut, mahogany and dark oak are still favorites to anchor today's open-space floor plans. But in addition to plank wood floors, we're seeing engineered vinyl flooring that mimics wood. Jodi Peterman of Elizabeth Erin Designs likes the new WPC flooring that consists of a wood veneer over vinyl backing.
Concrete floors and glass-tile floors from recycled materials are also on trend, according to local designers. 
FURNITURE and FIXTURE FASHIONS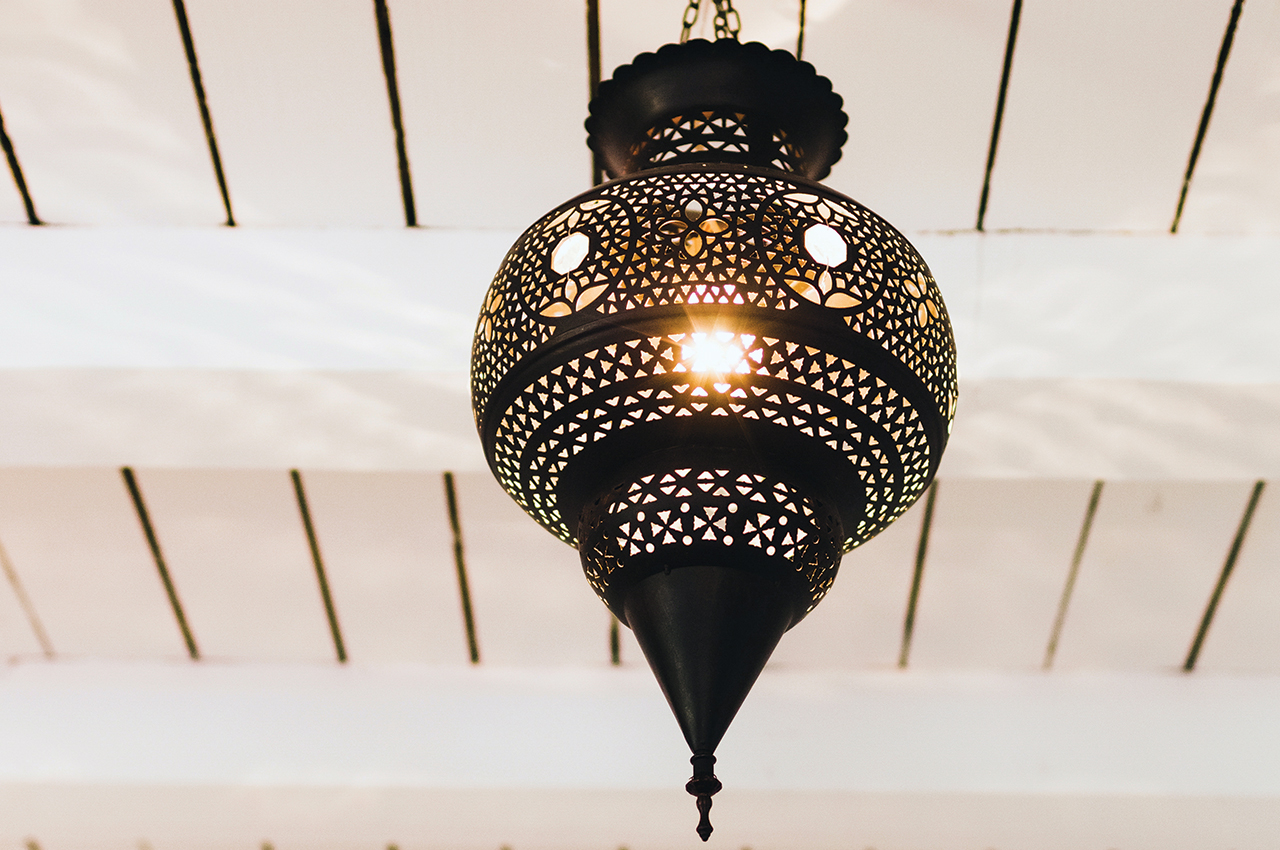 In a battle against the tyranny of harsh linear lines that characterized the architecture of recent decades, feminine curves are rocking the design world. Rounded shapes are being juxtaposed against straight lines for a softer yin-yang contrast.
European influence is being seen in the reemergence of French modern design, whether in furnishing accents such as patinated mirrors or in marquetry-inlay furniture pieces and tiles. Spanish, Italian and Moroccan accents are also cozying up to the popularity of this Francophilian fad. 
And millennials are embracing eco-chic with recycled mix 'n' match consignment store furniture and family heirlooms.
Kitchen Mix and Match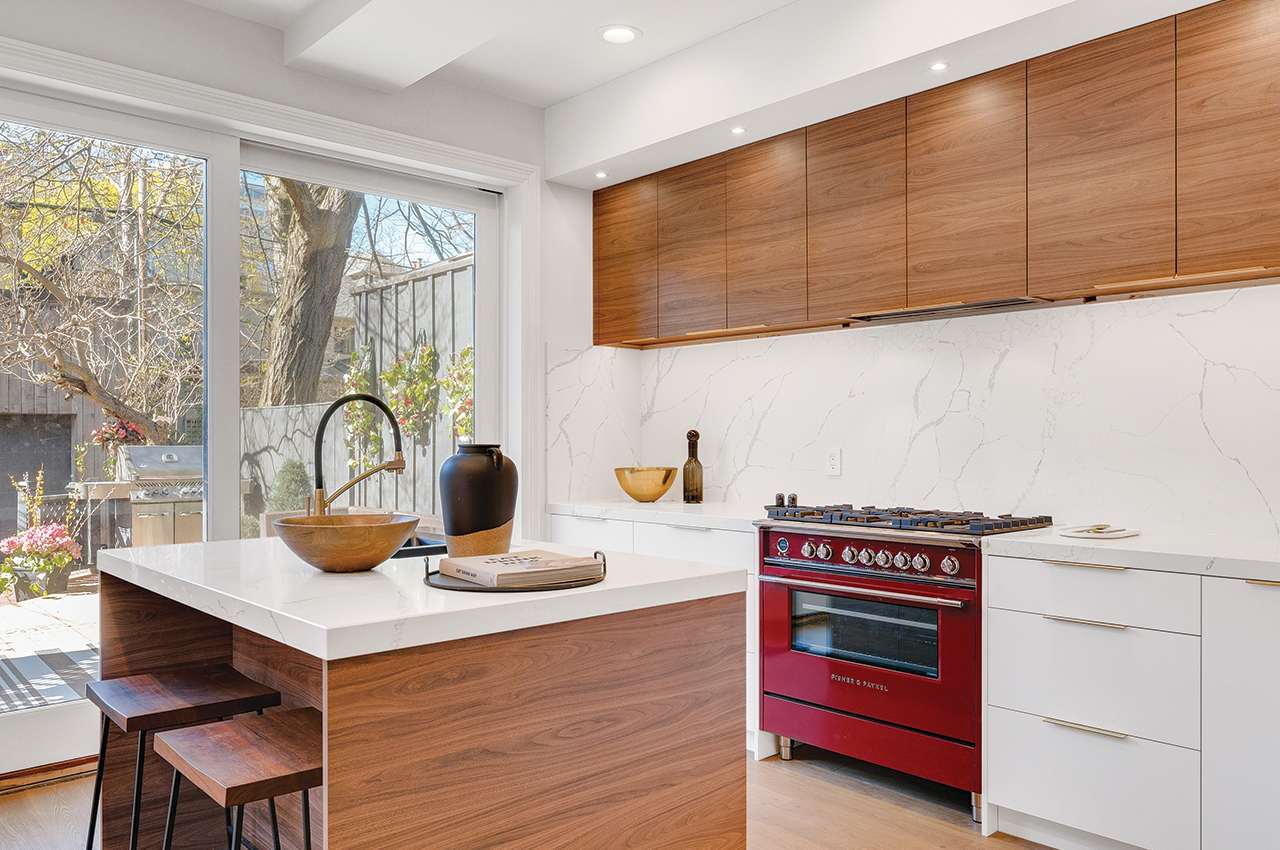 The heart of any home, the kitchen is witnessing a rapid evolution. It's all about mixing and matching. In contrast to the all-white kitchens of yore, variety is the name of the game in both color and materials.
No more cookie-cutter kitchen cabinets. "The trend is mixing it up," says Jodi Peterman of Elizabeth Erin Designs. Instead of having just one style of cabinetry, designers are combining several styles—mixing floating shelves, closed cabinets and open cabinets.
Kitchen color is also playing the mix-and-match game. Upper kitchen cabinets may be one color and the lower cabinets another. Or cabinets may differ in color from the kitchen island. It's also possible that natural wood accents on range hoods or cabinet doors rest adjacent to painted ones for an asymmetrical palette.
Color is also king in new large appliances such as refrigerators, ranges and other kitchen amenities. You can have a statement piece deep blue refrigerator and a red oven in the same kitchen if it's in your design lexicon. It's about personal freedom to choose.
In kitchen surfaces, "marble countertops are giving way to eco-chic cement, engineered cork and butcher block," says Rosalie Gallagher of Rosalie Gallagher Designs Ltd. If marble is used at all, it's usually rich, bold, uniquely veined pieces that serve almost as art installations when applied to countertops—even dramatic backsplashes. 
Kitchen metals are also mix-and-match. In place of the ubiquitous stainless-steel fixtures of years past, designer faucets and accessories may combine stainless steel and brass, or copper and stainless or matte-black burnished gold with chrome and stainless.
And kitchen islands are multitasking: 
They now hold amenities such as wine fridges, two-drawer dishwashers, automated pull-out microwaves, cooktops—even coffee bars. 
Homeowners also are opting for the new "non-kitchen." Here, all major and minor appliances are hidden behind wall-to-wall, floor-to-ceiling kitchen closets to create a clean, live-in space that belies a kitchen. Some also are choosing to create a hidden butler's pantry behind the main kitchen wall to serve the same purpose.
Bathing Beauties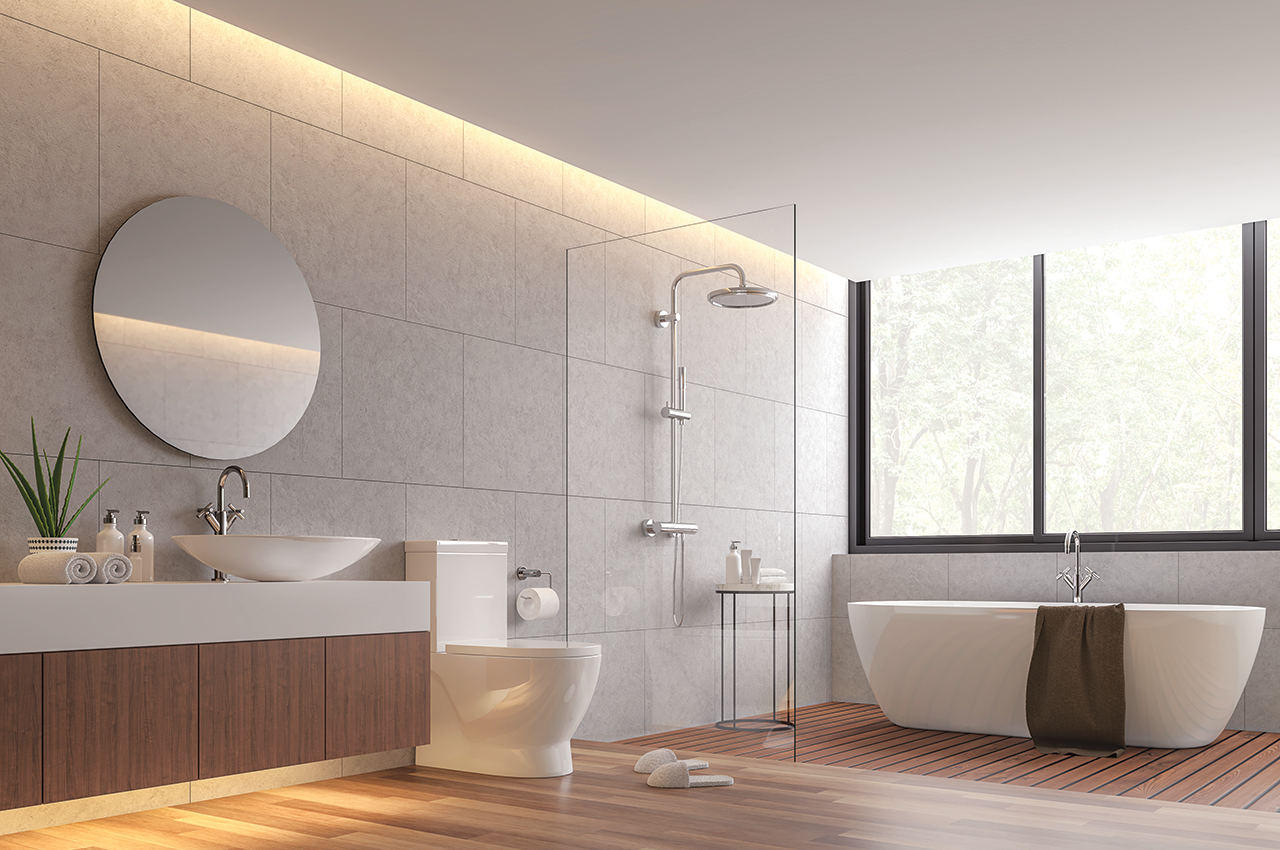 This once-utilitarian area has become a go-to sanctuary for rest, relaxation and respite. His-and-her vanities and closets plus private lavatory spaces are a must. 
As for bathing, walk-in wet rooms—with a stand-alone soaking tub tucked into a half- or fully enclosed glass shower—are becoming the magnum opus of this serene space. 
Surround these amenities, or even a trendy Japanese soaking tub, with design touches like funky hexagonal or scallop-style tile backdrops or wainscoting, and you've added drama and punch to the most personal of spaces.