Located in Ankeny, this new home's backyard is an entertainer's paradise, with multiple zones, including a courtyard with a cozy conversation grouping, two covered patios, and an in-ground pool. Kimberley Development won silver for the project in the landscape or hardscape category. Photographer: Mirza Kudic.
---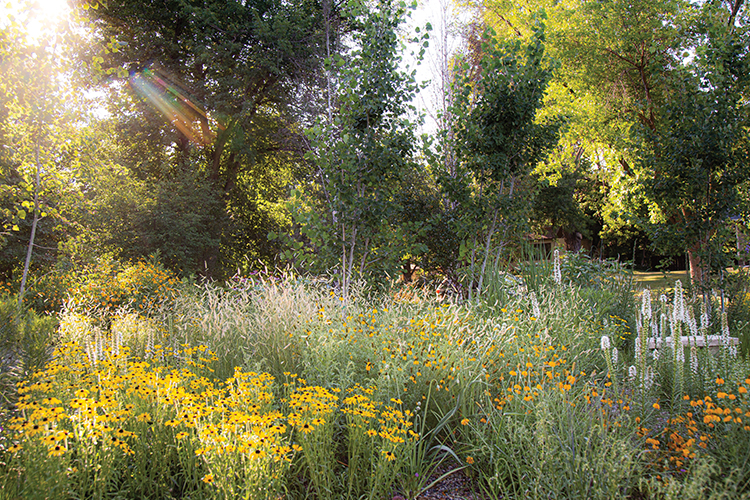 Garden Design
Native Plantings, Natural Style
Gold: Kelly D. Norris, LLC
Featuring about 85% native species, this Ames garden is immersive and atmospheric, with layers of color and texture lining the curving gravel paths. It's also a showstopper from the street. While the landscape "appears natural and effortless, the planting works because each of the components occupies a specific niche," says designer Kelly Norris, who worked with prairie species. Some 57 kinds of plants thrive here, including 49 that are native within 250 miles of Ames. "Wild plant communities offer endless opportunities for learning the lesson of resiliency," Norris says. Country Landscapes installed the garden. Photographer: Kelly D. Norris, LLC.
Silver: Kelly D. Norris, LLC
---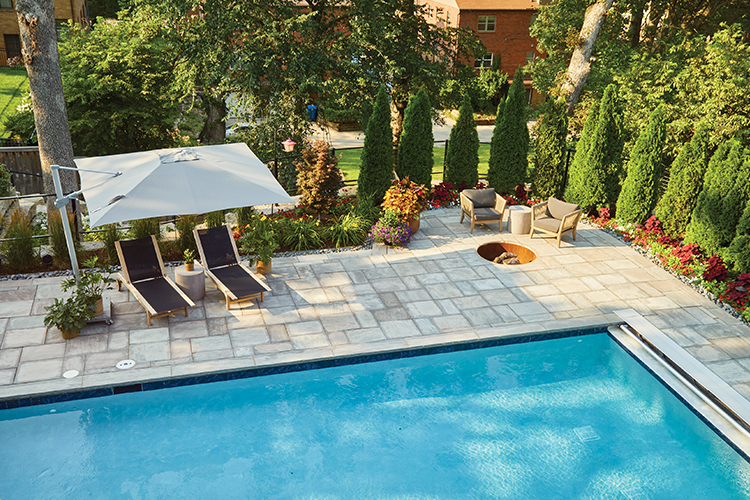 Landscape or Hardscape
Timeless Curb Appeal and Character
Gold: Ted Lare Design + Build
With a full exterior makeover, this Waterbury home makes a statement. "Every decision was made to emphasize craftmanship and materials," says Keegan Lare. Limestone retaining walls add a layered look from the street, while a curved walkway contributes organic shape to the geometric home. "We are known for taking on challenging projects and integrating plants and hardscape materials to create eye-catching spaces with a natural feel," Lare says. Out back, a new pool is surrounded by more natural stone to tie the various zones together. Rachel Cox served as the landscape designer. Photographer: Jack Coyier.
Silver: Kimberley Development Corp.
Bronze: Ted Lare Design + Build
---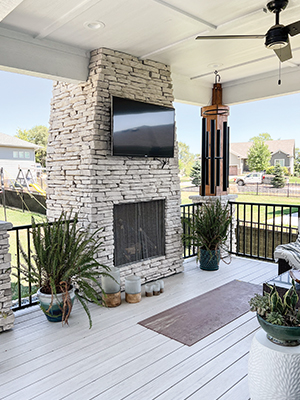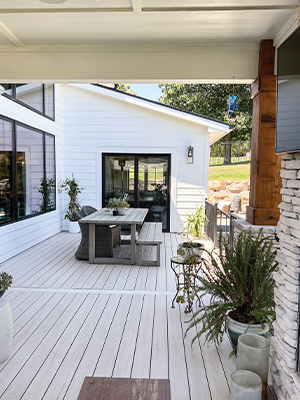 Deck, Patio, Porch, Pool
Living Outside Year-Round
Gold: Eden & Gray Design Build
Designed to be a gathering space for family and friends, this new Urbandale outdoor living area is the ultimate party space. In cool months, the fireplace and an outdoor heater keep the covered area cozy, while the open deck allows for al fresco dining during balmy summer nights. Built in 2021, the Urbandale home's exterior was just as important as the interior. Thanks to the large backyard, there's still plenty of green space for more outdoor living. Alpha landscape assisted on the project.
Silver: Plant Life Designs
Bronze: Amanda Reynal Interiors
See images of the silver and bronze winners here.