Writer: Rachel Vogel Quinn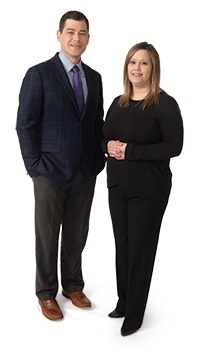 When Natalie Lynch's son, Caden, reached an age where he could stay home alone during the summer, she faced worries familiar to many parents: What would he eat at home? Would he spend any time with other kids? How much would it cost to replace the food he had been getting at school and summer camps?
Four years later, her job is to help parents in similar situations. As program coordinator for OpportUNITY, Lynch manages Summer Meal Meet-Ups, which provides free meals and activities to anyone age 18 and under at 59 sites in Polk, Dallas and Warren counties.
During the summer months, each site—often a school, park or church—offers a combination of breakfast, lunch, dinner and snack Monday through Friday. In 2019, the program served nearly 160,000 meals, averaging about 3,000 kids a day.
Formerly known as the USDA's Summer Food Service Program, the meal sites aren't new to Central Iowa. But when United Way's OpportUNITY initiative took over the program in 2017, it was rebranded to raise awareness and to reduce the stigma associated with free meals.
"We've had a great group of community members coming together to help promote the program," Lynch says. "The collaboration among the different sectors is truly incredible."
During the school year, about 41% of Central Iowa students receive free and reduced-price lunch through the USDA. But when summer hits, the school cafeteria is no longer an option. According to Feeding America, more than 1 in 7 children in Central Iowa were food insecure in 2017, meaning they lacked reliable access to enough nutritious food.
In Waukee, a school district with a relatively low poverty rate of 4%, the program markets itself as a safe space for kids to interact and play outdoors. Although the USDA reimburses them for the food, as it does at all meal sites, the school district provides the staffing and activities, with teachers and counselors acting as volunteers.
Kaitlyn Scheurmann, a dietitian with the Waukee Community School District, says the adults create a sense of belonging and community for the kids.
Relationships now deepen throughout the summer. Last year, a delivery driver made friends with a student recently arrived from Egypt, buying him a bike and teaching him to ride.
Waukee's meal sites are located near pockets of poverty. Although the community seems economically secure on the surface, Scheurmann recognizes a hidden need—families that are stretched too thin, especially with high mortgage costs.
Because the meal sites follow strict nutritional guidelines from the USDA, parents can count on their kids receiving a healthy meal, as well the chance to play and talk with other children in a safe, structured environment. This social interaction is key, as many don't have a parent at home during the day.
United Way's OpportUNITY initiative, the community's collective plan to fight poverty, tackles barriers for the one-third of Central Iowans who are not financially self-sufficient. Luke Lynch (no relation to Natalie), OpportUNITY director, says many work two or three jobs. Summer Meal Meet-Ups is an essential stopgap when their kids are out of school.
"People are working hard and doing their best to get out of poverty," he says. "But because of the circumstances they are in, through no fault of their own, they are having a tough go of it. So it's our role as a community to them."