In recent years, many Greater Des Moines companies and organizations have focused on promoting diversity and inclusion in the workplace. Here are just a few that have been recognized for their efforts.
Grand View University
Some 30-plus international flags hang in the student center, celebrating the nations of origin for the student population. Last year, the college developed its first statement on diversity and equity, soliciting input from students, staff and faculty. A main goal of the college is helping all students—no matter the background—graduate within four years. "Trying to reach students for belonging and retention a major thing—it's mission critical for us," says Robert Barron, special assistant to the president. Throughout the year, the college hosts multicultural events through speakers, clubs and community activities.
Principal
By the Numbers
Gender/Age in
Des Moines
Female population:
50.8%
Male population:
49.2%
18 and under:
24.5%
65 and up:
11.7%
Source: U.S. Census Bureau
Long considered a leader in making diversity and inclusion a top corporate priority, Principal has won numerous accolades over the years for its efforts, including recognition by Forbes as one of America's Best Employers for Diversity. Principal also scored 100 out of 100 on the Human Rights Campaign Foundation's Corporate Equality Index for support of LGBTQ equality in the workplace, was named one of 100 companies on the Ethisphere Institute's list of the World's Most Ethical Companies, and earned the Military Friendly Employer designation by Victory media, among other honors. In addition, the company supports purchasing goods and services from diverse businesses.
Nationwide Insurance
Consistently recognized for its efforts to foster inclusion and diversity, the employer of more than 3,000 people in Greater Des Moines won the 2019 Inclusion Award through the Greater Des Moines Partnership. The company also has received kudos from national media such as Fortune (top 50 company for diversity), Latina Style and Latino (top working place for both genders) and Black Enterprise magazines. The Human Rights Campaign Foundation's Corporate Equality Index, the National Urban League and more have all lauded the company's diversity efforts for African Americans, LGBTQ individuals, women, veterans and those with disabilities.
Kemin Industries
A global manufacturer of nutritional ingredients for people and animals, Kemin has customers in some
120 countries. The company employs a diverse workforce of about 2,000 people, with employees in North and South America, Africa, Asia and Europe. In 2019, the World Food Prize recognized R.W. and Mary Nelson, who founded Kemin in 1961, with the Robert D. Ray Iowa SHARES Humanitarian Award.
Bankers Trust
Four-time winner of the Inclusion Award by the Greater Des Moines Partnership (including in 2018), the employer of 600 prioritizes having an inclusive workforce, with 65% of employees female (30% in leadership roles) and 17% of workers with diverse backgrounds. Organizations including the Chinese Association of Iowa, Better Business Bureau, NAACP and the National Business Research Institute have all honored the Des Moines-based company.
Corteva
With locations throughout the world, this agricultural seed giant seeks to ensure its workforce reflects the locations in which it does business. Corteva's "Business Resource Groups" (BRGs) offer ways diverse employees can connect and engage with each other and with the company. For example, the BRG for those with disabilities seeks to help them "optimize their talents," according to the company. Other BRGs focus on providing opportunities and addressing the needs of employees who are African American, Asian, Latino or LGBTQ. Membership to any BRG is open to all employees, even if they don't belong to the affiliate group.
---
Voices Carry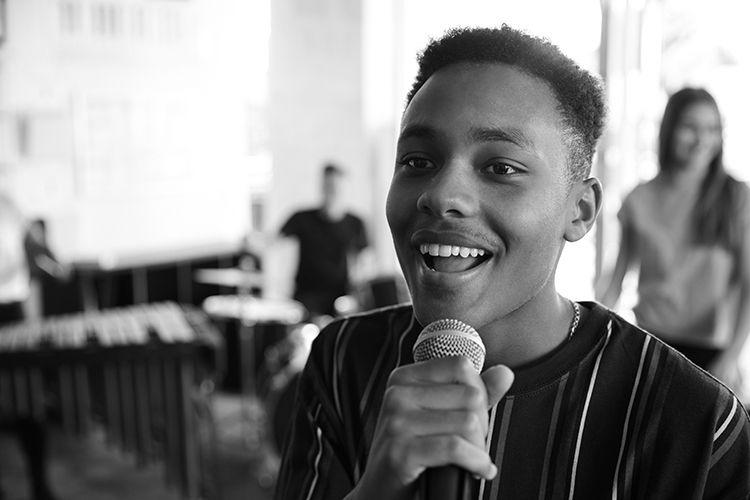 By the Numbers
Ethnicities in
Des Moines
White, not Hispanic or Latino:
65.4%
Hispanic or Latino:
13.3%
Black:
11.3%
Asian:
6.5%
Two or more races:
4%
American Indian, Native Alaskan, Native American or Pacific Islander:
0.5%
Source: U.S. Census Bureau
A 2020 Bravo Spotlight Award winner, City Voices started in 2013 as a summer program for North and Roosevelt high school students. Since then, the nonprofit organization has grown into a tuition-free, after-school program providing vocal and related instruction to students throughout the Des Moines Public Schools system.
So far, about 170 students from 14 high schools have studied music through the program, which pairs professionals with students for one-on-one lessons. And students have experienced a number of wins, earning leads in their school musicals, roles at Des Moines Community Playhouse and Des Moines Young Artists' Theatre, spots in Iowa's All-State Choir, and more than $140,000 in arts scholarships.
Mary Ann Sims, the executive director of City Voices and a former Roosevelt High School teacher, knew students who aspired to attend college and major in vocal music. But without access to materials and lessons, these students weren't receiving the same opportunities as many of their peers in the suburbs. In a school district where more than 75% of students qualify for free or reduced-price lunch, lesson fees weren't an option for most.
Each student participating in City Voices—Sims caps enrollment at 40 kids to ensure they receive individualized attention—comes from a low- to moderate-income family. And each has a goal: He wants to try out for a solo. She wants to attend college and major in music. Some request guitar and keyboard lessons.
The program gives students the ability to show their parents they can receive a scholarship to attend college, and that music can be a way to get them there, Sims says."These kids go back holding their heads high," she says. "They feel like they can compete for almost anything."
–Melissa Walker
---
A Website Welcome
By the Numbers
Additional Populations
in Des Moines
Foreign-born population:
12.6%
Languages other than English
spoken at home:
18.3%
Those with a disability:
10.8%
Source: U.S. Census Bureau
Imagine life as an immigrant: a foreign language and culture, strange foods, a different form of government, even new weather events such as tornados and floods. The entire experience is complicated.
Most arriving immigrants initially stay with family or friends already living in Iowa. Once here, they can turn to the Iowa International Center's Welcome to Iowa site (welcometoiowa.org), which provides comprehensive information about life in the state, with essential insights as well as good-to-know tips.
Available for translation in over 100 languages (including such obscure languages as Cebuano and Yoruba), the easy-to-use website covers resources such as housing, food, education, employment, communication and more. Immigrants learn how to apply for a driver's license, receive mail and set up internet service, find a physician and bank, acquire a Social Security card, and much more.
Links to Workforce Development, temp agencies and other sites lead to available jobs. More than 40% of immigrants have attended or completed college in their home countries, and fighting brain-drain for these individuals is a top concern. With about 5% of Iowa's current population, immigrants contribute to the local economy in significant ways, with households earning over $4 billion a year and contributing $350 million to state and local taxes.
Industries with the largest share of foreign-born workers
Packaging and filling: 52%
Animal slaughtering and processing: 38%
Software developers: 32%
Physicians and surgeons: 22%
Postsecondary teachers: 18%
Housekeeping: 16%
Source: Greater Des Moines Partnership
---
Spotlight on diversity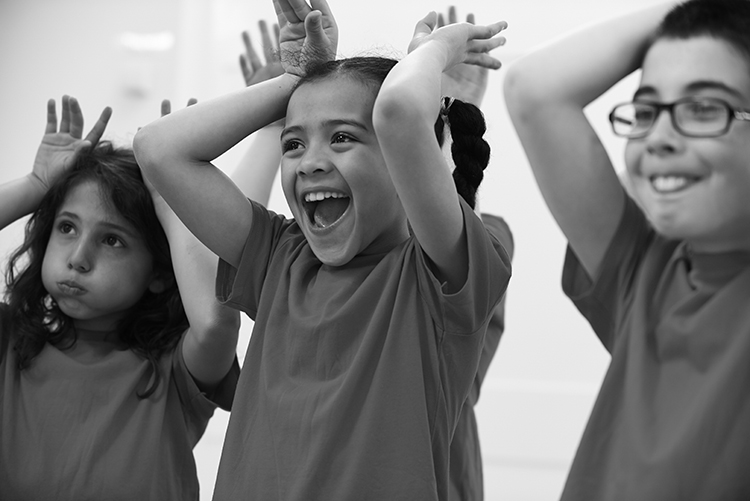 By the Numbers
Income Levels in
Des Moines
Median household income
(in 2018 dollars):
$52,251
Per capita income
(in 2018 dollars):
$27,325
Percent of persons in poverty:
17.2%
Source: U.S. Census Bureau
Visionary changes at the Des Moines Community Playhouse are no less dramatic than the action onstage, as the organization enacts its strategic plan to become more inclusive.
"I want all education levels, income levels, all skills," says David Kilpatrick, executive director. "I really want to try to embrace the whole community."
With recent renovations, actors with disabilities and mobility issues can now access every part of the Playhouse stage. If an actor has a wheelchair, walker or cane, the role is rewritten to include it. Actors of different races and ethnicities play roles that don't specifically call for an actor of a certain race or gender.
In the play "Tinker Bell" earlier this year, the title role was played by African American Maya Talarico, the best actress for the role. "It doesn't matter the color," Kilpatrick says. "We're doing the story of Tinker Bell. … It doesn't have to be the Disney version."
In auditions for that show, women tried out for the role of Captain Hook. "We're working really hard to say: 'Who cares? Let's accommodate,' " Kilpatrick says.
The Tinker Bell lead was cast through the Playhouse's relationship with Pyramid Theatre Company, which focuses on producing plays by black playwrights that depict different aspects of the African American experience.
Still, the company seeks to show that these stories are relevant to everyone, given all races and cultures are part of our nation's history, notes Tiffany Johnson, Pyramid's producing artistic director.
"We've always existed in this world together," says Johnson, one of the company's founding members. "We're committed to telling black stories from the black perspective so people can see [those stories] through different lenses."
Pyramid, which presents one classic and one contemporary play each summer, will cast anyone regardless of race or culture in order to help shift thinking patterns, she says. 
–Melissa Walker