Go for big, bold arrangements to brighten up your home for the season. Photographer: Adam Albright Photography
We checked in with interior designer and lifestyle expert Amanda Reynal (find her website here) for her ideas on how, during the pandemic, to host gatherings that are safe and fun. Her tips: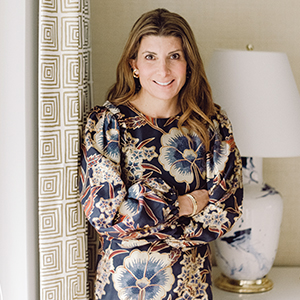 1. Set your guests at ease by preparing and planning your gathering ahead of time. If possible, spend time outside by using heat lamps, a small tent (both rentable) and fire pits for warmth. Consider social distancing and plan for guests to be 6 feet apart.
2. Make a special treat to enjoy outside around a fire pit, such as a signature drink and dessert. Reynal loves pumpkin spice toddies and cranberry walnut chocolate s'mores.
3. Arrange individual serving bowls. Reynal suggests grabbable bowls of nuts, chips, fruit, cheese, crackers and more that you can make in advance and display for easy and safe snacking.
4. Decorate with updated colors. "This is a chance to create an original tablescape that nods to the season while realizing your vision," she says. For a fun—and safe—party option, have face masks that coordinate with the party theme.
5. Aim for creative conversations. "Once the party is well underway and guests are enjoying themselves, steer the dinner conversation into neutral topics that can inspire and bring the group together—trips to take after COVID-19, books people have read, movies and sports," Reynal says.
6. Focus on reinterpreting things you already own and complement them with fresh produce and greens available locally. "I found gourds on the table at Whole Foods in the squash section, and they were a perfect addition to my tablescape," she says.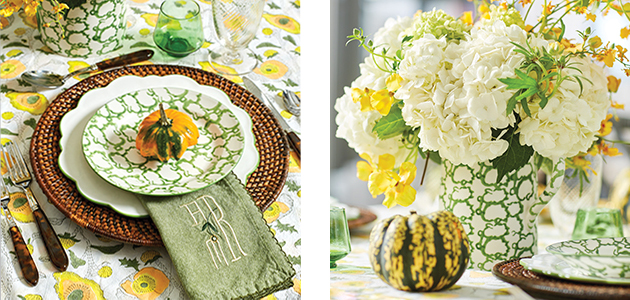 Aim for an updated color palette to create an inviting look. Bright yellow and grass green can help fall feel fresh and fun.