Writer: Karla Walsh
Photographer: Duane Tinkey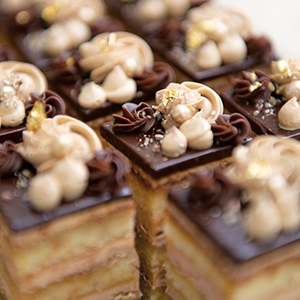 Nik Pugmire had a sweet start to life. "My first baking memories are of my mom creating wedding cakes in our home kitchen," recalls Pugmire, executive pastry chef for the Port of Des Moines event group, including Doré Bakery, the River Center, Riverwalk Hub, Purveyor and Trellis Cafe. "She'd work all day, then bake all night. I'd go to bed and she'd be making cakes, then I'd wake up and they'd be done."
She'd leave the cake scraps and leftover buttercream for Pugmire to make little cake sandwiches, and would occasionally whip up an almond sheet cake with slivered plums grown on trees in their yard.
"It was the most wonderful thing," says the now-37-year-old Pugmire, who grew up in Sandy, Utah. "I'd take long, thin slivers to make it seem like I wasn't eating it, thinking no one would notice … yeah, right!"
Those childhood experiences inspired Pugmire to attend Le Cordon Bleu College of Culinary Arts in Las Vegas with the intention of having his own cake shop. An internship experience for a banquet event group helped him hone his bread and plated dessert skills as well, and he realized he enjoyed the creativity involved when there is more than cake on the menu.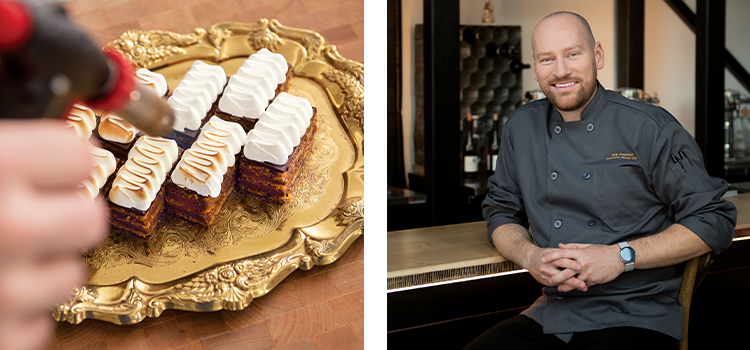 Left: S'mores cake (graham cracker sponge cake, chocolate mousse, topped with dark chocolate ganache and toasted vanilla meringue); Right: Nik Pugmire of the Port of Des Moines event group.
After graduating in 2007, Pugmire eventually landed in Chicago, where he spent 12 years working in restaurants and premier hotels, including Marriott on Michigan Avenue and the Four Seasons on Delaware Place just blocks from Lake Michigan. He created wedding cakes (some were six-tier towers), room service surprises, restaurant desserts and more.
But "what pushed my creativity the most during my time at the Four Seasons was dreaming up personalized amenities unique and specific to each VIP guest," he says. "After the Cubs won the World Series, the whole team stayed there and we made them each custom desserts. If singers or authors were in town, we'd cater to them and make treats specific to their songs, books or preferences."
Alongside his husband, Scott J. Bruncheen, Pugmire moved to Des Moines in April 2018 to settle down near extended family and joined the Port of Des Moines event group. Today, he says he aims to bring that VIP touch and creativity to all of his clients.
"I love trying to make desserts as unique and personal as possible through consultations and customizing the flavors and design," Pugmire says. "My favorite combination is raspberry and almond, so that pops up quite a bit if left to my own devices. I love the more elaborate work, like tea cakes.
"People eat with their eyes," he adds. "The flavor is a huge part of it, but what it looks like is paramount."
"Nik is the most professional person I've met in this industry, and he treats everyone so respectfully, honestly and fairly," says Lisa LaValle, chef-owner of Trellis Cafe. She adds that he has a knack for coming up with inventive, seasonal and crowd-pleasing flavor combos to add to the Trellis menu, such as sweet corn cheesecake and mango-cayenne trifles.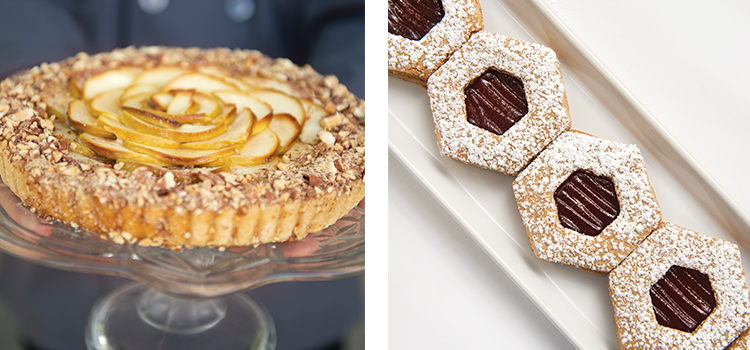 Left: Apple-frangipane tart (layers of frangipane, spiced apple compote, and apple slices, topped with toasted almonds); Right: Raspberry Linzer cookies.
During the pandemic, his creativity has come into play in a new way, as he's often pivoted to individually portioned dessert packs of petit fours, macarons and mini tarts for safe wedding, shower, and other special-occasion treats.
For the future, Pugmire hopes to open a retail location for Doré Bakery; currently the south-side location serves only as a production kitchen. He has additional big dreams: "The industry is always evolving and changing with different trends. I'd love to start new trends.
"I admire writers," he adds, "and would love to someday [create] a cookbook with some of my favorite recipes to pass that knowledge on."
We'll be first in line for a copy.
Follow Pugmire's kitchen adventures on Instagram, and learn more about how to order his bespoke baked goods at dorebakerydsm.com.
---
Custom Confections
Along with brick-and-mortar bakeries, catering companies and restaurant desserts, licensed home bakers are having a renaissance in the metro area. So skip the boxed cake mix and the refrigerated tubes of cookie dough for your holiday festivities. These small, locally owned bakeries can help. With intricate logo cookies, luscious layer cakes and more, these pro bakers are aces at personalized desserts.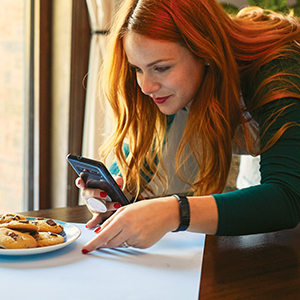 ---
Red's Bakery
Best for: Cookie Sandwiches
Jordyn Siepker goes all in with color. Not only is she one of the top hair color professionals in town, but she's also a bakery owner infusing her creations with rainbow hues. Her signature Red's Bakery treats are Double Doozies, cookie sandwiches with icing in the middle and rimmed in sprinkles. Cakes start at $40, cookies start at $15 per dozen, and Double Doozies start at $20 per half dozen. To place an order, email info@myredsbakery.com or call 515.216.0870. (myredsbakery.com)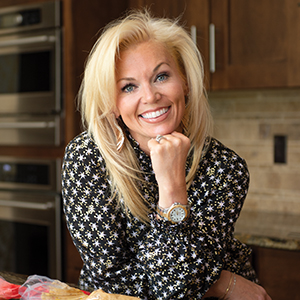 ---
Brookies
Best for: Playful Cakes
One peek at mom/personal stylist/former Miss Iowa USA/Brookies owner Brooke Mickelson can take your party to the next festive level with rainbow-hued batter and generously adorned layer cakes. Share your preferred cake and icing flavors, the color scheme, and any personal details, and she'll infuse them into your one-of-a-kind cake. Cakes start at $75, custom cookies are $4 each, and mini cookies are $1.50. To place an order, direct message @brookemickelson on Instagram or call 319.621.3177. (facebook.com/brookiescookiesdsm)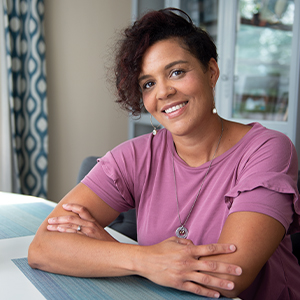 ---
Kiana's Cookie Creations
Best for: Custom Cookies
Company logos, sports jerseys, pop culture nods and more—Kiana's Cookie Creations owner Kiana Hines can replicate your vision in colorful icing. As a congrats, thank-you, party favor or "thinking of you," a box of thoughtful cookies is a sweet way to let someone know how much you appreciate them. Cookies start at $30 per dozen. To place an order, email kianascookiecreations@gmail.com. (facebook.com/kianascookiecreations)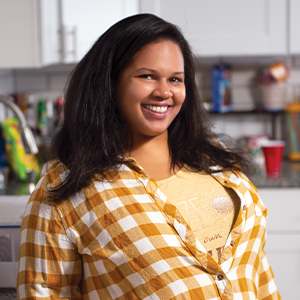 ---
Your Mom's Bakery
Best for: Gluten-Free Goodies
Inspired by her childhood love of baking (hat tip to the Easy-Bake Oven) and her daughter Alyce's gluten intolerance, Amanda Hupton launched her 100% gluten-free home bakery in May. By day, she's a security officer at a data center and a full-time mom of two (a son and daughter). By night, Hupton is developing a diverse array of her signature stuffed cupcakes. Standard cupcakes are $2 each, stuffed cupcakes are $3 each, cookies are $6 per dozen, and 6-inch to 10-inch cakes are $18 to $30. Contact Hupton at yourmombakes4u@gmail.com or 515.257.3092 to place an order. (facebook.com/amandahupton)