Writer: Karla Walsh
Photographer: Duane Tinkey
As much as we love the trend of to-go cocktails, some nights we just want to stay in and get a little creative ourselves. But few of us stock the mainstays you'd find at an upscale bar—bitters, aperitifs, digestifs, liqueurs, syrups, mixers and dozens of spirits.
So we turned to four local mixologists and asked them to design a quick cocktail using items found at a typical supermarket or wine shop. Each recipe yields one drink. Try one for your next virtual happy hour or after-dinner sip, then visit these ace bar pros for a round when you're in the mood to outsource.
---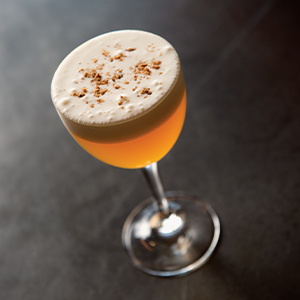 Atholi Brose
1/2 ounce honey syrup (dissolve two parts honey in one part water)
2 ounces high-quality scotch whisky
1 ounce heavy cream
Optional: Dusting of nutmeg
1. Stir honey syrup and scotch in a mixing glass until chilled.
2. Strain cocktail into a small rocks glass without ice.
3. Hand whip cream until slightly thick; float over the top of the cocktail.
4. Finish with a dusting of nutmeg if desired.
Jacob Hamilton, bartender at Mulberry Street Tavern in the Surety Hotel, 206 Sixth Ave.
---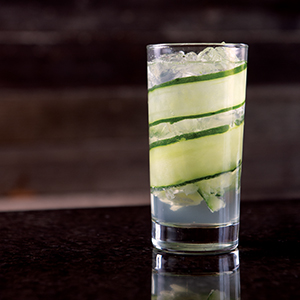 A Botanist and a Gentleman
2 cucumber slices
1 1/2 ounces Botanist gin
Tonic water
1. Muddle the cucumber slices in a highball glass.
2. Fill the glass with ice.
3. Add gin and top with tonic water.
Royce Martin, bar manager and lead bartender at TrailSide Tap, 710 S.W. Third St., Ankeny
---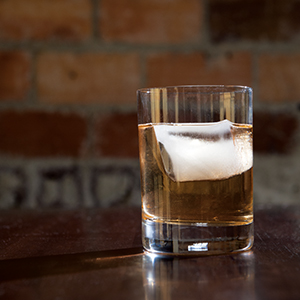 Goodnight JB
2 ounces Patron Reposado tequila
1/2 ounce Frangelico
1/2 ounce Drambuie
1. In a large mixing glass filled with ice, pour all of the ingredients.
2. Stir until cold.
3. Strain over a fresh big rock in a rocks glass.
Kate Willer, general manager and drink menu developer at Bubba, 200 10th St.
---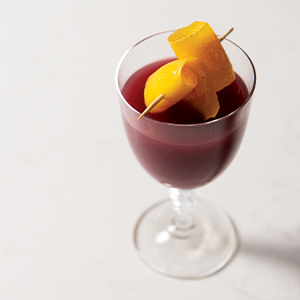 Black Magic Woman
1 1/2 ounces Tanqueray gin
3/4 ounce Campari
2 spoonfuls blackberry purée or jam
1. Combine all ingredients; thoroughly stir blackberry purée or jam into gin until smooth.
2. Add ice and stir until ice begins to melt and look "relaxed."
3. Strain and serve with blackberry and orange peel as garnish.
Charley Johnson, bar lead at Clyde's Fine Diner, 111 E. Grand Ave., Suite 111