This purpletop verbena, a native to Brazil, is a great first-season plant when establishing a nature-based garden (here it grows as an annual). Learn other tips for embracing wilder looks in Kelly Norris' new book. Photography: Kelly Norris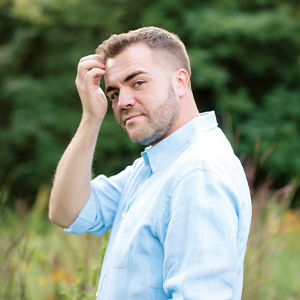 With the growing season upon us, it's time to rethink our relationship with our yards. That's the message of Des Moines-based garden expert and author Kelly Norris in "New Naturalism: Designing and Planting a Resilient, Ecologically Vibrant Home Garden" (Cool Springs Press; $30).
In the book, Norris presents a nature-based approach to landscaping, where inspiration comes from biodiverse spaces such as prairies, woodlands, streams and meadows rather than highly manicured traditional landscapes and mass swaths of turf.
Throughout the book, which Norris calls a "conversation between gardeners," inspirational imagery highlights wild gardens in numerous countries and climates. Flip through the 208 pages to explore lush courtyards, reinvented rose gardens, blooming sidewalk borders, and shady backyard retreats. On a practical level, discover tricks to creating a layered layout and picking palettes found in nature. Norris also provides plant recommendations for different growing scenarios and climate zones.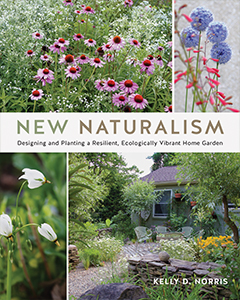 The Local Landscape
"Iowa is one of most ecologically disturbed in country," Norris said in an interview. "Yet the average Iowan is less removed from the land than somebody in Baltimore or D.C. Our cultural conversation is closer to the land."
For inspiration for your own yard, Norris suggested exploring local prairies and parks such as Rock Creek State Park in Grinnell, Ledges State Park ("Iowa's botanical treasure chest") near Boone, and Rolling Thunder Prairie in Warren County. He recommended touring the Greater Des Moines Botanical Garden to see horticulture ecology in practice.
The greater lesson to having a garden that's less "put together" is finding communities of plants that self-perpetuate, he said. Rather than making plant choices on a superficial level, think about how the selections contribute to the environment.
Norris suggested starting in a small area or pocket and seeking out native plant species: "Something is better than nothing. … I really believe most people's gardens aren't as far off as people think."
For starters, try edibles (a huge trend) and species that are havens for bees and butterflies. To find local varieties, shop Ion Exchange in northeast Iowa (they offer planting kits such as rain gardens and butterfly and hummingbird selections), Busy Bee Garden Center in Indianola, and Prairie Moon Nursery, a Minnesota mail order company with loads of wildflowers.