A decidedly new take on "American Gothic," an illustration by Nathan Wright.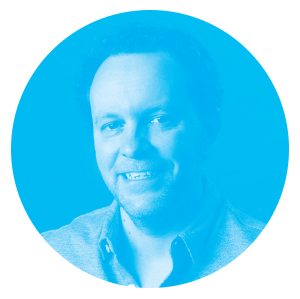 Writer: Karla Walsh
Photographer: Duane Tinkey
For most of us, cartoons were something to read while scooping up breakfast. For Nathan Wright, they were something to create.
"Art has been a part of my life for as long as I can remember," Wright says, who created his first picture book with a paint pen and felt pages at age 4. "My writing abilities weren't quite formed yet, so the words were dictated to my mother and she wrote them down.
"Mom deserved and received a co-publisher credit for her contributions," Wright adds with a laugh.
As an adult, Wright sketched as a side gig, eventually quitting his corporate job in 2016 to pursue illustration full time. He now has a bustling Etsy business and in 2019 published a book, "Office Creatures: An Illustrated Field Guide," available on Amazon.
"All the garbage stored in the back of my brain eventually becomes useful in some way," he says. "Office Creatures," for example, was inspired "by working in office environments for two decades, where I encountered all sorts of halfwits and morons. I started documenting them in a sketchpad and it eventually mutated into the book."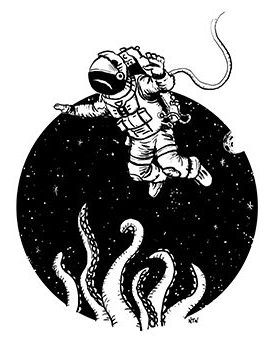 Bill Watterson's "Calvin and Hobbes" comic strip has been a major influence on Wright's illustration style, sense of humor and worldview.
Watterson "told such funny, complex and heartbreaking stories with simple strokes of the pen," he recalls. Wright tries to capture such stories through his daily sketches on cards, coloring pages, posters and even via "graphic recordings," which he explains as live "visual artifacts and scribing of conference sessions, keynotes, meetings and team retreats" to commemorate event highlights and meeting takeaways.
He finds additional inspiration from other local artists, comics and the film industry. "Spider-Man: Into the Spider-Verse" was especially "mind-blowing," he says.
Just like Watterson's work did for him, Wright hopes each of his creations "brings people a brief moment of joy in a world that is relentlessly cruel, unfair and chaotic."
See Wright's latest work or place an order here.