For their wedding, Dane and Natalie Sorensen focused on "spending time with the people who matter to us," Natalie says, with COVID giving them permission "to simplify things and have a small wedding." 
Writer: Kelsey Batschlet
Photographer: Laura Wills
When two people are in love, nothing can keep them apart—including, as it turns out, a pandemic. COVID-19 may have shut down events and workplaces across the country last year, but it didn't stop weddings. Instead, it changed them. Industry insiders say some trends that arose last year are expected to last into 2022 and beyond. Here are five of them.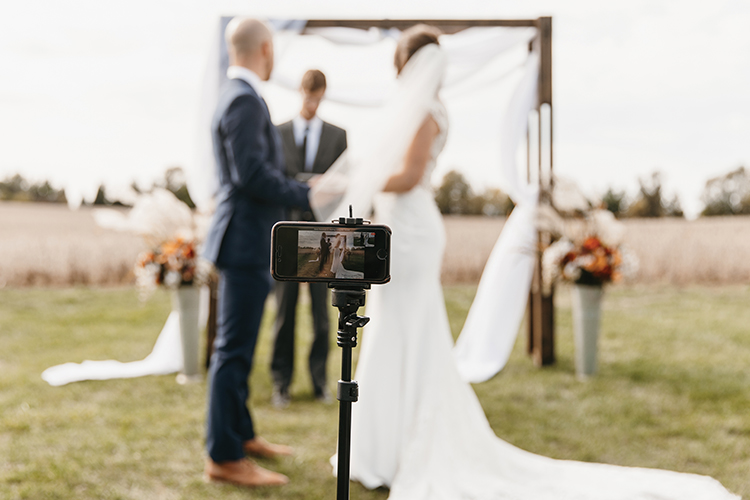 Dane and Natalie Sorenson opted for an intimate wedding when they married last October. 
1. No More Rules
Couples across Iowa bucked tradition last year, and that trend is here to stay. 
"Often couples get a little bit held back by things like the opinions of family members or what they think they should do for a wedding," says Laura Wills, photographer and owner of Laura Wills Photography. "COVID really gave couples permission to make the day their own." 
Couples have decided, for example, to elope or to drastically cut their guest list. They're not obsessing over minute details, such as whether there should be more red than pink flowers. Sometimes, they're forsaking tradition altogether. 
"You don't necessarily have to have a guest book or a rehearsal dinner," says Anthony Marinaro, owner of Out of Box Productions and the Conservatory venue. "Some people don't know [what] to eliminate when they're planning a wedding, and that's where we come in … to say, 'You can eliminate the guest book because you're not going to look back at it, but don't eliminate the seating chart.'" (Marinaro adds that a carefully planned seating chart that groups family units and households together can help alleviate COVID concerns.) 
Whatever couples decide to do, they're keeping their priorities and the purpose of their wedding top of mind. "We really focused on what was important to us at our wedding, and that was spending time with the people who matter to us and making the covenant of our relationship real," says Natalie Sorensen. She and her husband, Dane, married last October. 
"People are relaxing and … realizing, 'I want to marry this person, and that's what this day is about,'" adds Des Moines wedding photographer Anna Jones. "It's beautiful."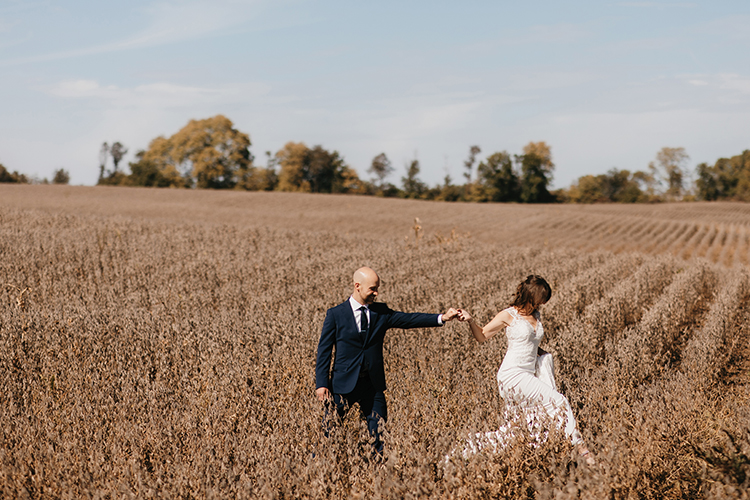 Dane and Natalie Sorensen married at a friend's farm near Des Moines. Some of their first dates were here, walking around in the evening and getting to know each other.
2. Going Big or Going Small
"I always thought I would have this huge wedding, but it kind of made me anxious to think about," says Sorensen, who secretly dreamed of a small, intimate wedding but felt like conventions and family expectations would never allow it. "I felt like COVID gave me permission to simplify things and have a small wedding." 
Wills and Marinaro say couples are either embracing smaller weddings or putting more emphasis on larger gatherings. "It's going both ways," Wills says. "Some couples love the idea of a more intimate and relaxed wedding like we saw come to the forefront last year—things like local elopements, backyard weddings or a ceremony in their living room. Or they're saying, 'Let's have a huge party.'"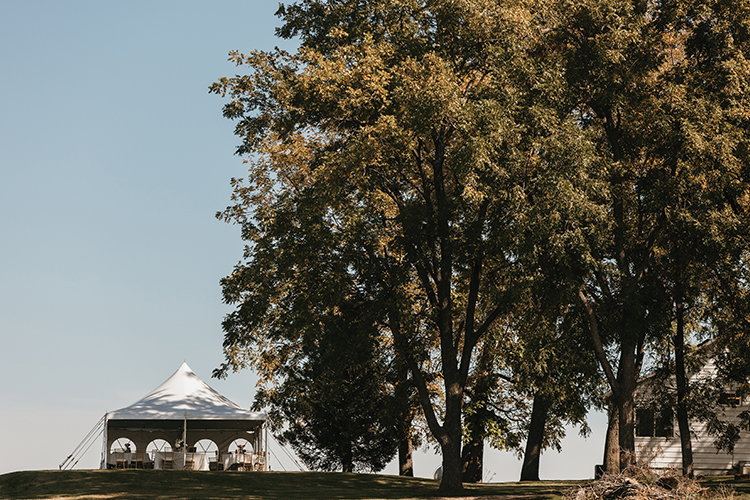 Having an outdoor wedding, as the Sorensens did, is a trend that's expected to stay. 
3. Even Earlier Planning
Postponements and refunds significantly affected wedding planners, photographers and vendors, and they learned a lesson. "We changed some of the ways we do business now, and we'll never go back," Marinaro says. "Our contracts are tighter and have pandemic and 'act of God' clauses in them." 
Couples are revising their approach to planning as well, "booking vendors farther out and faster than we've seen before because they're afraid their date won't be available," Wills notes. 
Because many couples pushed their weddings back, dates for vendors and venues are scarce. "Everything is filling up," Jones says. "My calendar is packed." Some of the vendors we spoke with said they've even had to turn down business because they're booked so far out.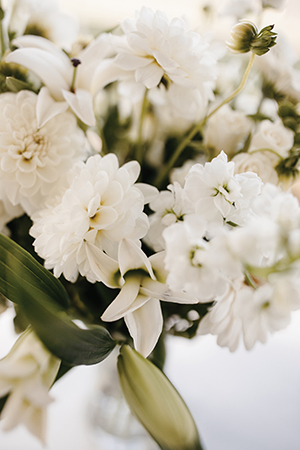 Natalie Sorensen's bouquet. Floral and other vendors are booking out even earlier than before the pandemic. 
4. Rethinking Food
To increase hygienic practices last year, many couples swapped out buffets and grazing dessert tables for individualized portions. For example, for their wedding, Sorensen says she and Dane opted for individually wrapped charcuterie boards for each table, catered by Purveyor in Des Moines' East Village. "We also had a couple bottles of wine at each table, which were seated by household, and allowed people to serve themselves," she says. 
Cyd Koehn, owner of Cyd's Catering, says the classic wedding buffet still exists—just in a new form. "Instead of people helping themselves, we implement cafeteria-style serving to reduce how many people are interacting with the meal and table." 
The dessert table has also been given a face-lift. "Now, we cut the cake, pre-plate it and then place it on each table," Koehn notes.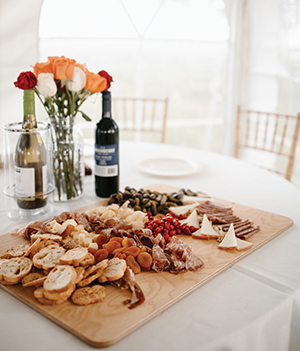 By limiting the guest list, the Sorensens could splurge on the food spread. Each table—which was seated by household to ensure safety— was treated to its own charcuterie board and several bottles of wine. 
5. Weekday and Sunday Weddings
"A hundred years ago, someone said weddings should be on Saturdays," Marinaro says. No longer. Last year, when many couples had to postpone their original wedding date, they were encouraged to consider alternative days and even months. 
"It changed the landscape of weddings," Marinaro says. "Now people are realizing that there's not just four months that they can get married." 
Sunday weddings are especially gaining popularity, industry insiders say. "Never in my lifetime have I catered so many Sunday weddings," Koehn says. "It's changing the entire approach. Couples are getting married in the morning, then hosting a brunch to celebrate." 
No matter what day of the week the wedding is, Sorensen has this advice for all couples, pandemic or no pandemic: "Do the things that are important to you and feel the freedom to not do the things that are not important to you."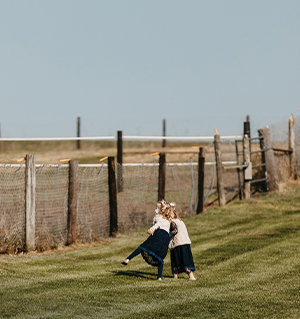 Guests had plenty of room to roam—and in some cases, play—at the Sorensens' wedding.