Writer: Kelly Roberson
If you're the bride or groom in one of the more than 2 million weddings that take place this year, your thoughts undoubtedly have included the post-ceremony reward: the honeymoon. Much like weddings have evolved from a straightforward service and reception, today's honeymoons don't look much like their counterparts of 10 or 20 years ago. Here are five trends sure to surprise the grandmother of the bride.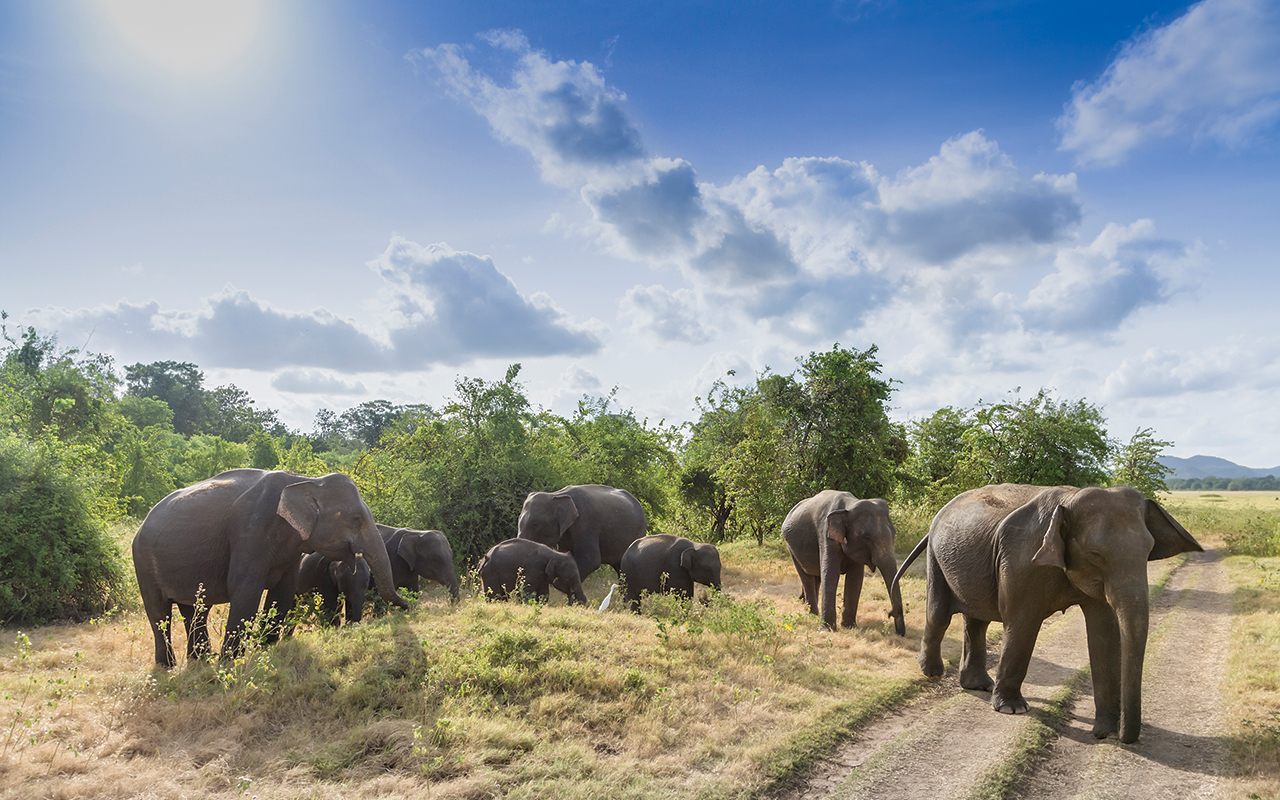 Exotic Locales
Many classic destinations are old school, says Michaela Moore, a honeymoon and destination specialist with Creative Vacations & Cruise Centers. "Everybody is always on the quest for something new and unique, to branch out to something not everyone has done before," she says. The more spectacular options Moore has arranged include a luxury safari in Tanzania, with a beach extension to Zanzibar, Mauritius or Seychelles.
A few weeks after their wedding, Kara and Ryan Brooks journeyed to Sri Lanka, a country off the southern coast of India. "We love to explore and wanted to take a once-in-a-lifetime trip to somewhere we would normally never go," Kara says.
They relied on a Sri Lankan guide to help them during their stay. "We traveled to a new city every couple of days," she says. "Sri Lankans are warm, welcoming and eager to show tourists their beautiful country. We loved meeting new people in each city and learning more about their culture, which is so different from ours."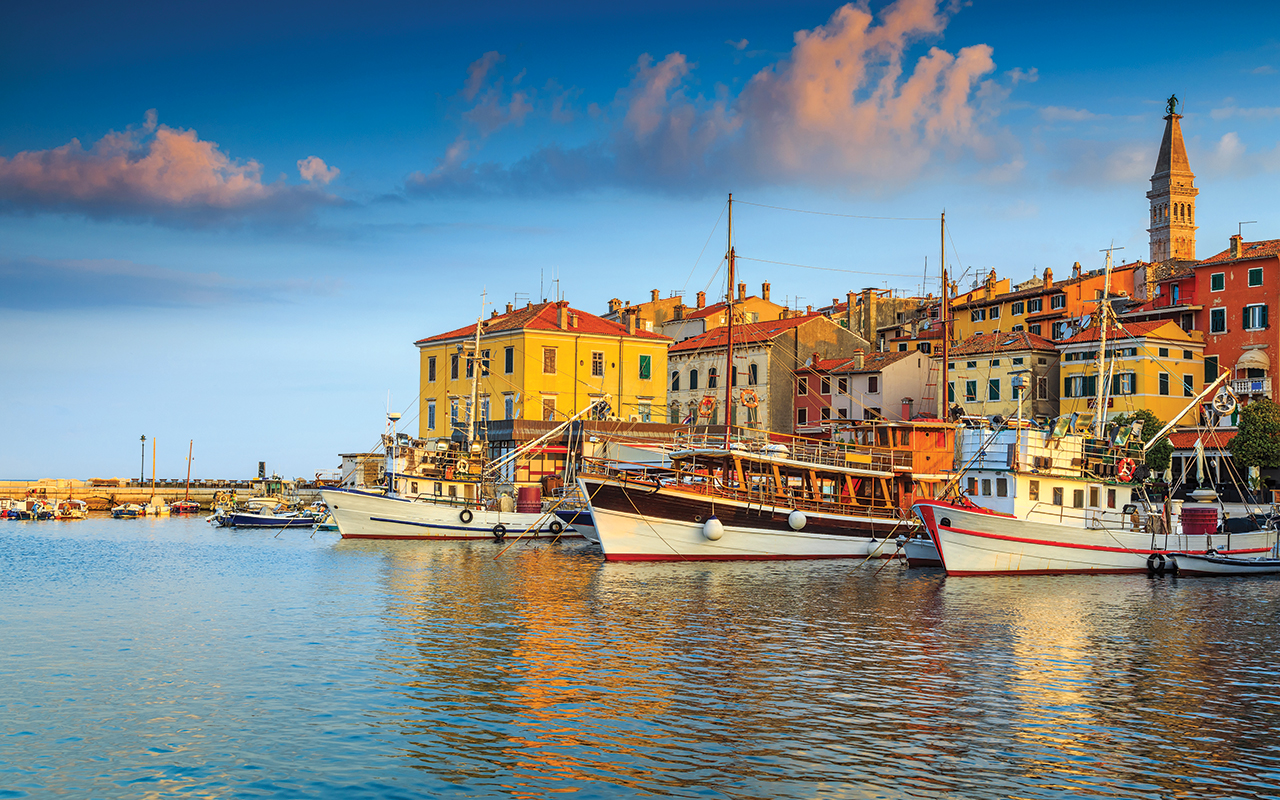 A 'Pre-moon' or Delayed Honeymoon
A trip before the big day, a respite a few months after the ceremony: Many couples are finding escape time in unexpected ways at unexpected times, says Lisa Salloum, a travel adviser with Travel and Transport.
As a medical school student and resident physician, respectively, Allie Kim and Dr. Sung Kim, who married last year in Des Moines but who now live in Iowa City, don't have the flexible schedules of most. So when Sung surprised his bride-to-be with a pre-wedding trip, Allie was thrilled. They journeyed to Croatia—new for Allie, a repeat trip for Sung—and for one week joined a group sailing up the Adriatic Sea, where they visited different Croatian islands and coastal towns.
For the second week, the couple rented a car and drove farther north to explore more of the country. "For the second week, I planned our road trip up the coast and chose what towns to stay in and what sights to see," Allie says. "We were pretty flexible on overnight stops and made reservations a day or two in advance. It was definitely a good bonding experience as we drove in a foreign country with unknown territory and a different language."
Other couples are postponing their honeymoon. "They might decide to use their honeymoon as an anniversary trip a year later," Salloum says. "Some will wait [a few] weeks or longer. When you have family and friends coming to visit, that break gives you time to digest the wedding and a little bit of space before you take off on a honeymoon."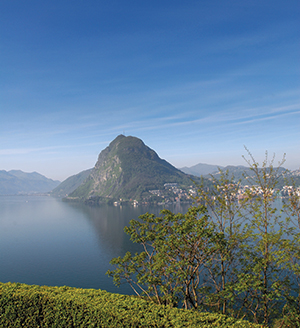 Active Trips
Honeymoons of the past were all about relaxing, but many of today's couples prefer more doing and exploring, says Michaela Moore, a honeymoon and destination specialist with Creative Vacations & Cruise Centers.
"We have people taking off to Asia, doing custom itineraries in Europe," she says. "They're becoming more adventurous with the choices. As the age of honeymooners has gone up, they're also able to take more of these adventurous trips."
Bianca and Andy Rowland chose a combination of adrenaline and scenery with a trip to Lugano, Locarno and Bellinzona, Switzerland, where Rowland could indulge in his canyoneering hobby; the two also went with another couple instead of on their own.
"We saw the towns and enjoyed so much amazing food, shopping and wine—it was perfect," Bianca says. "The weather was absolutely beautiful and the views were amazing. It was a great honeymoon experience."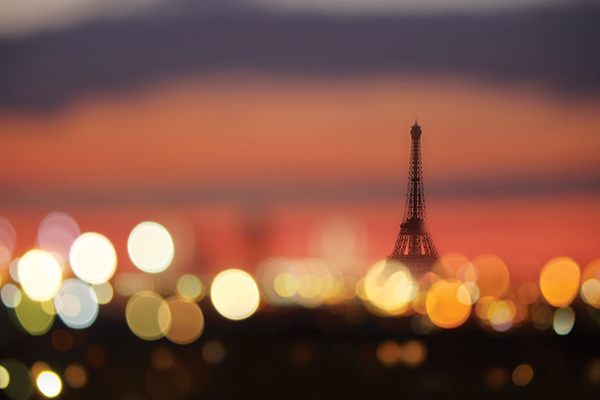 Pursuing a Passion
Couples who share a hobby or other keen interest often make that a factor in their honeymoon plans. Some couples might choose a traditional beach destination only if it allows them to indulge in their passion for scuba diving, for example. Foodies might lean toward a spot that is known for its vibrant dining scene. Art lovers may choose a city with a wealth of world-class museums, such as New York or Paris, while movie buffs may make a pilgrimage to Hollywood.
"Honeymoons are much more involved now," says Dean Burtch, owner of Allied Travel. "You're not just choosing to go somewhere—you're evaluating what you're looking for in the destination. We have pretty sophisticated honeymooners that want specific things" in their destination of choice.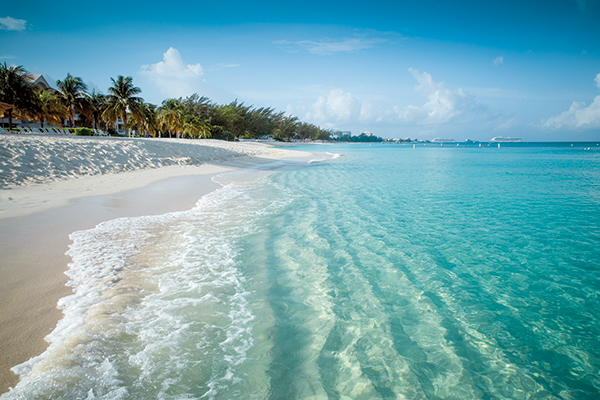 All-Inclusive Resorts and Beaches
The majority of Dean Burtch's clients at Allied Travel still crave a beach honeymoon, but the beach may be halfway around the world—Italy, the Greek Islands, Tahiti, Fiji. All-inclusive destinations in Mexico and the Caribbean remain popular with honeymooners, but newer stops—
St. Thomas and Grand Cayman, to name two—may draw less for the all-inclusive resorts than they do for the quality of the sand and ocean, Burtch says.
Gabrielle and Nile Eckermann left the Monday after their Saturday wedding for Playa Mujeres, Mexico. It was a new destination for them both, and all-inclusive too, but it provided the opportunity to balance adventures with relaxation. "We explored the Mayan pyramids in Chichen Itza, swam in a freshwater sinkhole and went snorkeling," Gabrielle says. "We also relaxed on the beach, did a yoga class next to the ocean, and had a spa day on the resort."