A Ballet Des Moines dancer expresses how we can only see one side of the moon because it is tidally locked to the Earth.
Writer: Michael Morain
Photographer: Jami Milne
Beau Kenyon was just 5 or 6 years old when he saw "E.T." but he still remembers how it changed the way he looked at the stars.
"You have those moments when everything just feels so overwhelming," he says, "when you feel both very large and very small at the same time."
Now, after three dozen more laps around the sun, the Des Moines-based composer wants to recapture and share that sense of awe through a new ballet, "Of Gravity and Light." The ambitious, full-length show from Ballet Des Moines pairs his music with choreography by the company's new artistic director, Tom Mattingly, in a way they hope will both inspire and inform when it premieres April 22 at the Des Moines Civic Center.
With help from NASA's Iowa Space Grant Consortium, Iowa State University and Iowa PBS, the ballet company is supplementing the show with a seventh grade science curriculum that uses dance and music to help students understand the solar system and the forces that hold it together. Human bodies will demonstrate how heavenly bodies orbit, rotate, revolve and eclipse one another.
That may sound like a stretch, but consider this: "If you spin around with another person and then let go, that's a physics lesson," says Blaire Massa, the company's chief executive officer. "You can actually understand some things much better by moving."
She notes that "dancers are great at parties. If they're telling a story, they're very likely to be lying on the floor or jumping up and down. Sometimes that's just the easiest way to illustrate a point."
"Of Gravity and Light" will illustrate its literally universal points with eight of the company's professional dancers in costumes by local designer Sarah Dornink, video projections by the Boston-based artist Yu-Wen Wu, and music performed by a local nine-piece orchestra and the Des Moines Vocal Arts Ensemble.
Music and Sound Effects
The show starts with an overture, "Light + Gravity," followed by two acts, "Moon + Earth" and "Sun + Solar System." Along the way, the score calls for several amplified sound effects—the turn of a page, the strike of a match—and takes most of its structural cues from science. An eight-part fugue, for example, illustrates the eight phases of the moon, awash in harmonic overtones that ebb and flow like the tides.
Other composers have pulled ideas out of the heavens before. Vivaldi's "Four Seasons" spins on the Earth's axis, and Ponchielli's "Dance of the Hours" (which hippos immortalized in Disney's "Fantasia") traces the sun's daily path across the sky. Gustav Holst wove myths into "The Planets," and John Williams called his soaring "E.T." theme "Three Million Light Years From Home."
When Kenyon was a boy, his dad used to play Debussy's "Clair de Lune" on the piano before bedtime, and echoes of it drift into the new ballet. "I'm more sentimental than I sometimes think I am," Kenyon says.
"Of Gravity and Light" started with a big bang early last year, when Kenyon and Massa were tossing around ideas for a new work and realized they'd both been thinking about space.
The project was one reason Mattingly joined Ballet Des Moines last fall and a part of the company's push to offer more contemporary fare. Audiences have thrilled to new works like "kiss," which the company staged in October, but it's a challenge to sustain that enthusiasm year-round.
Outreach Programs
Company leaders hope to meet that challenge with steady growth—there are now 10 resident dancers—and the kind of outreach programs that emerged during the pandemic. The company's 2020 partnership with Iowa PBS to broadcast "Peter and the Wolf," with behind-the-scenes interviews and educational materials, served as a model for this new project.
"There needs to be more creative risks in the ballet world right now," says Mattingly, who has danced for companies in Arkansas, Virginia and Wisconsin. "This is the perfect time to try new things."
Another reason he came to Des Moines was the chance to work collaboratively, from scratch, on projects that depart from traditional narrative ballets like "The Nutcracker." "Going from that to a purely conceptual, abstract ballet is going to be a big jump, and I welcome that," he says. "It's going to be a breath of fresh air."
As the new project developed, the creative team was surprised to discover how much academic research already connects dance and space. Each expert they found led to another. Kenyon interviewed Merritt Moore, a professional ballet dancer and physicist with degrees from Harvard and Oxford, as well as a pair of Yale professors who teach a course called "The Physics of Dance" and co-wrote a related book in 2019.
Sara Nelson, a 4-H STEM program specialist for Iowa State University Extension and Outreach, introduced Ballet Des Moines to NASA's Iowa Space Grant Consortium, which works with several Iowa colleges, universities and science museums. The consortium's director, former NASA flight director Tomas Gonzalez-Torres, called on his nationwide contacts to answer the ballet team's questions.
They even showed Kenyon Iowa State's virtual reality lab, which simulates zero gravity.
"It's been fascinating to watch an artist take something that scientists would share one way, and then watch how he turns it into this whole magical experience," Nelson says. "Both sides learn from the process."
Science Standards
Nelson has helped Ballet Des Moines tailor its curriculum to the Next Generation Science Standards for seventh grade, to catch students before they decide whether they're good at art or science. Besides that, she hopes the music and dance lessons will help students work through some of the social and emotional struggles from the pandemic and "move successfully forward," she says, "after some really hard times."
The educational materials will include videos from places like the Jet Propulsion Laboratory at the California Institute of Technology, as well as recorded interviews with the ballet's creative team—the composer, choreographer, lighting designer, computer programmer and others—to show students a range of careers.
"You can be an artist and a scientist. You don't have to pick just one," says Massa. "We want kids to explore the role that movement and music and art can play in their lives, no matter if they feel like they're creative or not. Creativity is not solely an artistic endeavor."
A long list of partners have signed up to share the free educational materials, including Oakridge Neighborhood, the Boys and Girls Clubs of Central Iowa, Salir Adelante ("Get Ahead") and Al Exito ("To Succeed") programs for Latino students, and 4-H, which has education specialists in all 99 Iowa counties.
"Every time we talked to somebody else, they wanted to be a part of it," Massa says.
As Kenyon puts it, it's "a constellation across Iowa."
He's connected a lot of dots—by necessity, really. The solar system stretches so far out of the bounds of comprehension that it pushes even data-driven scientists to get creative.
He notes something simple but true: "You have to use your imagination to understand it."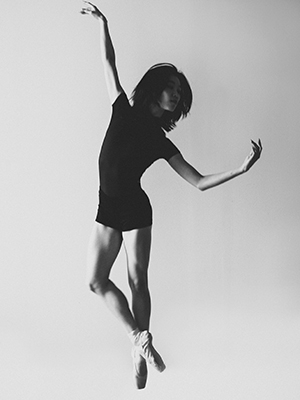 Light bends or changes direction because of the pull of gravity.
The sun plays the role of an anchor, creating the gravity that keeps the planets in our solar system in a small place.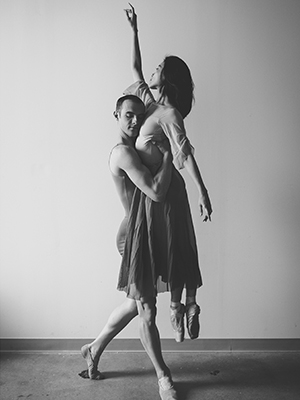 The North Star sits almost directly above the North Pole along our planet's rotational axis.
---
Writer Michael Morain manages communications for the Iowa Department of Cultural Affairs, which supports Ballet Des Moines as a Cultural Leadership Partner.