Rose Farm owner Karri Rose grew all the flowers and foliage in this bouquet. She offers premade arrangements as well as flower-arranging classes for budding floral stylists. 
Writer: Veronica Lorson Fowler
Photographer: Laura Wills Photography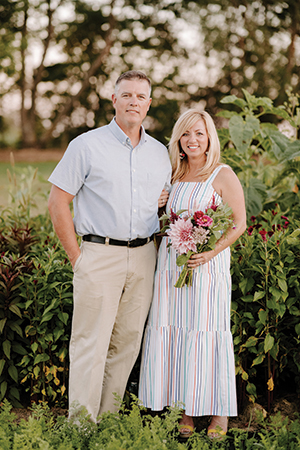 Karri Rose is living testament that when life hands you lemons, you not only make lemonade but you add a splash of artisanal vodka, serve the beverage in a beautiful glass, and use the remainders in a charming centerpiece. 
In September 2017, Rose was working as a beauty company executive overseeing sales in a seven-state territory. "I called it my dream job," she recalls. 
At home, she was enjoying the new white farmhouse-style home she and husband Patrick, a firefighter, had built on 25 acres with a small pond, several chickens, a greenhouse made from reclaimed materials, and extensive vegetable gardens, all tucked snugly into the gently rolling hills south of Norwalk. She was also mom to two then-high schoolers, Cassie and Joey. 
Then the company got new leadership, and Rose's position changed. She was offered the option to stay, but she'd have to travel full time away from her family and haven. "I cried like someone had given me divorce papers in a marriage I didn't know was unhealthy," she recalls. 
Rose resigned, opting for the severance package, and then embarked on a sabbatical: "I wanted to take a timeout. I wanted to take time just to dream." 
For fun, she started selling vegetables on Facebook Marketplace to use for home canning. "That was kind of my focus group," Rose says. "People kept saying, 'I want to see your farm.'"
Dreams Into Action
Rose's aspirations drifted toward a bed and breakfast with an educational component. The couple visited a Texas B&B similar to what Rose envisioned, and the owner took a day to visit with them and even opened his books to show them his numbers. 
Then she hired a national marketing company to help her brand the business and develop a website. They refused compensation. "These two gifts opened a door I knew I had to walk through," Rose says. 
Rose's resulting business plan centered on a large guest home where she could hold workshops and lectures, host small celebrations, and house a small shop with flowers and curated gifts. 
An architect drew up the blueprints, and by January 2020 she was ready to secure a loan. "But something just didn't feel right," she recalls. 
Then, the pandemic. Instead of a retreat, Rose shifted to outdoor or well-ventilated classes, workshops and celebrations. She offered floral arrangements and developed a pick-your-own concept. She set up a small shop and kitchen in her husband's machine shed. 
Today Rose has transformed that space into an inviting, attractive shop, event area and a corner for social media selfies. (The greenhouse is another top spot for social photos and family portraits.)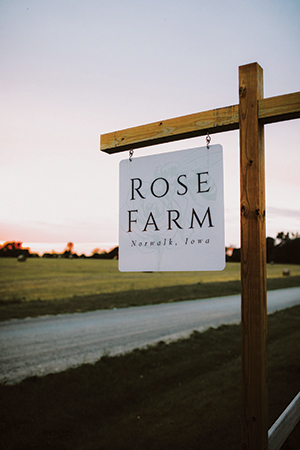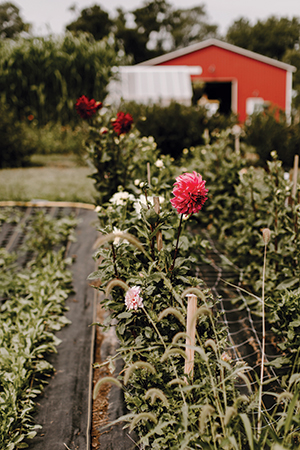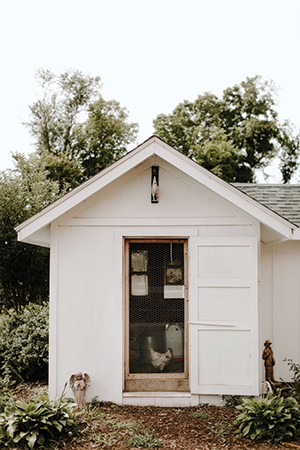 A stroll through the 25-acre Rose farm includes raised beds popping with herbs, greenhouses brimming with dahlias and other blooming beauties, and a peek at the chicken coop. 
Flower Gardens
The couple planted three huge flower gardens, one named after Rose's grandmother Grace, with 20,000 pick-your-own flowers each summer, including sunflowers, cosmos, asters, larkspur, sweet peas, celosia, zinnias and more. 
Another flower garden is named after Rose's mother-in-law, Victoria, which is planted in perennial herbs and flowers such as hydrangeas, lilacs, peonies and yarrow. Elsewhere there are roses, ornamental grasses and fruit trees as well as blueberries, raspberries and aronia berries. 
Everything, even hay, is grown as sustainably as possible to encourage pollinators and other wildlife and to create a healthy environment for the farm's bees. The acreage is also a designated Monarch Waystation to serve as a haven for the waning populations of the butterfly. 
Patrick and his brother built two huge tunnel-type greenhouses for flowers, with one being devoted solely to dahlias. Together, they make up the Emma Garden, named for Rose's other grandmother, who loved flowers. 
The chicken house has been expanded and holds 12 different breeds that lay a rainbow color of eggs. Six cats and dogs Oscar and Luna roam the property, helping Rose greet guests and hanging out with workers as they move through their days. 
Four employees as well as six interns teach classes, work in the gardens, assist at events and create marketing materials. 
Now in her third year of the business, Rose says she couldn't be happier: "Nothing has gone exactly as I imagined it. It's gone even better."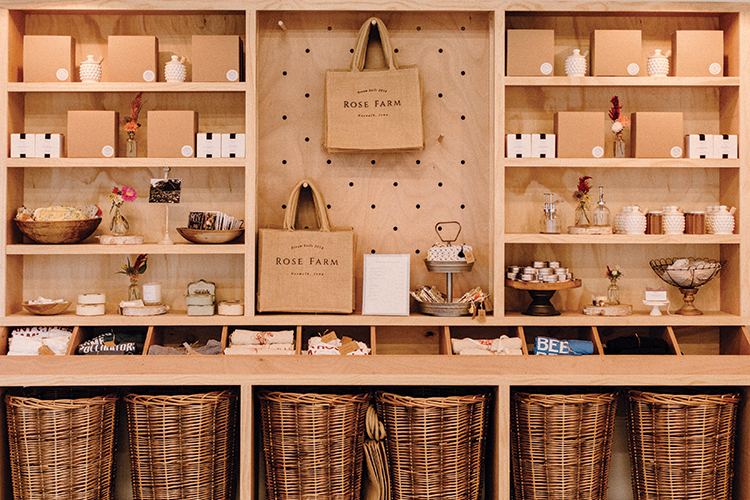 Rose Farm stocks goods from area makers, including tea towels, candles, soaps, plus coffees and teas.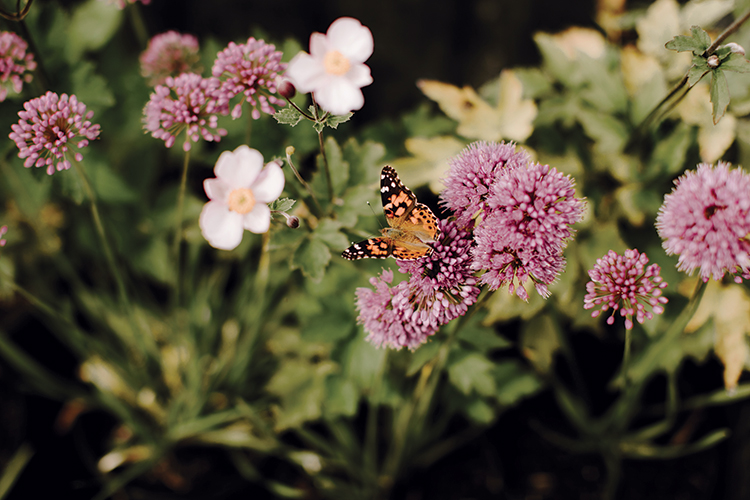 The farm is a certified Monarch Waystation. Here a Painted Lady rests amid the allium blooms.
Locally made products such as soaps and candles are a few of the must-have impulse buys.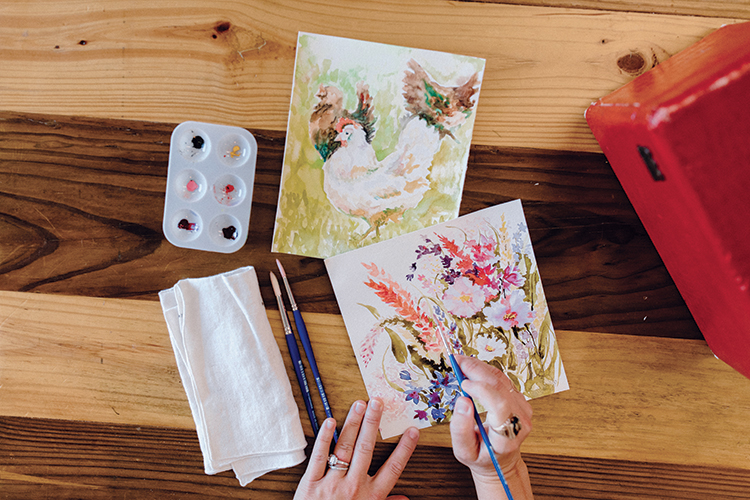 Workshops, including watercolors taught by Christine Hilbert, are part of the farm offerings. Also find cooking classes and farm-to-table dinners. 
---
Five Ways to Experience Rose Farm 
Fabulous Flowers
Rose Farm will create a personalized arrangement, or you can scoop up a premade seasonal offering. Become a member of the Garden Club and you cut your own, enough to fill a bucket, as often as you like June through October. 
Farm-to-Table Dinners
Experience guest chefs highlighting locally sourced cuisine in a dreamy outdoor setting. 
Workshops, Lectures, Master Classes
Grab an apron and create homemade pies, arrange a festive charcuterie board or make pasta from scratch. Or try watercolor painting, floral arranging, wreath-making or wine-tasting. There's even a Farm School for kids every Friday during the summer. 
Sunrise Yoga
Each Saturday summer through fall, practice for free from the teachers from Power Life Yoga. 
Celebrations and Events
Treat a group as small as eight to an intimate catered party or plan a large celebration or wedding of up to 100 in one of the prettiest settings around. 
Find out more at rosefarmstead.com.
---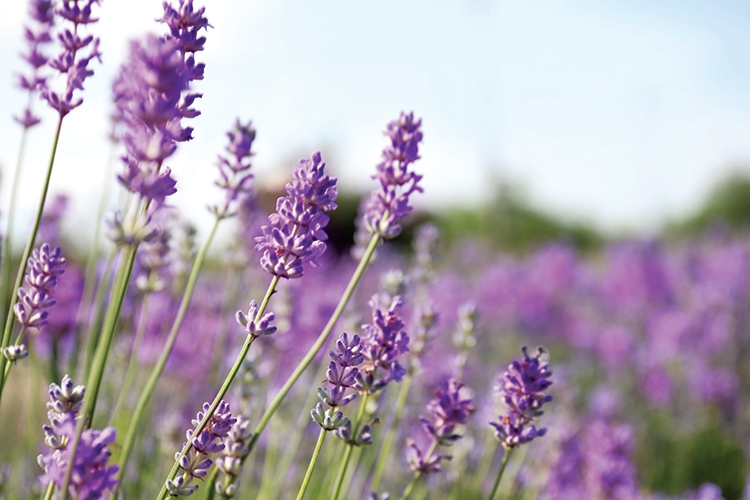 3 More To Explore
Boechner Bloom Bar
The state's only mobile flower trailer pops up with fresh flowers at events such as Fridays at the Farm at Cumming's Middlebrook Farm and at businesses including Ted Lare Garden Center. The business also books private events and offers bouquet subscriptions. 
Lux Farm Iowa
Sign up for monthly subscriptions of flower arrangements, order custom floral arrangements, or purchase green teas, candles and homemade gluten-free granola.
Lavender Life
Located in Pleasant Hill, this business focuses on all things lavender. Started in 2019, the land grows more than 600 of the fragrant plants. The on-site shop sells lotions, soaps, essential oils, bath bombs and bundles of the purple blooms. It's also possible to cut your own bundles.