By Steve Dinnen
There's no getting around the fact that divorce is laden with a lot of anger and emotion. But combat can be turned to collaboration with a little extra care and a spirit of cooperation by the opposing parties.
The process is called collaborate divorce. Rather than slug it out in court, with lawyers working under an adversarial system, the spouses work together, with financial planners, mental health professionals and, yes, lawyers to reduce anxiety and costly conflict, minimize court involvement, and preserve wealth and financial status. It's a program that was begun in Minnesota in 1980 and has spread to other states including Iowa, where a team of professionals working under the banner of Iowa Collaborative Divorce strive to empower your family for the next (post-divorce) chapter in your life.
Kendra Erkamaa (pictured), president of financial advisory service Triangle Financial Services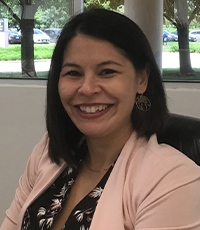 in West Des Moines, works on the money side of planning a collaborate divorce. She concedes that it is not a program for everyone, but for those willing to sign on (they cannot go the litigation route) it does a better job of preserving wealth. It also works well when there is a disparity of wealth between the spouses.
The steps to this are relatively easy. Both sides jointly choose to use collaborative divorce, and then they chose an attorney who participates in the program at 
iowacollaborativedivorce.com
. They select neutral family and financial professionals, and work on uncovering potential emotional and financial hurdles early. They meet individually with their attorneys and together the team makes decisions that are mutually agreed upon, not imposed. They approve their plan and file the divorce papers in court for its approval.
If outside experts are needed, for a business valuation, for instance, they're brought in. (If you go the litigation route, both sides will typically hire experts to support their position; this can be costly.) All of this is done in private, outside the purview of court records, and the spouses, not the court docket, determine the timeline.
This team of collaborative practice specialists aims to educate and assist both parties and to help them communicate. There is no such process under the litigation method.
This is not a cheapskate divorce, as different experts come into the process. However, costs are usually less than litigation.
Collaborative divorce is not quite a Sunday stroll in the park, but it can reduce anxiety and honor the dignity of both the parents and children.