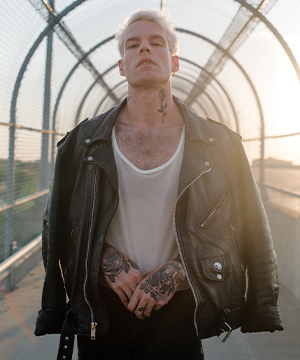 Name: Scott Bruxvoort 
Pronouns: he/she/they 
Age: 29 
Profession or avocation: Photographer, videographer (@Priceofahug) 
How would you describe your style? Eclectic. 
Style icons or inspiration: Liu Haoran (a Chinese actor), Virgil Abloh (a late Louis Vuitton designer) and Josh Ryuju (a Denver-based clothing designer). 
Where you shop: Online luxury brand GOAT, Zara, Polo, Doc Martens, Levi's and thrift stores. 
The piece of clothing or accessory you couldn't live without: Shoes and piercings. 
Any fashion regrets? Urban Outfitters. 
Favorite clothing item you've ever bought: OG Jordan Bugs Bunny 8s.
Photographer: Joelle Blanchard
Writer: Hailey Allen