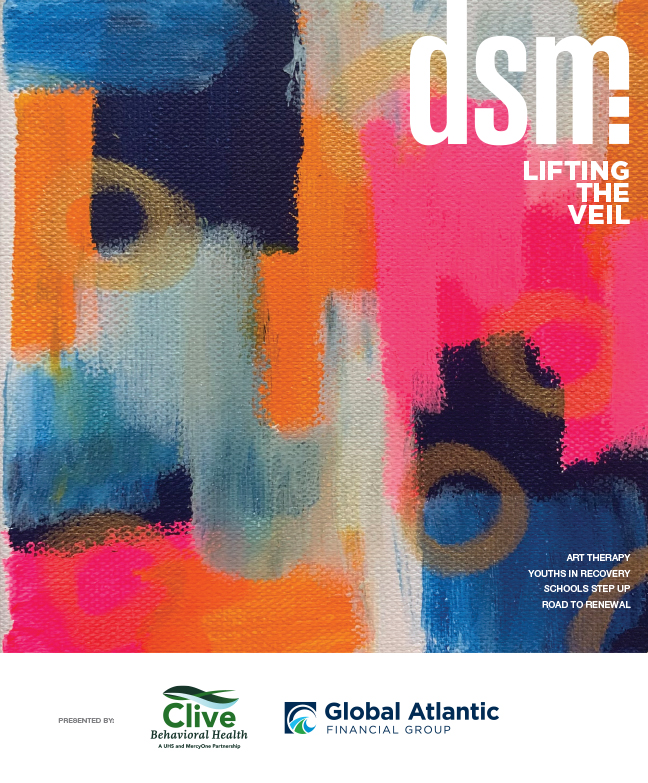 Lifting the Veil is published annually by dsm magazine. For this year's edition, we focus on youths, a group that has experienced a significant increase in mental health conditions, including depression, anxiety and suicide, since the pandemic. Stories delve into programs that work to help kids in school and beyond, success stories, and tips and resources that prove the road to recovery is possible. 
On the cover: Des Moines parent Emily Lawson found inspiration for her blossoming art career working with her daughter, Izzy. Her works are vibrant and full of life. See story, here. Photographer: Joe Crimmings.
Read all of the stories in Lifting the Veil, here.