Vana B takes the stage at the Blazing Saddle, a top spot to catch drag shows in the East Village. Isaac Lovan, the man behind Vana's glamor, shares his other favorite places.
Writer: Hailey Allen
Photographer: Duane Tinkey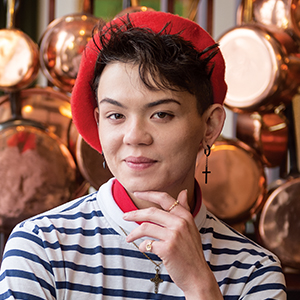 Isaac Lovan is a self-described night owl. Look at his schedule, and how could he not be? After an evening spent hosting at Django downtown, Lovan heads to the Blazing Saddle for the second part of the night. There, he transforms into the drag queen Vana B for some dancing, music and adoring fans.
In fact, Vana works the crowd so well, it's hard to believe that Lovan didn't believe he'd ever do drag. It was back in 2015, after he'd come out as gay, when a friend and fellow drag performer asked to give him a makeover. All it took was one performance for Lovan to realize he'd found something special.
Lovan's family comes from Southeast Asia and are members of the Tai Dam ethnic group that fled persecution in 1975. Former Iowa Gov. Robert Ray created a resettlement program for these refugees, and many, including Lovan's father, came to settle in the state.
As a member of the LGBTQ and Asian communities, Lovan's intersectionality lends him additional perspective when it comes to local diversity. He couldn't pick just one group to highlight, so his top spots around the city touch both of his identities.
Food
Pho 515 and C Fresh Market: "I swear I go [there] at least once a week," Lovan says. He favors the pho from the restaurant inside, but the rest of the market (801 University Ave.) has other Asian and international food finds. (Read more about Pho 515 here.)
J.J. Jasmine Thai Cuisine: Located in the skywalk above Platform nightclub at 400 Walnut St., this tucked-away restaurant offers fresh Thai dishes and other Asian food favorites for dine-in, takeout and delivery. "The owner is so cool. This is my favorite Thai restaurant in Des Moines."
Nightlife
The Blazing Saddle: "The hottest spot for entertainment in the city," according to Lovan, is located at 416 E. Fifth St. "This is my home away from home," he says. "It's the place where I work, but also where I found my family." Catch a drag performance, participate in trivia or enjoy various theme nights throughout the year.
The Garden Nightclub: Just down the block at 525 E. Grand Ave., you'll find another of Lovan's favorites. The Garden serves food until 2 a.m., making it an appealing late-night option. "Their rooftop patio is gorgeous in the summer too," Lovan says. The venue occasionally hosts drag brunches, where Vana has performed.
Beauty
Vanity & Glamour Cosmetics: This locally owned shop (547 28th St.) offers makeup and skin care products, as well as makeup application services. "I get some of my makeup from here; the service is always amazing. A few other drag queens work there, so they really know their stuff," Lovan says.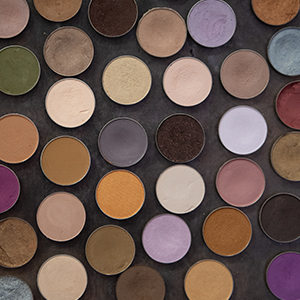 The products at Vanity & Glamour are of the store's own independent label, so you can be sure the lotions, lip stains and liners meet the owner's standards. You also can customize your own beauty palette.
Art of Nails: Before performing as Vana, Lovan likes to have his nails done at this local salon in the East Village, at 434 1/2 E. Locust St. above Locust Tap. The place is owned by a Laotian immigrant and his wife; Lovan likes supporting other Asian-owned businesses. "I love them so much, and when I get my nails done they always turn out so good," he says.