Nevres Sehic
Photos: Duane Tinkey
One of the best parts of patio season is enjoying the happy hour sunset with a glass of wine. You may already have your favorite grape varietals, but this season, why not try something new when you're browsing the wine racks? We have a few recommendations from Nevres Sehic, the wine and beer director at Gateway Market.
His picks range from easy Italian wines and California rose to Chilean grenache and organic pinot blanc, so there's something for everyone. "I want people to try something a little bit different, maybe a bit new, and get them out of their comfort zone," he said.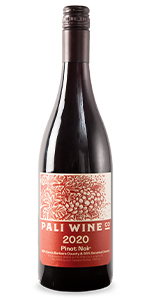 2020 Pali Santa Barbara/Sonoma County Pinot Noir
"On the nose, aromas of plum and herb. Flavors on the palate include pomegranate, black raspberry, red rose and lavender." Pair with grilled salmon and roasted vegetables.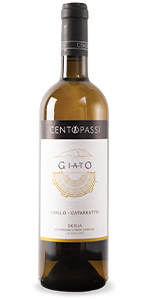 2020 Centopassi Giato Grillo-Catarratto Sicilia
"This is a blend of two well-known Sicilian white grape varietals, 60% Grillo and 40% Catarratto. On the nose it's fragrant with peach, nectarine and white flowers. A crisp wine with apple and pear flavors and peach undertones. Dry and mineral, this wine is aged in stainless steel tanks for five months. It's also made with organic grapes." Pair with shellfish, white meats and soft goat cheese.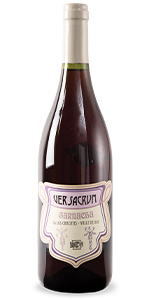 2020 Ver Sacrum Garnacha Chacayes Chile
"This single vineyard Grenache has been hand-harvested from Uco Valley, Chile. It might be the lightest Grenache you've ever had. On the nose, aromas of cherry, raspberry, sage, hints of thyme and black pepper. It has a bright finish with lingering red fruit." Pair with fresh fruit like raspberries or blueberries, and roasted vegetables.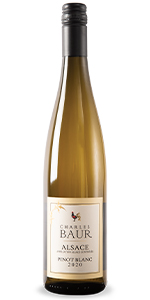 2020 Domaine Charles Baur Pinot Blanc Alsace, France
"I was lucky to meet Armand Baur Jr. in France in February at a wine expo in Montpellier. All of their wines are organically produced and wonderful; however, I have to single out pinot blanc. It's nicely priced and over-delivers on the taste-to-price ratio. It's an elegant wine dominated by aromas of flowers and white peaches, bright and fresh with just the right amount of acidity." Pair with fish and poultry, or enjoy it on its own as an aperitif.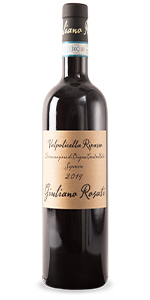 2019 Giuliano Rosati Valpolicella Ripasso, Italy
"A classically styled ripasso. It's a blend of Corvina and Rondinella grapes, with notes of blackberry, clove and licorice on the nose. It's full-flavored, velvety, crisp and refreshing. Notes of vanilla and toasted nut on the finish." Pair with grilled steak or braised lamb.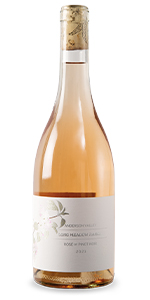 2021 Long Meadow Ranch Rose Anderson Valley, California
"This wine has a light, bright pink color with aromas of peach, apricot and red fruit. On the palate you get persistent strawberry and apricot with a crisp mouthwatering finish." Pair with a fresh green salad or red berries.