Contrasting colors and patterns add energy to a sunny sitting room in Amanda Reynal's new book, "Designing Rooms with Joie de Vivre: A Fresh Take on Classic Style."
Writer: Andrea Cooley
Photographer: Adam Albright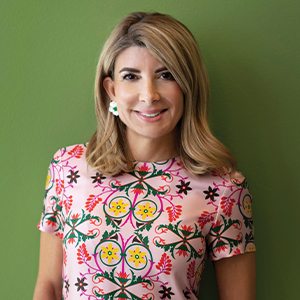 Can a room or space bring you joy? Amanda Reynal believes it can.
The local interior designer has always appreciated design. She was exposed to great design during her early years in the Northeast and she studied art history in college. After graduation, she was working for an architect when she realized interior design was her passion. This led her to a job at an interior design firm in New York City before she moved to Des Moines and opened Amanda Reynal Interiors in 2001. "It started very small with a home office," she said. Now she has a studio downtown, a team of designers and projects all over the country.
Her first book, "Designing Rooms with Joie de Vivre: A Fresh Take on Classic Style," hits stores Oct. 3.
It started as a blog where she shared tips to make homes joyful, beautiful and livable. The book is an expression of her aesthetic and use of color. "My personal design style is grounded in tradition with an eye toward the current day," she said.
With each project, Reynal aims to create beautiful but practical homes for everyday living and entertaining. She also takes into account the architecture of each home and the way her clients live in each space.
"Form follows function," she said. "If it looks beautiful but doesn't fulfill a homeowner's wishes, we haven't accomplished our goal."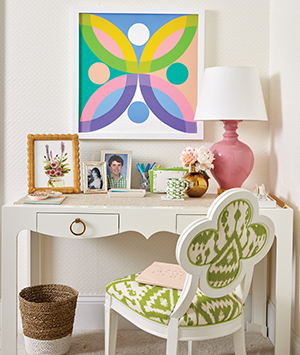 Reynal especially loves creating "wow" moments. "It's a way to personalize and customize a space," she said. She encourages homeowners to put their personal mark on a space with artwork or an unusual wall covering, adding that "it doesn't have to be a big investment to have a big impact."
Reynal attributes at least part of her preference for bright, bold and happy colors to time she's spent in South Florida. She also favors comfort over formality.
Her book is full of ideas for filling a home with life using pattern and color. The results are both timeless and joyful, just like Reynal's designs.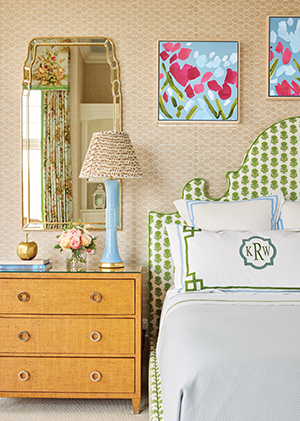 In Reynal's new book, she shows how personal touches can give any room a unique sense of character.
Liven Things Up
Amanda Reynal shared five tips to add a sense of joy to any home.
Pay attention to how you use a space. Does your family love to hang out and watch movies in the living room? Choose a sofa and chairs that are as comfortable as they are beautiful.
Identify things you love and highlight them in your home. "Tap into your own style and favorite things," Reynal said. "If you love books, have a lot of books. And if you love vases, start a vase collection."
Make a statement even without a lot of bold color. Soft hues or warm, deep neutrals can have the same impact, depending on how they're used.
Don't compromise style for comfort even if you have kids or pets. Reynal recommends indoor/outdoor fabrics for easy cleaning.
Add character and layers of interest in a newly built home with molding, trim and wood paneling.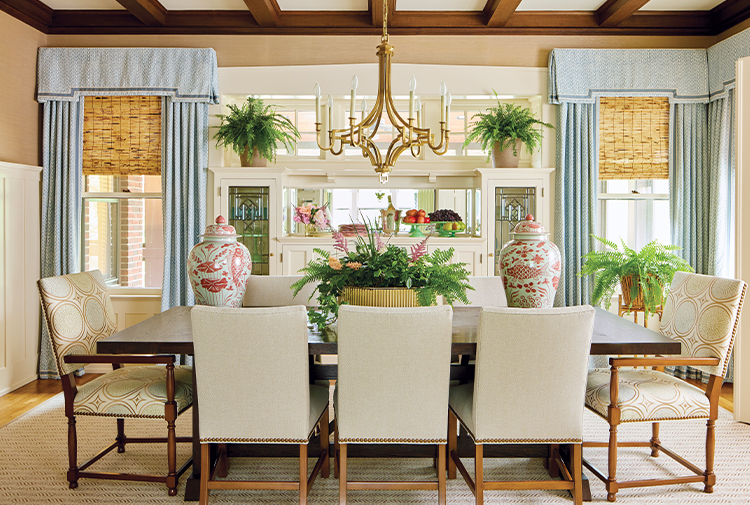 Exhibit A: This inviting dining room featured in Reynal's new book exemplifies each of the design principles she shared above.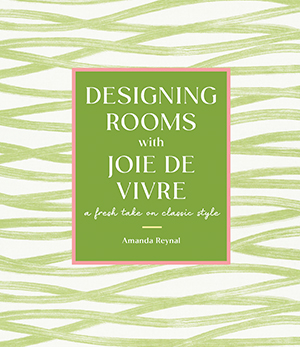 The best kind of "home work": Pick up a copy of Reynal's new book online or at your favorite bookstore.