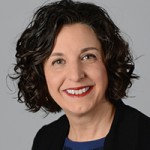 Christine Riccelli
More often than not, the feedback we receive about dsm revolves around how beautiful the magazine is—the exceptional photography, the crisp design. But as soon as people actually read the magazine, they realize that dsm is much more than just a pretty face.
Take, for example, the compelling personal essay Tim Paluch wrote on the changing face of fatherhood (click here). A former newspaper editor, Tim and his wife decided that he would be the one to quit his job to stay home and care for their triplets. I promise that his essay on that decision and his experiences as a stay-at-home dad will grab your attention, and your heart, and won't let it go until you've read the last word. Writing an effective personal essay is exceedingly challenging; in today's digital age, it's entirely too easy to find narrative dreck full of solipsistic preening. But the best essays—like Tim's—both inform and inspire by combining the personal and the universal; in the process, they reveal a deeper truth beyond the writer's experience.
In addition to his essay, Tim wrote about three other fathers: Chad Kammin, a lifelong bachelor who decided to give an impoverished teen from India a chance at a better life; and Scott and Ken Coronet, a same-sex married couple who are expecting their first child through a surrogate. Written in a literary style full of vivid detail and description, the stories show just how broad the definition of fatherhood has become.
When you've finished reading these stories, delve into our special report on homelessness (click here). Writer Barbara Dietrich Boose spent several months investigating the issue, not only by interviewing service providers and other experts, but also by talking with people who have experienced homelessness. She dug deep, and what she discovered will challenge any preconceived notions you may have about homeless people and homelessness in general. Photographer Ben Easter added to the story with his stunning portraits—people whose gritty resilience and determined optimism are sure to inspire you.
There's plenty more to read in this issue (which, by the way, is our biggest ever) as well. So dig in, pour yourself some wine, and raise a glass to the joy of reading.