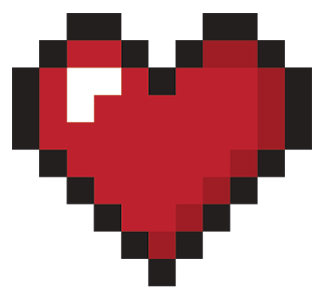 Written by Lauren M.G. Burt
As a 30-something, I've attended and participated in my fair share of weddings, including casual backyard functions, destination weddings and black-tie extravaganzas. From my experiences as a millennial, I don't subscribe to a standard definition of a traditional wedding. But I do believe that regardless of the couple or the wedding's venue, size or formality, etiquette remains a standard that shouldn't be ignored. The next time you're invited to a wedding, here are some tips to keep in mind.
Invitations: Since the birth of email invitations, many have questioned the appropriateness of them for a wedding. Today's couples choose email invites to reach people quickly, track RSVPs more efficiently and save money. Older generations may balk at an email invite, but I advise not to let them offend you. As long as a couple remembers to call those who may not have email accounts, such as grandparents, electronic invites are a tech-savvy take on traditional paper goods that make sense for many couples. I admit I love post-mail and stationery, and although paper invitations shouldn't be completely replaced, electronic invites such as Paperless Post or Punchbowl also should be embraced. (Couples, though, should never invite guests via social media.)
Please Reply: Regardless whether you open an email or an envelope, an RSVP is required and sooner-than-later is the best protocol, as couples keep a tight watch on the guest list for budgeting and logistical purposes. If you can't RSVP immediately, contact the couple and let them know you're trying to finalize your schedule for the date. Be sure to respond the same way the invite arrived—an email for an email invite or an RSVP card via mail. Sending a text or a verbal confirmation doesn't cut it for a wedding.
Read the invitation closely for who is invited. Take the invitation literally: Single people should only bring a guest if it states "and a guest" or a "plus one." Leave the kids at home unless the entire family is listed on the invitation. It is never polite to ask the couple about bringing guests.
Unless the invitation states otherwise, know that your attendance is required at the ceremony if you'd like to attend the reception. If you can't stay for the entire reception, stay until the cake has been cut, which usually occurs early in the party.
Attire: If the invitation doesn't specify the attire, use the wedding's time of day as the first hint of what to wear. A wedding before 6 p.m. is less formal; anything after is more formal. Guests should stay away from wearing white, but black is now becoming more acceptable. You also can look to the invite for attire clues based on the venue and type of reception.
Social Media: Avoid posting photos of the bride, groom or wedding party prior to the ceremony. When taking photos, don't intrude on the hired photographers' space, as they are trying to capture the best moments of the day. Check whether the couple is encouraging guests to use a unique hashtag to collect images from the wedding festivities; this is becoming increasingly common. Overall, follow the golden rule of social media use, which is especially important for weddings: When in doubt, don't.
Gifts: If you are invited to a wedding but can't attend, still send a gift. According to TheKnot.com, 85 percent of couples prefer items from their registry. If a gift registry isn't available or all of the items have been purchased, find something the couple would enjoy. Gift cards or cash work in a pinch. New additions to the world of wedding gifts are honeymoon funds and charitable giving in lieu of presents. I believe this trend is spot-on with couples getting married later in life. Whatever the gift request may be, select one that fits both your budget and the couple's wishes.
With the ease of online shopping and shipping, gifts should be sent within two months of a wedding. But the traditional—and acceptable—time limit for gifts is one year from the wedding. And as a guest, you should expect to receive a handwritten thank-you note in the mail within the same time frame.
A wedding is the ultimate celebration of love and union for two people. Whether the ceremony is traditional or trendy, what matters most is celebrating the couple and showering them with support and love.