Written by Laura Kristine Johnson
To the Letter
Personalize these plates with the couple's monogram or last name for a gift packed with bold print and punchy color. Available at Pink Print Co., the melamine plates are BPA-free, lightweight and virtually indestructible—perfect for backyard barbecues and picnics in the park. Choose from a variety of designs and 18 color options. Plates are available in 8-inch and 10-inch sizes.
Individual plates $22-$25; set of four $80-$90; Pink Print Co. in Des Moines.
---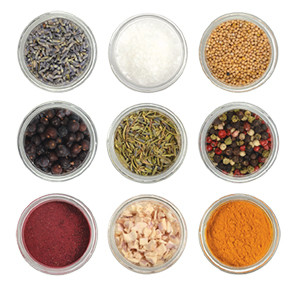 Spice It Up
Add a dash of flavor to the newlyweds' kitchen with premium spices, salts and herbs from AllSpice. Start with staples like oregano and paprika and then throw in some adventurous picks such as hibiscus powder and juniper berries to encourage kitchen experimentation. For a more personalized touch, opt for a spice that hails from the lovebirds' honeymoon destination.
Prices vary; AllSpice Culinarium in Des Moines.
---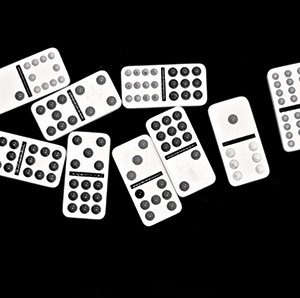 Game On
For the competitive couple, bundle a few board games together to kick-start a weekly game night. Look for nicely packaged games, such as the Nostalgia Edition collector tins of Monopoly and Clue, which feature vintage graphics, or the brightly hued Ridley's Games Room line of dominoes, backgammon, poker and other classics. Tack on bottles of craft beer and snack options to complete the gift.
Prices vary; Barnes & Noble, two locations in West Des Moines or barnesandnoble.com.
---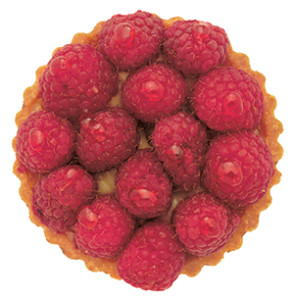 Cooking 101
Whether the newly married pair are whizzes in the kitchen or have been subsisting on Easy Mac for years, cooking classes make a fun date night and allow the couple to sprinkle new cooking techniques and cuisines into their kitchen repertoire. An ever-changing variety of classes are available in the metro area throughout the year, including sushi, hors d'oeuvre and bread-making courses. Check out some of the classes at Wooden Spoons Workshops in Ankeny, the Des Moines Social Club's Culinary Loft downtown, and Cooking with Alessandra in the East Village.
Prices vary but start around $40 per class.
---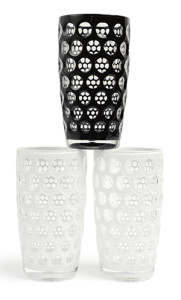 In Black and White
Bypass ordinary, big-box drinkware for these glam glasses and matching bowls by Italian designer Mario Luca Giusti. Made of acrylic, their dimensional design will add trendy style to the table for dinner parties—or for a simple meal for two. Other colors also are available.
Mario Luca Giusti Lente glasses and bowls, $20 each; Kitchen Collage in Des Moines.
---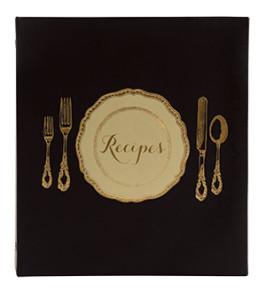 Write It Down
Pair this stylish recipe book with a pack of elegant note cards to help the couple capture and organize their favorite recipes for years to come. The book features a three-ring binder for easy perusing as well as section dividers, plastic sleeves for individual cards and an accordion file that collects loose recipes to keep everything neat and tidy. Start the book off in the right direction by including a few of your own favorite dishes.
Eccolo recipe book, $24; Accents & Interiors in Urbandale.