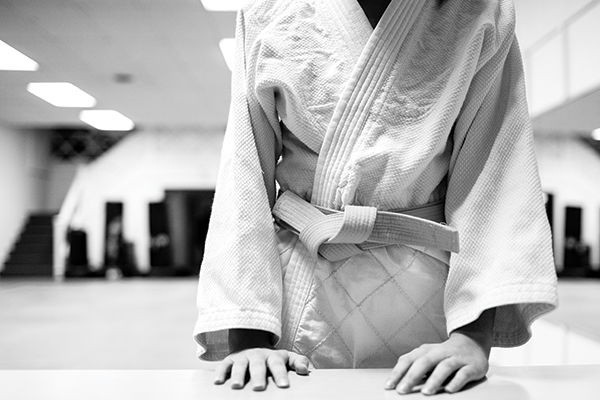 Photographer: Jami Milne
"It was all the pink." Photographer Jamie Milne grew up a tomboy, so she was comfortable when she had a son. But when her daughter was born, Milne found herself surrounded by pink cards and gifts, "girly stuff" that made her ponder a little girl's options today.
"I wondered, 'What will she do?' " Milne recalls. "She's got to have more options than wearing a tutu."
Then a casual Facebook post caught her attention. A friend mentioned taking her teenage daughter to classes in wushu, Chinese martial arts.
Intrigued, Milne began to explore a realm that appealed to the former tomboy in her—and the photographer. She was drawn to the strength, poise and beauty of girls practicing somewhat violent skills, from karate to fencing.
And she saw the photographic challenge, seeking images that convey the artistry as much as the action, with a keen eye on the details: the textures, tools and trappings in which the girls are engaged.
While Milne was initially concerned that her daughter's recreational future might be limited to dancing, she discovered ironically that the careful precision of martial arts "is a sort of dance, with constantly flowing motion," she says. "You see the strength, but it's very fluid."
That fluid quality flows through the years for many who have changed the notion of fighting "like a girl." Milne was delighted to find women of all ages who maintain fitness and focus through martial arts, providing inspiration as role models for young girls to follow.
---
Jami Milne is a Des Moines-based artist, photographer and writer who spends most of her time on everyday adventures with her husband, Ben, and children, Finn and Margaux.