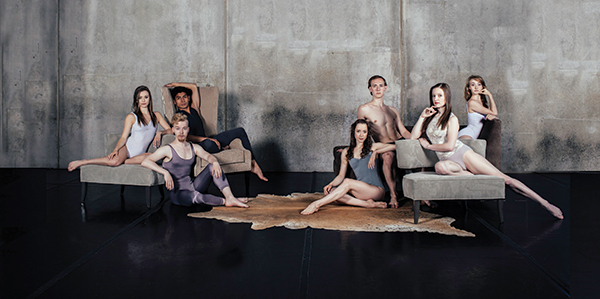 Photographer: Jami Milne
Writer: Kelly Roberson
Created 14 years ago, Ballet Des Moines hired its first professional dancers in 2012 and has been choreographing its own success ever since, growing in size, talent and audience.
This season's company of eight dancers have come from points near and far—corners of Iowa, the East Coast and from studies abroad. Dancers are under contract for just 27 weeks, beginning in September and ending in April, spanning three productions. When they are not busy with Ballet Des Moines, dancers are working at side jobs—ranging from teaching private lessons to working in retail—taking online academic classes, or performing as guests with other companies. When their contracts end, they begin their professional search all over again.
Ballet Des Moines and its dancers are at a transition point, says Laurel Knox, who joined the company as executive director in March. There is work to do to expand the company and establish a stronger presence in Central Iowa and in the ballet world. "It's a treasure for the city, and the goal is really to build our audience," Knox says. "We'd love to have more dancers so we can do a larger variety of ballets and employ them for a longer season."
As an art form, ballet demands dancers be graceful yet powerful, delicate yet athletic. The training is intense and unforgiving, and many dancers have been refining their skills since they were toddlers. Some have spent years away from family in pursuit of their professional goals; the competition is fierce and never-ending. The dancers have, in many cases, given up traditional child-to-adult paths—high school to college to career—for a shot, this shot, at performing for an audience.
This season, photographer Jami Milne has been working with the dancers as artist-in-residence. It's part of the company's efforts to collaborate with artists and other arts organizations in the city—"to find inspiration from within our walls and outside them, too," Knox says.
Meet seven of the eight company members on this and the following pages. (At press time, dancer Eugeniu Cilenco was performing in Europe and was unavailable for photos and an interview.) "Our dancers come from everywhere," Knox says, "but they've chosen to live here. They love it here and want to be a part of the community."
Ballet Des Moines' 2016-2017 Season:
"Triple Bill," Oct. 28-30; Hoyt Sherman Place
"The Nutcracker," Dec. 8-11; Hoyt Sherman Place
"Snow White," April 15, 2017; Civic Center of Greater Des Moines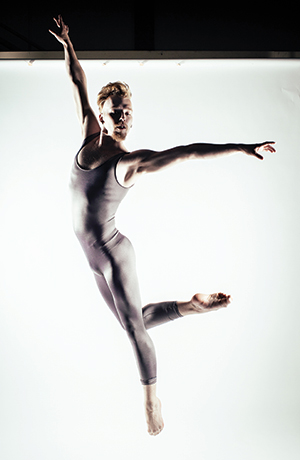 Ashton Plummer, 23
Originally from: Lewiston, Maine
Aha moment: I've been dancing since I was 5, but when I was 15 I was taking a class one day and something clicked.
I felt this wave of euphoria and realized that this was what I wanted to do. The next year I went to a ballet boarding school to begin serious training.
One for all: I'm part of a young, quickly growing company and a great city. We get to do innovative, interesting work, and there's a real team mentality. The company has gained more recognition in the community, and we get to be part of the up-and-coming arts scene.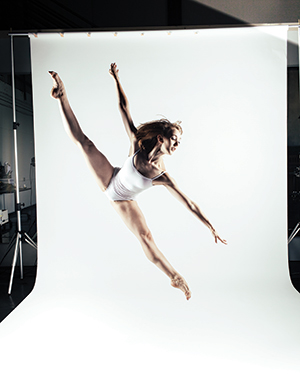 Eleanor Albaugh, 21
Originally from: Des Moines
Shoe closet: I was 5 years old when I started taking classes at the School of Classical Ballet and Dance under Serkan Usta and Lori Grooters. When I was 9, I got my first pair of pointe shoes. My grandmother was a dancer, and I'd always wanted to be like her, so when I got them I knew that it was exactly what I wanted to do. I usually go through six to 10 pairs of pointe shoes a year. I went through four pairs during the rehearsals and production of "Peter Pan" last season.
The sound of dance: When I'm dancing, I really try to connect with the audience and show them the feeling of the movement with the music. Musicality is very important to me because I come from a family of musicians. I always try to hit the accents in the music by changing my movement to match the sound.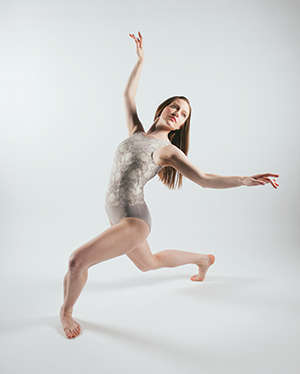 Hali Hutchison, 21
Originally from: Mason City, Iowa
The beginning: I started hip-hop when I was 10 and ballet when I was 11. It's kind of funny: The first day of ballet I came home crying because I hated it. But when I was 12, I knew I really liked ballet and switched to the School of Classical Ballet and Dance to focus on that.
Challenge: When I was in high school I was pretty sick (with Ehlers-Danlos syndrome, a group of disorders that affect connective tissues). I never thought I would actually be able to get into a company and dance all day, every day. I still struggle with my health, and there are times when I have to rely on my co-workers to help me through a day. Dancing has kept me healthier, since it keeps my muscles strong.
A klutz? I've been told I'm a powerhouse when I need to be and graceful when I need to be. Maybe that makes up for how incredibly klutzy I am when I'm not dancing.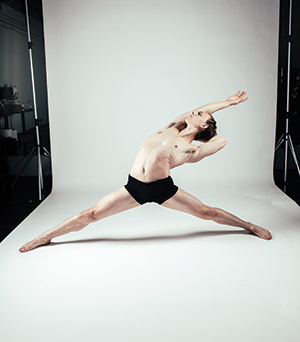 Devin Tokarski, 21
Originally from: Clawson, Michigan
True passion: I'm from a tiny 2-square-mile city. I first started dancing when I was really young, then stopped, then picked it back up when I was 13 as a means to improve my skills at soccer.
I stuck with it; it was my true passion. I transitioned to the Academy of Russian Classical Ballet under the direction of Sergei Rayevski, and I met Serkan Usta, the artistic director of Ballet Des Moines, through Sergei at a competition.
His favorite part, so far: Captain Hook in the Ballet Des Moines show of "Peter Pan" was such a wonderful part to play and required a lot of acting—to be someone that I am not. I found that challenging.
Ballet in Des Moines: I meet people all the time who have no clue Des Moines has a ballet company, and it excites them. It's still undiscovered by a large portion of Des Moines' population.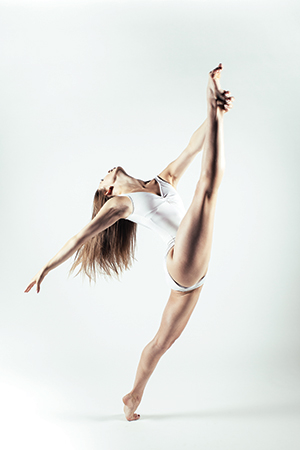 Bobbie Lynn Kandravi, 20
Originally from: Houston, Texas
Idols: I started dancing when I was 2. I have always looked up to my older sister, and she's the reason I started dancing. I always watched her in awe and wanted to be just like her. And the professional Alina Cojocaru is absolutely breathtaking.
Favorite dances: I really love performing contemporary work; it feels so free.
One of my favorite pieces I've performed is by a choreographer named Norbert de la Cruz III called "The Fourth Wall." And I loved performing the role of the Sugar Plum in the 2015 "Nutcracker."
Growth mode: I'm excited to be back for a second year with Ballet Des Moines. Being part of the company has made me grow so much; I've done so many main roles I've never performed before. Because of the people who surround me, I feel like I can grow not only as a dancer but also as a person.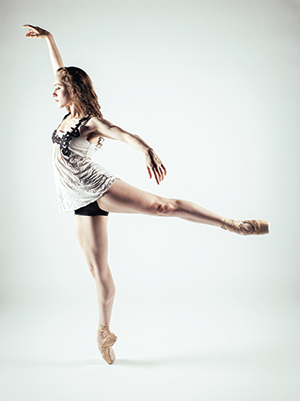 Amelia Grubb, 21
Originally from: McClean, Virginia;
she holds dual citizenship in the U.K. and the U.S.
The beginning: I started dancing at 3 but quit in tears and didn't come back until I was 8. When I was 13, Oleg Vinagradov,
the former director of Russia's Kirov Ballet, picked me to attend the Kirov Academy of Ballet in Washington, D.C., on scholarship.
It gave me the inspiration and confidence to pursue ballet as a career.
Creating magic: I love how all companies, big and small, are putting such importance on bringing in choreographers to create new works. The creative process between choreographer and dancers can create magic—trying new crazy things with lifts and your own body. The company in Des Moines is in growth mode. Dance has become a part of the renaissance of cultural expression in many cities, and it's exciting to be part of that in Des Moines.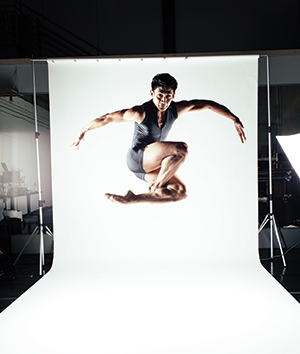 Luis Delcid, 22
Originally from: Los Angeles
The start: When I was 13, I'd take my sister on the bus to her dance class. I grew up in the ghetto and was sassy—I'd just sit there and laugh at everything the dancers were doing. One day, the teacher—the Russian gem Marat Daukayev—said, "This not funny. This ballet. You come tomorrow and take class." So I did. I was very coordinated, and he (eventually) offered me a full scholarship to his school.
His refuge: I come from a poor Latin family, and my sexual orientation and my artistic tastes were hard for my mom to accept. But being in the studio and working hard made me feel happy; it was the only place where I felt no one judged me. I became obsessed with dance and the beauty of movement. My mentor, Vera Ninkovic, was the most passionate, warmhearted person I'd ever met. She showed me how beautiful and selfless ballet can be.
Warm welcome: I've gone to dance school and performed with companies in big cities (such as Philadelphia and New York). I've dealt with the drama of big companies, and it's not what I want to do. In Des Moines, it's so nice to meet people who invite you into their home. Everyone is open and willing to help here; it's an embracing place.