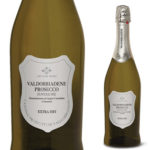 When you stock up on holiday wines now, it's one less thing to deal with as the busy days of December speed by. Here are three of my favorites for entertaining during the holidays–two to kick off the evening with panache and one to wind down the evening with warmth and good cheer.
Everybody loves Prosecco: Crisp and refreshing, but with enough fruit to make it a crowd-pleaser, Italy's fun and festive sparkling wine is great for casual get-togethers. For a shockingly good value, look for Grandi Mori Valdobbiadene Prosecco Superiore ($8.99) at Aldi.
Best Champagne look-alike: If you're more serious about your bubbly, look for a Crémant d'Alsace Rosé. Brimming with bright red fruits and elegance to spare, these sparkling wines compare favorably with their more expensive counterparts in the Champagne region but cost much less. For an exemplary case in point, try Lucien Albrecht Crémant d'Alsace Rosé ($21.99) from Ingersoll Wine and Spirits (3500 Ingersoll Ave. location only).
Graham's Six Grapes Port: Invite everyone to move from the table to the fireside, then pass around a bottle of this deep and lusciously fruity port for a great way to linger into the evening. This makes a great gift, too. Widely available for around $25 a bottle.  —Wini Moranville
Wini Moranville covers food and dining for dsm. Follow her at All Things Food – DSM Wini Moranville.