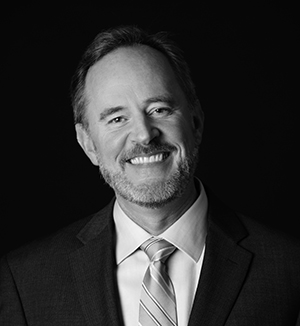 By Mark Stringer as told to Christine Riccelli
Mark Stringer was named executive director of the American Civil Liberties Union of Iowa this past March, following 16 years serving as the minister of the First Unitarian Church of Des Moines. He and his wife, Susan, an elementary school teacher, have two daughters—13-year-old Leah and 5-year-old Clare. In a conversation condensed by dsm editor Christine Riccelli, the 50-year-old Stringer reflects on a journey that has included everything from teaching in an Ohio prison to acting in Chicago to officiating Iowa's first legally recognized same-sex wedding. 
Look Beyond Labels 
I was born in Akron, Ohio, where my dad worked for Firestone Tire and Rubber. He was transferred to North Carolina when I was 7. The neighborhood where we lived in Akron was almost exclusively white, so it was a new experience for me to be in the South and to be bused to another part of town to attend a desegregated school. I have some painful memories of the discrimination I witnessed as a child, and I don't think that's atypical, unfortunately. We moved back to Akron when I was 12 and I lived there through high school, then attended Ashland University, a small liberal arts college between Cleveland and Columbus. I ended up double majoring in theater and English.
When I was a junior in college, my mother took her own life. She had debilitating depression, and about seven years earlier, a series of hospitalizations and suicide attempts started. It was a real roller coaster for her and for our family. Back then, the way they treated her severe depression was to institutionalize her and treat her with electric shock. I once heard someone say that a reason people commit suicide is because they feel they need the rest. Having seen my mom struggle for years with debilitating depression, I can understand that perspective.
I do not like my mom's choice—I miss her, and I wish she had met my wife and children and had seen what I've done with my life—but in some ways I can respect that the choice was her right. My mom's struggle gave me an intimate knowledge of the challenges of mental illness and ways in which that illness can overtake a person's life.
I learned mental illness is part of the human condition and that we shouldn't fear it. We should care about it, address it and treat it.
Combat Stereotypes
Following my graduation from Ashland, the university hired me to be an adjunct instructor, and part of that job was to teach a class at a medium-security prison in Grafton. Seeing these prisoners as humans as opposed to caricatures left a huge impression on me. To interact with the criminal justice system, including the way I was coached to even talk to the inmates—I was told, "Don't believe anything they say; they're all con men"—was eye-opening.
The guys I taught were thoughtful—they were humans, not animals. Education programs in our correctional system help combat recidivism, and that's in line with my belief that prison should be more about rehabilitation than simply punishment. I've never forgotten those students. It's been a long time since I've done that job, but I can still see their faces as though I just saw them yesterday. Even though it was a tough job—the environment there was depressing—it made a mark on my soul.
Trust Your Instincts
I got a graduate fellowship to study theater at Bowling Green State University, after which I got a job as an actor at the Nebraska Theatre Caravan in Omaha. We brought theater to locations in Nebraska that wouldn't otherwise get it. That's how I met my wife, Susan, who was an actress in the company. At the time, I just couldn't believe my luck that I was getting paid to act and to work with creative people.
After the one-year contract with the Caravan ended, Susan and I moved to Chicago to do some acting and live the big-city life. I taught English and also delivered singing telegrams and waited tables and did all the things you do when you're an actor.
Acting was fun and interesting, but I don't know if my heart was really ever into making it my full-time career. The turning point was an audition for a carpet company. In the waiting room were five guys who looked almost exactly like me, and then when it was my turn, I sat at this long table and the guy who was auditioning me coached me on how to say the word Friday: "Friday! Say it, Mark. Friday!"
My life flashed before my eyes, and I said, "This isn't what I want."
I went home and told Susan that I wasn't going to act anymore. She said, "You're going to quit just like that?" And I said, "Yep." And she said, "What are you going to do?" And I said, "I don't know, but I'm not going to do that."
Susan decided that she wanted to move to New York to further pursue her acting career, so I thought, "Something will be there for me. I'm not an actor anymore, but I'll go along for the ride." When we landed in New York in 1995, we didn't have jobs. I had a bartending degree, but I lucked into a job as a proofreader at Warner Books, which supported us enough so that Susan could pursue her acting career.
Start With What You Believe 
One weekend, a college friend invited me to come sing in his Gregorian chant choir at an Episcopalian church on Staten Island. I was raised Methodist and Presbyterian, and while I don't have bad memories of the church, as a young adult I was apathetic. I had some ideas about the church that made me not want to be a part of it. I thought it was discriminatory; I had a lot of gay and lesbian friends and I thought that there wasn't a place for them.
But my friend's church was racially mixed, and the priest was openly gay, which I didn't think was possible. During a homily one Sunday, the priest said, "People tell me, 'If I could just get past this aspect or that aspect of faith, I could buy into it, but I just can't get past it.' I tell them, 'Start with what you do believe and work from there.' "
I was really moved by that message and had a kind of religious experience. I took communion for the first time since I'd been 12—not because I'd suddenly become an Episcopalian, but because I acknowledged there was a change in me and that there was a seed that I wanted to have grow.
I knew enough from reading that I was probably a Quaker or a Unitarian Universalist, and it just so happened that I went to the Unitarian church first. There were banners of the world's religions hanging from the sanctuary's rafters, and there was an openness to differences of opinion; it was less about God as a supernatural being and more about how we are with one another. The organizing principles of the church are all about freedom of belief and the inherent worth and dignity of all people. That really spoke to me, and to my surprise—and to everybody else's surprise—I felt a calling to the Unitarian Universalist ministry.
I enrolled at Meadville Lombard Theological School in Chicago, and in the fall of 1997 I began my studies toward a master's of divinity degree. I was ordained in 2001 and was called to my first church—the First Unitarian Church of Des Moines. Susan grew up in Ames, so I'd been traveling to and from Central Iowa since the early 1990s. I didn't have any hesitation about moving to Des Moines.
Be Proud of What You Support
I began a 16-year ministry with a wonderful church. We more than doubled in size and became active in a variety of ways in the community, in large part through our involvement with AMOS, A Mid-Iowa Organizing Strategy.
In particular, I'm very proud of my work as a founding board director of Project Iowa, a workforce development initiative that serves as a bridge between employers seeking qualified workers and underemployed or unemployed Iowans who lack the training or the connections to be considered for those jobs. It's a rational, logical, nonpartisan way of meeting both employers' and employees' needs, and the return is $13 to every dollar invested.
In 2007, I had the privilege of officiating Iowa's first legally recognized same-sex wedding, about 20 months before the Iowa Supreme Court ruled unanimously in favor of marriage equality. I never ceased having my heart broken by the way in which so many couples in our country at that time still did not have the right to marriage, a right that I had enjoyed with my wife for many years.
I vowed to be loud and proud in my support of same-sex couples and their rights.
When I was deciding to leave the ministry, it wasn't because I was dissatisfied with my work, but because I felt a calling to take what I had learned and use those skills in a different line of work. I wanted to make a transition when I could still make a lasting difference, and when I saw the opportunity to apply for the executive director of the ACLU of Iowa, it seemed like a really good fit.
Let Your Voice Be Heard
None of the positions of the ACLU are contrary to my core values. I am grateful to work for an organization that is a persistent and tenacious watchdog for our rights as Americans. The ACLU, historically and currently, is the premier defender of our constitutional rights and liberties, and therefore we sometimes take on cases and advocate for policies that other people may be reticent to take on. But if we didn't take them, then the damage that could be done can't be overstated.
It's not difficult to discern what the ACLU's position should be in most cases. That doesn't mean it's always an easy position. For example, the ACLU may support the right of people who espouse vile views to speak those views in public. But that doesn't restrict our right as an organization to name those views as hateful. The antidote to hateful speech isn't to silence it but to counter it with speech that objects to positions that are contrary to the principles of equality and justice. It is when we hide in despair—when we shy away from speaking our truths and participating in our democracy—that the best ideas do not win. Then people who are willing to put their vile views on display have more sway than they should.
These fights are part of our history as a country, and they are not going to go away. We have to be diligent and not back down when loud voices are proclaiming what we know is wrong. We have to stand up for each other and for what is right. I know this as a minister. I know it as a private citizen. And I know it as the executive director of the ACLU of Iowa.